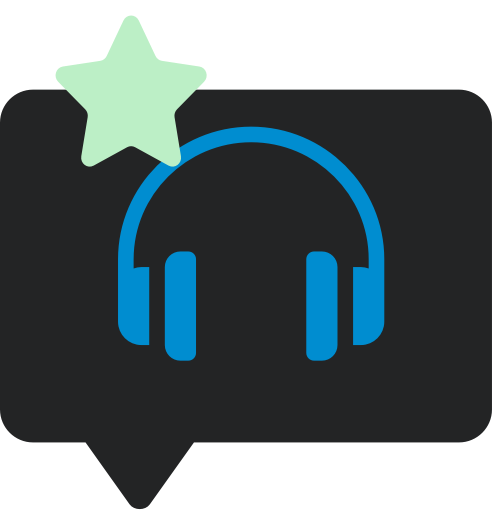 Reviews
A Whole Lotta Jerry Lee Lewis / 4-Disc retrospective box
"Hell, I never said I was the King of Rock 'n' Roll… I said simply that I'm the BEST!"
Jerry Lee Lewis has never been the modest type, but listening to this new four-disc box set from Salvo Music is a great reminder of just how good 'The Killer' was at his peak.
With over 100 tracks, this set covers his journey through multiple labels (Sun, Smash, Mercury, Elektra, MCA) from the early hits in '57 (Whole Lotta Shakin' Goin' On, Great Balls Of Fire) to Sixteen Candles from the Class Of '55 album (recorded with fellow rock 'n' rollers Roy Orbison, Johnny Cash and Carl Perkins in 1986) and a re-recording of Wild One in 1989.
The early discs are the most satisfying with the first focusing on the Sun and Smash eras, while the second CD documents his very successful move into country music, and is probably the highlight of this set.
With plenty of 'budget' compilations released over the years, what is particularly fine about A Whole Lotta Jerry Lee Lewis is the presentation. The set is delivered as a hard cover six panel digi-pak, with a well designed 72-page booklet that tells the story via a 10,000 word essay and some excellent period photography.
This is not really a surprise – Salvo Music probably deliver the very best packaging of any label out there at the moment, somehow managing to provide high quality, at budget prices. Their archive work with ZTT is testament to that. This Jerry Lee Lewis set mirrors the packaging for Salvo's 2008 ZTT Box Set and the Guided Tour Of Madness box from last year.
At under £22 A Whole Lotta Jerry Lee Lewis should not be resisted.
Pre-order here
 (UK) or here
 (US).
[nggallery id="73″]
Full track listing below:
Disc: 1
1. Crazy Arms
2. Whole Lotta Shakin' Goin' On
3. Great Balls Of Fire
4. You Win Again
5. Breathless
6. High School Confidential
7. Lewis Boogie
8. Break Up
9. I ll Sail My Ship Alone
10. Lovin Up A Storm
11. What d I Say
12. Cold Cold Heart
13. Hit The Road Jack
14. Pen And Paper
15. I'm On Fire
16. She Was My Baby (He Was My Friend)
17. High Heel Sneakers
18. Just In Time
19. Baby, Hold Me Close
20. I Believe In You
21. Green Green Grass Of Home
22. Baby (You've Got What It Takes) (with Linda Gail Lewis)
23. Detroit City
24. Rockin' Jerry Lee
25. Memphis Beat
26. Big Boss Man
27. It's A Hang-Up Baby
28. Turn On Your Love Light
29. Shotgun Man
Disc: 2
1. Another Place, Another Time
2. Walking The Floor Over You
3. I'm A Lonesome Fugitive
4. What's Made Milwaukee Famous (Has Made A Loser Out Of Me)
5. She Still Comes Around (To Love What's Left Of Me)
6. To Make Love Sweeter For You
7. There Stands The Glass
8. Don't Let Me Cross Over (with Linda Gail Lewis)
9. Jackson (with Linda Gail Lewis)
10. One Has My Name (The Other Has My Heart)
11. Invitation To Your Party
12. Earth Up Above (with Linda Gail Lewis)
13. She Even Woke Me Up To Say Goodbye
14. One Minute Past Eternity
15. Roll Over Beethoven (with Linda Gail Lewis)
16. Working Man Blues
17. Wine Me Up
18. Once More With Feeling
19. I Can't Seem To Say Goodbye
20. There Must Be More To Love Than This
21. Waiting For A Train
22. In Loving Memories
23. Sweet Georgia Brown
24. Touching Home
25. When He Walks On You (Like You Walked On Me)
26. Would You Take Another Chance On Me
27. Me And Bobby McGee
28. Thirteen At The Table
Disc: 3
1. Chantilly Lace
2. Think About It Darlin'
3. Walk A Mile In My Shoes
4. Lonely Weekends
5. Me And Jesus (with Linda Gail Lewis)
6. Who's Gonna Play This Old Piano
7. No Honky Tonks In Heaven
8. No Traffic Out Of Abilene
9. No More Hanging On
10. Drinkin' Wine Spo-Dee-O-Dee
11. Bad Moon Rising
12. Juke Box
13. No Headstone On My Grave
14. Sometimes A Memory Ain't Enough
15. Ride Me Down Easy
16. I'm Left, You're Right, She's Gone
17. Just A Little Bit
18. Big Blue Diamonds
19. Tell Tale Signs
20. He Can't Fill My Shoes
21. Honey Hush
22. I Can Still Hear The Music In The Rest Room
23. House Of Blue Lights
24. Boogie Woogie Country Man
25. A Damn Good Country Song
Disc: 4
1. Don't Boogie Woogie
2. I Can't Keep My Hands Off Of You
3. I Don't Want To Be Lonely Tonight
4. Let's Put It Back Together Again
5. Jerry Lee's Rock And Roll Revival Show
6. The Closest Thing To You
7. Middle Age Crazy
8. Tennessee Saturday Night
9. Come On In
10. I'll Find It Where I Can
11. I Hate You
12. Rockin' My Life Away
13. I Wish I Was Eighteen Again
14. Who Will The Next Fool Be
15. When Two Worlds Collide
16. Over The Rainbow
17. Thirty-Nine And Holding
18. I'm So Lonesome I Could Cry
19. My Fingers Do The Talkin'
20. Come As You Were
21. Honky Tonk Rock And Roll Piano Man
22. Why You Been Gone So Long
23. Sixteen Candles (with Johnny Cash, Roy Orbison & Carl Perkins)
24. Wild One (with David Kemper and Gerald McGee)