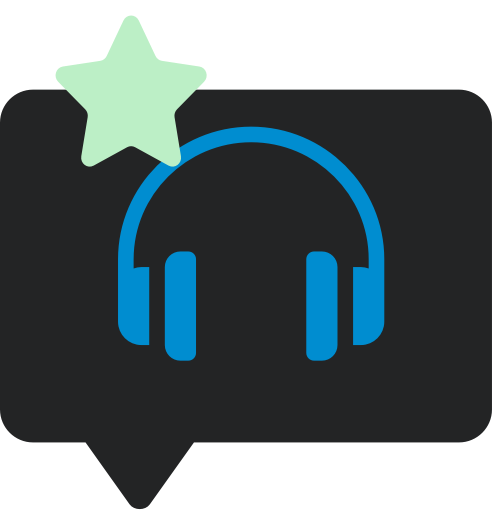 Reviews
ABBA / Super Trouper deluxe edition reviewed
As we approach the 40th anniversary of ABBA, they seem in danger of being known for two things above all else – ABBA Gold and Mamma Mia! (the musical). Both have come to totally dominate the ABBA landscape, and being 'hits' collections, they reinforce the notion that ABBA were only a singles band.

Of course, there is a fair amount of truth to this, to argue otherwise would be perverse, but thats not to say that their albums were poor. The records were certainly a mixed bag at the beginning, but each subsequent album would build on the success and quality of the previous, as Benny and Bjorn's songs grew more sophisticated and the album tracks became highlights. This reached a peak with their final album, 1981's The Visitors, where sublime songs such as Like An Angel Passing Through My Room and Slipping Through My Fingers were as good as anything on the record.
Super Trouper is the album before The Visitors and was originally released in November 1980. The single The Winner Takes It All, had preceded the album by quite a few months having been released in July 1980.
The Winner Takes It All stands as an incredible achievement musically and particularly lyrically. The words by Bjorn were of course not written in his mother tongue, and the story is told from the point of view of a woman. That they almost certainly drew from his own personal experiences following his divorce from Agnetha make them all the more poignant (Bjorn described the lyric as a 'fiction' but has also contradicted this by saying the lyric reflects 'real feelings').
The public liked this grown-up ABBA and The Winner Takes It All was number one in many countries including the UK and hit number eight in the US (ABBA's last US top ten single).
It is (just over) 30 years since the original release, and Super Trouper is the next album in the catalogue to be reissued as a deluxe edition (due out 9th May 2011).
This issue has been newly remastered for this release and is comprised of a single CD containing the album with five bonus tracks and a DVD with TV performances, video promos and a couple of interesting documentary features.
Although the albums were getting better, ABBA were still capable of dropping the ball occasionally. So we get the excellent The Winner Takes it All sharing space with the second-rate europop of Me and I, and the stonking On and On and On with its interesting vocal production (signposting work-to-come on The Visitors) immediately followed by the rather twee Andante Andante.
Thankfully, other non-singles hold up rather better. Our Last Summer is probably now quite familiar having featured briefly in the film of Mammia Mia! and Happy New Year pulls you in by subverting is sunny title with a lyric of moody regret – "seems to me now, that the dreams we had before, are all dead nothing more, than confetti on the floor…"
With two UK no.1's (Super Trouper also hit the top-spot), 12″-only single Lay All Your Love on Me, and On and On and On (which was a single in some territories), the album is arguable the strongest by the group up to that point and it ends charmingly with the live-from-Wembley rendition of The Way Old Friends Do.
Extra Tracks
The five bonus tracks on the CD are as follows:
1. Elaine This track was the b-side to The Winner Takes it All and appeared on previous remastered versions from 1997, 2001 and the 2005 box set The Complete Studio Recordings. It's actually rather good and probably would have made the album if The Winner Takes it All had not come out so much earlier than the album. They couldn't be seen to put a b-side on the album but as things ended up at least two album tracks are weaker than this.
2. On and On and On (Full length version, Stereo mix) This track is previously unreleased. Not only is it in stereo but it contains an extra verse not heard in the album version, where 'Humpty Dumpty' is name-checked!
3. Put On Your White Sombrero An track from the Super Trouper sessions which was unreleased until it's appearance on 1994's box set Thank You For The Music. Has subsequently appeared as a bonus track on the various reissues. Has to rank as one of the least appealing song titles of all time. Benny and Bjorn were right to shelve this one at the time.
4. Andante Andante (Spanish version) A poor album track in Spanish. Not exactly essential listening.
5. Felicidad (Spanish version of Happy New Year) Another translated lyric for Spanish fans.
On and On and On is the only truly 'new' bonus track and is a welcome addition, but after over ten years of reissues and remastering it is clear that there are no unreleased gems lurking in the wings waiting to make an appearance. Benny and Bjorn are obviously not interested in releasing any demos or alternate takes of any ABBA's songs that may exist and the only exception to this was the 23 minute sound collage dubbed 'ABBA Undeleted' which appeared on both the Thank You For the Music box set in '94 and the 'rarities' disc of The Complete Studio Recordings from 2005.
Remastering
As previously mentioned Super Trouper has been remastered for this release. The original master tapes have been utilised with the intention to make the music on this issue sound as close to the original recording as possible, retaining the original dynamics. According to ABBA, any enhancements have only been made "to further bring out the sound as originally produced by ABBA's Benny Andersson and Björn Ulvaeus in collaboration with their invaluable sound engineer Michael B. Tretow". In other words there probably have been enhancements but they have been approved. It is therefore not likely to be a flat transfer of the original master tape.
There is certainly a great deal of clarity on this remastering and the low-end bass levels come through strongly. One prominent 'fix' is the applause at the beginning of Like Old Friends Do. On the original vinyl this crossfaded with the end of Lay All Your Love On Me. But recent reissues did not bother with this detail. However this has been corrected for this issue and the crossfade is as it was when the vinyl was released in late 1980.
The DVD
Since the bonus tracks are fairly familiar, fans will be looking to the DVD to see if it's really worth picking up this deluxe edition. Here's what's on it:
1. ABBA on German TV (Show-Express, ZDF). They perform three tracks: The Winner Takes it All, Super Trouper and On and On and On. It's certainly interesting to watch, but the band are miming, which to be fair was more or less the norm in those days. A proper live performance would have been much more interesting. They do let their hair down a bit during On and On and On and seem to enjoy themselves, as does the TV presenter who really gets into it! There are no snippets of interview before or after the performance. Running Time for this section is 12 minutes.
2. Happy New Year performed on Swedish TV (SVT) Another lip-sync performance, but again quite sweet to watch. The band are dressed for dinner in a candlelight setting with three of them standing singing while Benny sits and plays a grand piano. Again, no interview just the song. Running time 4:30
3. Words and Music A vintage documentary produced at the time by Polar Music at the time of Super Trouper's release, this is by far the most interesting element of this DVD. All four of the band members are interviewed (separately) and these interviews are intercut with some live and promo footage. A serious but very open Bjorn amongst other things, explains the writing process and his pride in the song The Winner Takes it All. The (rather stiff) British interviewer asks Agnetha if she was particularly moved by singing the words of The Winner Takes it All, but she swerves it like a pro and just states how much she likes the song! Agnetha, in particular, is very earnest and funny in this section "What about vocal exercises?" the interviewer asks, "That's boring!" she says in response. This section also includes live footage of I have a Dream from Wembley as well as the live version of Like Old Friends Do which ended up on the album. A highly recommended watch, it lasts for just over 26 minutes.
4. Somewhere In The Crowd There's You – On Location With ABBA This feature compiles footage that was shot on the night when ABBA assembled a crowd of friends and circus performers to create the photograph featured on the cover of the Super Trouper album. It lasts for about 13 minutes and is reasonably interesting to see what looked like organised chaos on the night. There is sound with the footage and subtitles so everyone can understand what is being said in Swedish. Sample dialogue: "Do you have any leopard print pants?" – yes it was that kind of an evening. It feels a little like watching a friend's home movies – the novelty does wear off very quickly on this particular feature.
5. Super Trouper and Happy New Year Promo clips Newly restored and remastered versions of which only Super Trouper has been released before (on last year's ABBA Gold CD/DVD Special Edition). The Super Trouper video includes lots of footage from the album shoot directed by Lasse Hallström. The Happy New Year video also features some of the album shoot footage (they obviously wanted to get their money's worth!)
A couple of blink-and-you'll-miss-them TV ads and and International Sleeve Gallery complete what is a satisfying, but not outstanding, DVD. Some live performances would have been welcome. Indeed, Super Trouper and On and On and On were performed live on the 1981 TV special Dick Cavett Meets ABBA and these performances have already been released when they were included on a DVD which formed part of the expensive and now out-of-print The Complete Studio Recordings (2005). This would have been a perfect opportunity to bring those rare live performances (in what was the bands last concert) back to a wider audience.
Super Trouper Deluxe Edition doesn't offer a great deal that fans will not already be familiar with. The Words and Music feature on the DVD, the remastering and the previously unreleased version of On and On and On are the main attractions. Whether that is enough to encourage anyone to buy this album for a second or third time remains to be seen.
However, for those wishing to explore beyond the boundaries of the enduring ABBA Gold collection, this Super Trouper Deluxe Editon could be a very good place to start.