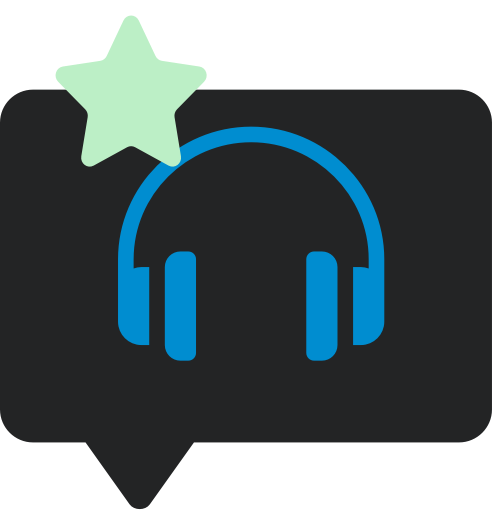 Reviews
Best of Both Worlds? Robert Palmer EMI-era combo sets miss the mark
Having originally been touted for a late autumn 2012 release, 14 January finally sees Edsel Records' reissues of Robert Palmer's four EMI albums Heavy Nova, Don't Explain, Ridin' High and Honey.
Packaging and approach
The initial excitement around the reissues was somewhat tempered by the fact that Edsel has taken the decision to release these four albums as two double-CD sets, rather than individual deluxe editions. That is two for the price of one, or "two-fers", as they are sometimes known.

So, 1988's Heavy Nova and 1990's Don't Explain pair up for combo one, and 1992's big-band album Ridin' High partners 1994's Honey for the second of the two sets.
Although chronologically correct, thematically the pairings don't really work. Don't Explain started Palmer's exploration into Tin Pan Alley / Big Band arrangements, which reached its natural conclusion with Ridin' High. Linking these two albums would probably have been better, with Heavy Nova and Honey as the other set. That would also have been a nice commerical balance, with at least one CD in each set containing a UK top ten hit (as it is Ridin' High and Honey don't contain any UK top 20 hits).
Putting the combinations to one side, the question is that while value-for-money enthusiasts might rejoice at the buy-one-get-one-free mentality, why have these albums not warranted individual releases?
Let's remind ourselves that Edsel spent a good part of the second half of last year packaging Everything But The Girl and Aztec Camera reissues in separate luxury 'casebound book' packaging. Even The Levellers' reissues got nice six-panel card wallets.
It is pretty disappointing that an artist of Palmer's pedigree gets the bargain-bin treatment, with two records crammed into a double jewel case while these other acts could proudly boast much superior packaging. Let's not forget that Heavy Nova contains a Billboard Hot 100 #2 hit single in Simply Irresistible and the album itself went Platinum in the US.
One of the major issues with doubling up is that no one has yet found a way to put two album covers on the sleeve of one CD and make it look cool.
Edsel do not break the mould in this respect. The Heavy Nova/Don't Explain twin-pack doesn't even use a photograph from the correct era on the cover of the slip-case (repeated on the cover of the booklet). The shot they use was the cover to single Know By Know from the Honey album released four years AFTER Don't Explain's release in 1994. It's not even a particularly nice photo. Sloppy.
When you consider the superb Terence Donovan shot that adorned the front of Heavy Nova, and the stylish 'woodcut illustration' (by Lynd Ward) providing the 'O' of Nova, it's sad to see this cover (art directed by Palmer himself) reduced to the size of a stamp, on the unsatisfactory mish-mash of a cover for the new reissues (the Heavy Nova cover is reproduced inside the booklet at almost full size, albeit with an unwanted reddish hue). It seems that appealing artwork or respect for the original design is not really a priority here.
To be fair, the booklets are decent. Full lyrics, essays (by Alan Robinson), scans of labels and CD singles inlays offer little to grumble about, with the pages devoted to Honey replicating the art and style of the original.
 Heavy Nova
Heavy Nova was Palmer's first album for EMI. He was unable to resist the big payday, and left Island Records after 11 years. First single, Simply Irresistible comes across as a rather effortless attempt to tick the box on his to do list next to 'have another big US hit single'.  It peaked at #2 in the Billboard Hot 100 singles chart, one short of the summit reached by Riptide's Addicted To Love. Curiously, the UK were immune to the charms of this track and Simply Irresistible stuttered to number 44. Classy ballad She Makes My Day did much better reaching the top 10 and even the world music and yodelling charms of Change His Ways was a reasonable chart success, peaking at number 28.
The sound is predictably 'louder', and to these ears rather harsher than the original. I will be sticking with my EMI Manhattan pressing of Heavy Nova for pure listening pleasure.
Two mixes of Simply Irresistible, pretty instrumental B-side Nova and Change His Ways (Wed 9pm mix) form the bonus selection for Heavy Nova. These extra tracks were all available on UK CD singles and there is nothing here that is previously unreleased. The selection is also not comprehensive. There were other mixes that could have been included a 'Rock Mix' of Change His Ways and Early In The Morning (Get Up Mix). The limitations of the two-for-one approach, is evident here.
There was also a video called Super Nova released on VHS at the time, which featured seven videos of tracks from the album, plus a few others. This has never been released on DVD, so it's a real shame Edsel couldn't negotiate to create a separate CD+DVD deluxe release.

Don't Explain
As with Heavy Nova, 1990's Don't Explain is musically diverse, but probably a more rewarding album. You do have to forgive Palmer some charmless excursions into heavy-ish rock, which include Your Mother Should Have Told You, You Can't Get Enough Of A Good Thing and You're Amazing.
Much better are tracks like the poppy Happiness, the joyous Housework and the atmospheric Aeroplane (an album highlight).
The covers of Mercy Mercy Me/I Want You and I'll Be Your Baby Tonight are very accomplished, and incredibly, both were top 10 hit singles in the UK.
The last seven tracks on Don't Explain are effectively a dress rehearsal for the next album Ridin' High. Pretty much every track here is a delight, with superb big band style arrangements on songs like Your So Desirable and Top 40 along with some fantastic orchestral arrangements by the late Clare Fischer (known for his work with Prince) especially on the delicious title track.
Three B-sides are featured after the album, the best of these being Oh Yeah, which is very strong, and arguably far more interesting than some of those earlier generic rock tracks on the record.
The twelve-inch versions of of I'll Be Your Baby Tonight, Mercy Mercy Me/I Want You, and Happiness are appended to Heavy Nova, an album they obviously have nothing to do with. Hardly ideal.
Special mention must go the the dire 'Phil Chill' twelve-inch remix of Mercy Mercy Me/ I Want You which features a terrible rap in the middle courtesy of Gilly G. It finishes with the lines "…Peace is my armour / Good karma / Back to the Palmer…". Cringe.
Ridin' High
"Ridin' High is one of the finest releases of Palmer's solo career" writes Alan Robinson in the sleeve notes in the booklet, for the follow-up to Don't Explain. This might sound like hyperbole, but I concur completely. This collection of pop standards  (plus a few of his own compositions) is a perfectly crafted, deftly handled delight.
Palmer is on top form as an interpreter of other people's work, including Love Me Or Leave Me, You're My Thrill and Do Nothin' Till You Hear From Me. Clare Fischer is back, this time orchestrating virtually the whole album. His arrangements are unbelievably good. Many artists have over the years chosen to do a 'big band' album, but this feels like the real deal, not a marketing exercise for the latest hip-with-the-kids band or pop star. A duet with Carnie Wilson on Baby It's Cold Outside with overlapping voices reminds us of Palmer's skill with vocal arrangements and he even revisits Aeroplane and Don't Explain from the Don't Explain album (both new recordings).
This album comes without bonus tracks (nothing extra was released on the one single Witchcraft), but not only was there a full length VHS release to accompany this album, but the BBC also filmed Robert Palmer performing this record (and other hits) with a full Orchestra at London's Royal Albert Hall in late 1992. I was at that gig, and it was a superb evening. The concert was broadcast over the Christmas period at that time, running for around 90 minutes.
Both are unreleased on DVD, and the later, in particular, would have made a fine bonus disc for a standalone release of Ridin' High. Given that the BBC own Demon Music Group, of which Edsel are a part, why could no deal be struck to get the rights to this concert that was filmed and broadcast by the BBC? Talk about a missed opportunity!
Honey
Honey (1994) is the final album in this set of double CDs, and Robert Palmer returns to contemporary rock/pop with a typically varied selection of songs. It doesn't really match the standards of the previous records. You're Mine has a rather 'eighties' sound with synth orchestral stabs, and Nobody But You feels somewhat over-arranged with lots of intricate changes to rhythms and the performances.
Singles Know By Know and especially You Blow Me Away are both strong but feel slightly let down by the production, which for the time comes across as a little cheesy and bombastic in places. Overall, rather inessential. A few remixes complete the fourth disc in this four-album reissue series.
Summary
Heavy Nova was a significant album from a significant artist. It contained transatlantic top ten hits, was supported by an almost-full length VHS release and Palmer himself made numerous TV appearances all over the world promoting the record.
EMI didn't want to keep it for themselves, and licensed it – and Palmer's other albums – to Edsel, the normally reliable Demon Music label. But for whatever reason, what they have come up with feels very half-hearted. A few predictable bonus tracks, and all of the albums diluted due to having to share space with other titles. No DVD content, no unreleased material, tracks out of sequence and not even a comprehensive round-up of what did come out at the time. Who exactly is this meant to please?
What has happened to the label who gave us the superb Suede reissues from 2011 or the audio-video feasts that were the Deacon Blue sets from only a few months back?
Doubtless, there are all sorts of challenges and limitations behind the scenes that we are not privy to, but Robert Palmer is an artist who deserves so much better than this.
Fans who bought the albums and singles at the time have absolutely no reason to buy these sets. Non-fans may want to pick up a reissue of, for example, Heavy Nova, but might not like having it bundled with another album regardless of how cheap it is. The best album, Ridin' High is bundled with the weakest of the four, Honey.
All of the above are likely to contribute to these sets under-performing, and in turn potentially fuel the view that there's not much of a market for Robert Palmer reissues. It's a self-fulfilling prophecy.
Bundling albums together seems to be walking into the arena ready for defeat. Desperation to give the consumers 'value' has ironically created something that hasn't much value at all. If the focus had been on creating a product that was desirable, lovingly packaged and designed with the fans in mind, then it could have been priced accordingly. Time will tell, if this risk-averse, minimum investment, approach will pay off, but even if it the sales sheets reward Edsel, Robert Palmer's fans' wait for some decent deluxe reissues goes on.
Track listings (bonus tracks in bold):
Heavy Nova / Don't Explain
Disc: 1
1. Simply Irresistible
2. More Than Ever
3. Change His Ways
4. Disturbing Behaviour
5. Early In The Morning
6. It Could Happen to You
7. She Makes My Day
8. Between Us
9. Casting a Spell
10. Tell Me I'm Not Dreaming
11. Simply Irresistible [Extended Version]
12. Nova
13. Simply Irresistible [E.T. remix]
14. Change His Ways [Wed 9 PM Mix]
15. I'll Be Your Baby Tonight [Extended Version]
16. Mercy Mercy Me / I Want You [12″ Remix]
17. Happiness [12″ Remix]
Disc: 2
1. Your Mother Should Have Told You
2. Light – Years
3. You Can't Get Enough Of A Good Thing
4. Dreams To Remember
5. You're Amazing
6. Mess Around
7. Happiness
8. History
9. I'll Be Your Baby Tonight [with UB40]
10. Housework
11. Mercy Mercy Me / I Want You
12. Don't Explain
13. Aeroplane
14. People Will Say We're In Love
15. Not A Word
16. Top 40
17. You're So Desirable
18. You're My Thrill
19. Deep End
20. Oh Yeah
21. All Shook Up
Ridin' High / Honey
Disc: 1
1. Love Me Or Leave Me
2. (Love Is) The Tender Trap
3. You're My Thrill
4. Want You More
5. Baby, It's Cold Outside
6. Aeroplane
7. Witchcraft
8. What A Little Moonlight Can Do
9. Don't Explain
10. Change
11. Goody Goody
12. Do Nothin' Till You Hear from Me
13. Honeysuckle Rose
14. No, Not Much
15. Ridin' High
16. Hard Head
Disc: 2
1. Honey A
2. Honey B
3. You're Mine
4. Know By Now
5. Nobody But You
6. Love Takes Time
7. Honeymoon
8. You Blow Me Away
9. Close to the Edge
10. Closer to the Edge
11. Girl U Want
12. Wham Bam Boogie
13. Big Trouble
14. Dreams Come True
15. Know By Now [Pinaxa Mix]
16. In The Stars
17. You Blow Me Away [Remix Edit]
18. You Blow Me Away [Alge Mix]