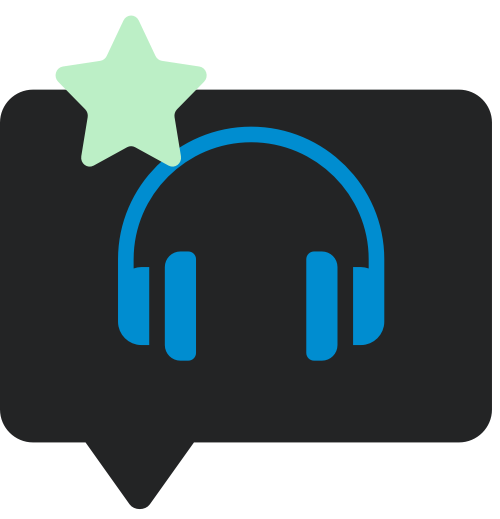 Reviews
Culture Club / The Hits Collection
It might seem like Culture Club 'hits' collections are never ending, but it has actually been seven years since the last compilation, the rather slight Singles and Remixes.
Obviously, there has been no-new material since then, from the (currently) disbanded group, so Demon Music have selected from a familiar pool of hit singles, favourite album tracks and b-sides for this new compilation under their Music Club Deluxe label, simply entitled Culture Club – The Hits Collection.
Since this is a 2CD release there is a generous selection of tracks across five official studio albums. In fact Colour By Numbers – regarded by most as their best album – is here almost in its entirety, with only two songs missing. Colour By Numbers – the track – wasn't included on the album but did feature as a b-side. It's a particularly strong song worthy of its inclusion on this set (it is also a bonus track on the 2003 reissue of the album).
Debut Kissing To Be Clever is similarly well represented, with seven out of the nine tracks included, plus the non-album single (in many territories) Time (Clock of the Heart).
The third album, Waking Up With The House On Fire was the start of the commercial decline of the band, despite the success of The War Song, which was the lead single. This album is often largely ignored for hit collections, so it is pleasing to see relatively strong songs such as US-only single Mistake No.3 included, alongside album track Mannequin, which makes its debut on a Culture Club compilation.
The last album of the '80s era would be From Luxury To Heartache. Move Away still sounds like a great pop song and deserved its chart success both sides of the Atlantic. The only other single was God Thank You Woman, which is similarly catchy, but the tabloid press (mainly in the UK) were merciless with Boy George during his well-documented period of drug addiction. So much negative press couldn't fail to have an impact, and the withdrawal of public goodwill towards him and the band was almost palpable in this period of 1986. God Thank You Woman flopped, and the band split soon after.
Both songs are included here along with Come Clean, which was going to be the third single, before plans were cancelled. A couple of further album tracks gives us five songs from Heartache.
I was hoping we might get a straightforward Culture Club reissue without any Boy George solo material or modern remixes muddying the water. This compilation almost gives us that, but then seemingly can't resist throwing in a few curveballs at the very end. So we get the Jesus Loves You track Generations Of Love (from 1989) in remixed form "The TimeWriter Bootleg Mix". A rather boring and generic modern club mix that sticks out like a sore thumb on this release. Never mind the fact that IT ISN'T A CULTURE CLUB SONG! This remix is preceded by two similarly pointless reworkings of I Just Wanna Be Loved and Do You Really Want To Hurt Me.
There are also a few period remixes included – the rather familiar It's A Miracle/Miss Me Blind (US 12′ Mix) combo and I'll Tumble 4 Ya (US 12″ Remix). The crucial point here is that these are remixes done at the time, so they fit in well with the sound and feel of the rest of the tracks, unlike the more contemporary remixes mentioned above.
If you can forgive the blip at the end of disc two, this is an intelligent and comprehensive overview of the output of Culture Club. All the albums from the classic era are well represented, with only the comeback album 1998's Don't Mind If I Do getting a token nod in the form of the hit I Just Wanna Be Loved. Love Is Love from the soundtrack to Electric Dreams is probably the only omission of any significance.
I'm not normally one to encourage the purchase of Greatest Hits compilations, preferring to direct friends to specific, defining albums. However, with only four albums released in their prime, and only one being truly outstanding, this compilation can easily form the beginning and end of your entire Culture Club collection.
Culture Club / The Hits Collection is out now
and can be ordered here
. 
---
Track listing
Disc 1:
1.Karma Chameleon
2.Time (Clock Of The Heart)
3.The Medal Song
4.I Pray
5.Church Of The Poison Mind
6.Victims
7.Miss Me Blind
8.Man-shake
9.Work On Me Baby
10.Boy Boy(I m The Boy)
11.Move Away
12.God Thank You Woman
13.I Just Wanna Be Loved
14.Take Control
15.Stormkeeper
16.Black Money
17.It s A Miracle/Miss Me Blind (US 12 Mix)
Disc 2:
1.Do You Really Want To Hurt Me
2.The War Song
3.Mistake Number 3
4.It s A Miracle
5.Dangerous Man
6.Mannequin
7.Come Clean
8.Colour By Numbers
9.You Know I m Not Crazy
10.Changing Every Day
11.I m Afraid Of Me (remix)
12.White Boy (Dance Mix)
13.I ll Tumble 4 Ya (US 12 Remix)
14.I Just Wanna Be Loved (Drumhead Remix)
15.Do You Really Want To Hurt Me (Drumheads Twisted Nerve Mix)
16.Generations Of Love (The Time Writer Bootleg Mix)