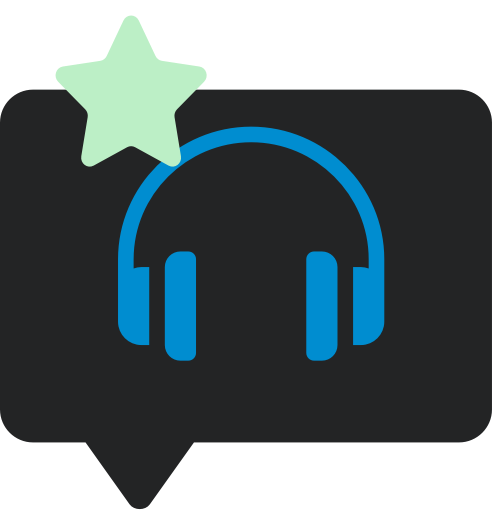 Reviews
David Bowie / Black Tie White Noise 2CD+DVD / Hall of Fame Review
Black Tie White Noise was released in 1993 – a tricky year for David Bowie and something of a new beginning. To make sense of it, we need to take a brief look back at the preceding five year period.
His last solo album had been the critically-mauled Never Let Me Down from 1987. The at-the-time heavily-mulleted 'London Boy' then unwisely decided to tour the album, and to make things worse this involved dragging a massive glass spider around the world, under which he would perform. By the time all this was over his reputation had taken a bit of a battering and he knew it. Bowie temporarily called time on his solo career, grew a beard and formed Tin Machine, a 'no-bullshit' rock outfit with his mates from the '70s (Tony and Hunt Sales) and unknown guitar guru Reeves Gabrels.
Tin Machine, the album, is actually a rather good clearing-the-decks exercise – in Bowie's words an "invigorating value-finder". An attempt to shed all the excesses of the '80s and go 'back to basics'. However, after an initially positive reaction, the critics couldn't resist the easy target that was a serious, furrowed brow Bowie, who constantly insisted that Tin Machine were a 'proper band' of equals rather than just his David Bowie's backing band.
After touring the first Tin Machine album Bowie decided he wanted to be 'David Bowie' again, and set about on a massive re-issue campaign. His extensive back catalogue from the 1970s was reissued with previously unreleased bonus tracks under the Sound+Vision banner, and Bowie then set out on a coffer-filling world tour, where he would play his old classic hits "for the last time" (he has since continued to play them on subsequent tours!).
Having completed this epic tour, Bowie's next move – surprisingly – was to release another Tin Machine album. Actually recorded before the Sound+Vision tour, Tin Machine II used the same musicians, but was a critical flop and a commercial failure despite a more polished production than on the first album. After another Tin Machine tour, documented on the live album Oy Vey Baby (not even for completists) Bowie had grown tired of the band and was keen to produce another solo album.
He ended up doing what he has done often throughout his career, and that was to seek out an old collaborator from the past.
Nile Rodgers would be that collaborator. Rodgers had produced Let's Dance, Bowie's massive, commercial hit album from 1983. This was the album that both ensured Bowie's long-term financial security and brought him to a mainstream rock/pop audience. Some would argue that it also lead Bowie into an abyss – the bleak midwinter that was '80s corporate rock. There is no doubt that 1984-1988 were the Bowie wilderness years, from a critical standpoint. His profile remained high and he had hit records, but the creative, experimental and essential artist of the 1970s was largely absent.
Choosing Nile Rodgers was an interesting move. During the '80s he had worked with the likes of Madonna and Duran Duran, and together Bowie and Rodgers were certainly more than capable of producing some very commercial music, but in 1992/3, as he tried to re-establish some artistic credibility was David Bowie interested in doing this?
The first track that they put out from their sessions in 1992, was Real Cool World, the title song to the movie Cool World. A slightly low-key track, it was released in August 1992 to little fanfare or promotion and limped to no. 53 in the UK charts. If the song was a little disappointing, the production of the record would give fans a big clue as to how the next solo album would sound.
It wasn't until March the following year that the first single from Black Tie White Noise was released. Since hardly anyone had bought or even been aware of  Real Cool World, the single Jump They Say was marketed as Bowie's 'comeback'. An excellent video, lots of remixes and good promotion all round resulted in the song peaking at no. 9 in the UK charts. This still stands as Bowie's last top ten hit in the UK.
The album followed in April – Black Tie White Noise was a twelve track album – three were instrumentals (if you count Pallas Athena), four tracks were covers of other people's songs and only three vocal tracks (ie proper songs) on the album were authored by Bowie alone.  On the face of it Bowie fans might have been forgiven for approaching this one with caution.
However against the odds, Black Tie White Noise turned out to be a fantastic return to form.
The record had a very distinct, semi-industrial, digital funk/pop sound and can be identified by it's generous helpings of Bowie's heavily treated sax and the trumpet of his namesake, Lester Bowie. Guitars are used sparingly and  tend to be low in the mix. Anyone hoping for Let's Dance part II would be left disappointed.
The opener, The Wedding (an instrumental version of The Wedding Song which closes the album), was Bowie's tribute to his new wife Iman. The passion and commitment in his saxophone performance on this track is mighty impressive and starting with an instrumental works remarkably well.
One of the album highlights is You've Been Around. Originally a Tin Machine track which never made the grade, it was co-written by guitarist Reeves Gabrels. It's a dark and brooding track and Bowie seems to create a memorable melody from nowhere as he sings over an industrial beat with only a hint of rhythm guitar "You've been around but you've changed me". The bonus CD of remixes has the previously unreleased full-length Dangers 12″ Remix version of this track which is even better than the album version. It doubles the beats and the menace.
I Feel Free is a cover of the Cream song and is notable because it features Bowie's old mucker, Mick Ronson, but if truth be told, it's a bit of a plodder.
Black Tie White Noise, the title track, is Bowie's first hand account of the LA riots of 1992. Apparently, he was on his way to a black tie event when it all kicked off, hence the title. This track epitomises the album –  its very ambitious, with a funky R&B chugging beat, overlapping lead vocals (Al B. Sure! guests on this track), pianos, sax, trumpets and a slightly rambling vocal melody that snakes its way around music. Basically, it's a bit of a mess, but somehow Bowie just about pulls it off. You get the impression that he probably worked for ages on this one to get it right and it smacks of perspiration rather than inspiration. It's a flawed piece of work, but an excellent track nonetheless. This was released as the second single from the album.
Other tracks of note are Nite Flights – an excellent cover of the Scott Walker song – and Pallas Athena which plays like a modern update on one of those Low/Heroes instrumentals.
Miracle Goodnight is the nearest thing to a 'catchy' pop song on the album. A predictable choice for the third single and an unabashed love song for new wife Iman, it peaked at number 40 in the UK charts.
The one track on the album that dispenses with trumpets, saxophones, and all the Nile Rodgers production values is I Know It's Gonna Happen Someday a cover of the Morrissey track from his Your Arsenal album (produced by Mick Ronson). Bowie had spotted that this track was a bit of a "parody of Rock and Roll Suicide", his song from 1972's Ziggy Stardust and the Spiders from Mars, and decided it would be fun to record a version of his own as if it were "1974-ish". It's a straightforward piano torch-song treatment and works beautifully.
Black Tie White Noise ultimately succeeds by being greater than the sum of its parts. Niles Rodgers does a great job with the production and there is a consistency of tone and instrumentation that elevates some of the lesser tracks. It's by no means a mainstream pop/rock album. Bowie was not going to make the same mistakes again, as he had done with Tonight (1984) and Never Let Me Down (1987).
As a love letter to his wife Iman and probably the best sax work of his career, here was an album that he really could claim to have put his heart and soul into. It's an overlooked gem, and although currently out of print, if you don't already own a copy you'd do well to try track down this 2003 reissued version through the usual channels.
2003 Reissue Details
In the UK the CD version of the album came with two bonus tracks: Lucy Can't Dance (a track from the sessions) and Jump They Say (alternate mix). This is a bit of a shame because the album is bookended nicely by The Wedding/The Wedding Song and the bonus tracks somewhat upset the flow and balance of the running order.
One of the benefits of the 2003 2CD+DVD reissue is that on CD 1 these bonus tracks are omitted and the main 12-track album stands alone.
Black Tie White Noise CD 1
The Wedding
You've Been Around
I Feel Free
Black Tie White Noise
Jump They Say"

Nite

Flights"

Pallas

Athena"
Miracle Goodnight
Don't Let Me Down & Down
Looking for Lester
I Know It's Gonna Happen Someday
The Wedding Song
Black Tie White Noise CD 2
CD 2 is full of remixes but the selection is very intelligent since many mixes are either promo-only (therefore commercially previously unreleased) or are from a vinyl variant of a single (ie making it's debut on CD).
Real Cool World and Lucy Can't Dance are mopped up on this CD also.
Real Cool World
Lucy Can't Dance
Jump They Say (Rock Mix)
Black Tie White Noise (3rd Floor US radio mix)
Miracle Goodnight (Make Believe mix)
Don't Let Me Down & Down (Indonesian vocal version)
You've Been Around (Dangers 12″ mix)
Jump They Say (Brothers in Rhythm 12″ remix)
Black Tie White Noise (Here Come

Da

Jazz)

Pallas

Athena (Don't Stop Praying remix no. 2)

Nite

Flights (

Moodswings

Back to Basics Remix)
Jump They Say (Dub Oddity)
Black Tie White Noise DVD
The DVD was originally release as a VHS tape back in 1993. The tracks marked with an asterisk are in-the-studio performances directed by David Mallet, who has worked with Bowie previously, most notably on the Ashes to Ashes video. These performances are the least interesting part of the DVD.  A suited and booted Bowie mimes to the tracks in an artily-lit studio and it all comes across as a little po-faced. Much more fun are the snippets of interview with Bowie which appear in between these performances. He talks interestingly, amongst other things, about his sexuality, drug intake, and his thoughts on marriage. The three official promo videos at the end are all excellent, especially Jump They Say. Sound is Stereo PCM 48 khz / 16 bit.
With Lester Bowie
On Reeves

Gabrels

You've Been Around*
Expanding and Experimenting

Nite

Flights*
Otherness"
Miracle Goodnight*
On Marriage"
Black Tie White Noise*
With Mick

Ronson

I Feel Free*
With Nile Rodgers
I Know It's Gonna Happen Someday*
"Miracle Goodnight" (promo video)
"Jump They Say" (promo video)
"Black Tie White Noise" (promo video)
2003 Reissue Picture Gallery
Click on a thumbnail to enlarge.
[nggallery id=11]