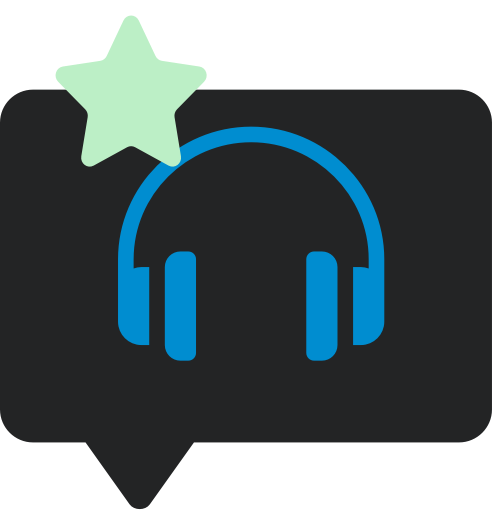 Reviews
Depeche Mode / Remixes 2: 81-11 / Review

DJ Culture:  The boys from Basildon mix it up, again
Seven years after their first remix compilation (Remixes 81-04), Depeche Mode return with another remix-fest, entitled – Hollywood-style– Remixes 2 81-11. It is available as a 1CD edition, 3CD Deluxe Edition (reviewed here) , and a 6LP box set.
Although the compilation ostensibly spans a period of 30 years, over a third of the deluxe edition's 37 tracks are culled from 2005's Playing the Angel and 2009's Sounds of the Universe. The hit-packed years of the 1980s are largely absent until 1987's Music for the Masses (the Eric Prydz Remix of Never Let Me Down Again is a highlight) and 1997's Ultra is the poor relation from that decade with only two tracks making an appearance.
Some of the remixes are period remixes (e.g. World in My Eyes (Dub in My Eyes) – François Kevorkian, 1990) some have been newly commissioned for this release (see the whole of CD3) while others are somewhere in the middle (Tim Simenon and Mark Saunders' 1998 remix of Strangelove – a song from 1987 – is a good example). All in all we get nearly four hours of remixes across the three CDs.
Things don't get off to a good start with the first disc, it's the weakest of the three with some quite anonymous remixes (Dream On Bushwacka Tough Guy Mix to name but one), and a few awful ones, such as the ear-bleeding Never Let Me Down Again (Digitalism Remix), which is all white noise and distortion. Further into disc one, things pick up, with the Pulsating Orbital Remix of The Happiest Girl and the sparse beats of Walking in My Shoes (Anandamidic Mix) – both mixes from 1990 and 1993 respectively. The Stargate Mix of Personal Jesus, lifts the spirits as we approach the end of the disc, with what is an uplifting trancey radio edit of this classic song.
Disc two is a big improvement and starts purposefully with Wrong (Trentemøller Club Remix). It's a strong single from the Sounds of the Universe album, but was a track that always suffered from a rather lethargic rhythm section. This remix perks things up considerably, with a much faster BPM and some perky keyboard overlays, while maintaining the basic structure of the song. A strong run of remixes follows including World in My Eyes (aforementioned Dub in My Eyes), Strangelove (Simenon and Saunders) and A Pain That I'm Used To (remixed by Jacques Lu Cont aka Stuart Price). The Darkest Star (Monolake Remix) slows things right down with a very spooky minimal treatment while I Feel You (Helmet at the Helm Mix) gets the full Ibizia-club treatment.
As previously mentioned, the third and final disc from this deluxe edition contains only 2011 remixes. For some this might seem cause for trepidation, but it's a remarkably listenable and strong collection. As well as the tremendous Eric Prydz Never Let Me Down remix, we also get former member Vince Clarke's take on Behind the Wheel (an excellent remix, all hypnotic beats) and another superdeluxeedition favourite Leave in Silence (Claro Intelecto 'The Last Time' Remix) which strips things down totally, and ends up sounding like a completely different song, but in a good way! Alan Wilder's remix of In Chains should get a special mention since he is, of course, another former band member who has left his mark on this remix album. The second part of this disc cannot maintain the high standards of the what has gone before, but the Röyksopp Remix of Puppets (from 1981's Speak and Spell) is a nice fusion of past and present and Personal Jesus makes it's third and final appearance in the form of the Sie Medway-Smith Remix, which has a triumphant end-of-school-disco feel and manages to sound both like a dance mix and a grungy reworking. An appropriate end to this feast of remixes.
With the death of the physical single all but complete, it is not unreasonable to wonder what remixes are actually for these days. To get a track heard in clubs? To deconstruct and rebuild as an audio experiment i.e. show off the remixer's technical and creative skills in the studio? Maybe bands wish to align themselves with a 'hip' producer/remixer to show that they are still 'relevant'. One thing's for sure, remixes no longer compete for the precious 2o minutes of space on a UK 12″ or CD single so you could argue the quality threshold is lower, as online 'EPs' issue a multitude of remixes for a 'download only' single releases. Less is sometimes more.
With that in mind it's debatable whether anyone but the hardest of hardcore fans, will regularly sit through this deluxe edition, in it's entirety, in one session, but as a collection of reworkings made to be dipped into, it's largely a success, with the highs outweighing the lows. Of course, many will simply download only the tracks they like, which makes some kind of sense with this type of record, but digital marketing being what it is, the record label are playing a frustrating game for those trying to ensure they have 'everything' (a minority, admittedly). Many different channels are offering 'exclusive' bonus remixes if you choose do download with them. Here is a list:
Tracks exclusive to online vendors
• Master And Servant (RSS Remix)
• In Chains (Meyer vs Wilder Deconstruction)
• Sister Of Night (Ida Engberg's Giving Voice To The Flame Remix)
• Sweetest Perfection (Phil Kieren Remix)
• Sister Of Night (Ida Engberg's Walking Through The Light Dub)
• Sweetest Perfection (Phil Kieren Remix Dub)
• Personal Jesus (Alex Metric Dub)
Miscellaneous (hmv.com, fnacmusic.com and other online stores in Europe)
• The Sun And The Rainfall (Black Light Odyssey's Further Excerpts)
• The Sinner In Me (SixToes Remix)
Beatport (online music store specializing in electronic dance music and culture)
• Dream On (Bushwacka Tough Guy Dub)
• Suffer Well (M83 Instrumental)
• John The Revelator (UNKLE Dub)
• In Chains (Tigerskin's No Sleep Alternative Remix)
• Wrong (Trentemøller Club Remix Dub)
• A Pain That I'm Used To (Jacques Lu Cont Dub)
• Leave In Silence (Claro Intelecto Walk Away Remix)
• I Want It All (Roland M. Dill Instrumental)
• A Question Of Time (Joebot Presents 'Radio Face' Instrumental)
• Personal Jesus (Sie Medway-Smith Remix Instrumental)
Most of the above require you to download the whole deluxe album, so unless you wish to spend a king's ransom on multiple digital sets, most fans will undoubtedly choose to go without these exclusive versions. Talking of exclusives, for those wondering if there are any tracks on the single CD version that don't appear on the deluxe version, the answer is…. not really. The only difference is that the In Chains (Tigerskin's No Sleep Remix) from the deluxe is edited on the single CD (7:12 rather than 7.45). For the few pounds extra the deluxe edition is certainly recommended.
One nice touch with the deluxe edition is that the packaging is consistent with the limited edition 3CD version of 2004's Remixes 81-04 release (the standard version was 2CD back then). The three CDs have individual card sleeves and along with the booklet they fit nicely into the sturdy card slipcase (see gallery below).
Depeche Mode Remixes 2: 81-11 is out now on Mute Records
[nggallery id=20]