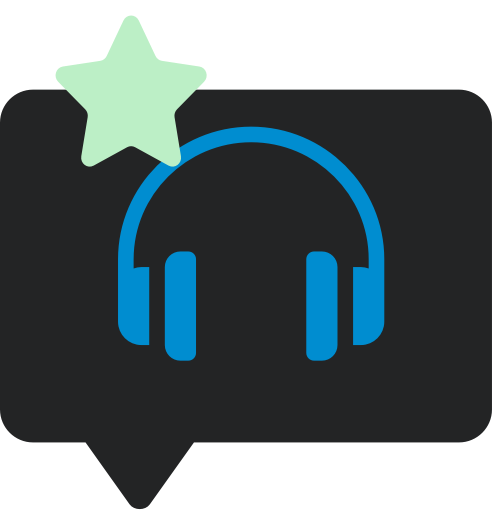 Reviews
Elvis Presley / That's The Way It Is super deluxe edition review
Journalist Terry Ott reviews the new Elvis Presley box set:
---
Nixon Aide, Bud Krogh: Mr. President, Elvis Presley is here to see you, sir.
Richard Nixon: Elvis Presley? The… tailback from Alabama?
BK: No, sir. He's an entertainer. A rock and roll singer. The Ed Sullivan Show, and so forth.
RN: Oh, goddamn, yes! The one with the, with the leg! Oh Jesus, tell Julie to go to her room and stay there! Lock her in! Ooh, I've read about these rock and rollers and their savage carnal appeal…



BK: He didn't come to see your daughter, sir. He came to see you. I think… I think he wants a job, Mr. President.
RN: A job? We've already got a band, Bud. Can he tune a piano?
BK: Not as an entertainer, Mr. President. I-I'm not sure what he wants, I guess, but I… believe he brought you a gun, sir.
RN: Jesus Christ, send him in!
---
It's only fitting that we celebrate Elvis Presley's seminal Las Vegas shows in 1970 with a new box set stuffed full with mostly previously unreleased live performances, rehearsals, outtakes, chart singles and DVDs, just days after the 40th anniversary of The King's president quitting his gig.
Yes, both Elvis and Richard Nixon were riding high in 1970, but unlike Tricky Dicky, Elvis never willingly abdicated the throne and these two hundred odd songs and video takes demonstrate a King at the height of his (post come-back) powers.
And personally and perspective speaking, it was the Beatles who changed my life in 1964, but Elvis certainly molded it from 1957 on – and John Lennon had my back on that one, saying long ago that without Presley, there would have been no Beatles, and therefore, well, now we have all this.
So, if you are a true EP fan forget about the rather hefty price tag for this eight CD and two DVD box and just part with yer bucks and then enjoy what it was like 44 years ago to hear clearly, important rock history in the making.
Because the legendary sound man Vic Anesini of Battery Studios in NYC has done an absolutely superb job in the mastering of these recordings and they sound fantastic, as if you are actually part of the 2000 souls in attendance for each blistering show at The International Hotel Convention Center in Vegas during the early fall of 1970 .
Sure, over the six, for the most part, previously unreleased Las Vegas shows presented here there is quite a bit of repetition, but, hey, who would not want to hear multiple takes of the remarkable Elvis version of You've Lost That Lovin' Feeling as well as a handful of killer Suspicious Minds performances all steamrolled by The King's kick-arse TCB band and backed by the Sweet Inspirations and The Imperials. Not to mention all the other dozens of worthy tunes spanning three decades of Elvis' good rockin' that are part of this deluxe box set.
And sure, again, EP's rather glib treatment of some of his old hits – he's real bored with Hound Dog –  as well as the sometimes inane chatter and banter between songs is something we could probably have had tightened up, but what the hell, it's The King!
In the accompanying, lavishly illustrated 80 page book, it is pointed out that Elvis would begin his sad decline a year after these recordings were laid down, and while Presley's manager Col. Tom Parker does not usually come in for much praise, he was right on the mark when he made sure that the bulk of The King's 1970 Vegas shows were preserved on tape, so we will forever know just how it was when The King of Rock 'n' Roll ruled Sin City.
And the stunning black and white image of The King on the cover of this box is about as iconic as you can get.
The rehearsal disc that closes out this box is interesting, but is surely of most interest to hard core Elvis collectors as a sort of fly on the wall peek at Presley arranging and clowning around with his songs. Plus there is the DVD of the original theatrical release of the film That's The Way It Is in 5.1 and another DVD of the 2001 special edition with documentary.
But in the end, notwithstanding previous Elvis live performance releases, what we have here is perhaps a candidate for one of the greatest live collections in the genre ever assembled and I have no hesitation at all in recommending it highly.
That's The Way It Is (super deluxe edition) is out now.
---
Terry Ott is a Canadian journalist who just loves to talk about The King. He can be reached at tjo55@yahoo.com
---
---
Full track listing
Elvis: That's The Way It Is (Deluxe Edition)
CD 1
THE ORIGINAL ALBUM
1. I Just Can't Help Believin'
2. Twenty Days And Twenty Nights
3. How The Web Was Woven
4. Patch It Up
5. Mary In The Morning
6. You Don't Have To Say You Love Me
7. You've Lost That Lovin' Feelin'
8. I've Lost You
9. Just Pretend
10. Stranger In The Crowd
11. The Next Step Is Love
12. Bridge Over Troubled Water
THE ORIGINAL SINGLES
13. I've Lost You (single version)
14. The Next Step Is Love (single version)
15. You Don't Have To Say You Love Me (single version)
16. Patch It Up (single version)
THE OUTTAKES
17. How The Web Was Woven (take 1)
18. I've Lost You (take 1)
19. You Don't Have To Say You Love Me (take 2)
20. Patch It Up (take 1)
21. Bridge Over Troubled Water (take 1)
CD 2
August 10 – Opening Night
1. That's All Right
2. Medley: Mystery Train/Tiger Man
3. I Can't Stop Loving You
4. Love Me Tender
5. The Next Step Is Love
6. Words
7. I Just Can't Help Believin'
8. Something
9. Sweet Caroline
10. You've Lost That Lovin' Feelin'
11. You Don't Have To Say You Love Me
12. Polk Salad Annie
13. Introductions
14. I've Lost You
15. Bridge Over Troubled Water
16. Patch It Up
17. Can't Help Falling In Love
CD 3 
August 11 – Dinner Show
1. That's All Right
2. I Got A Woman *
3. Hound Dog
4. Heartbreak Hotel
5. Love Me Tender *
6. I've Lost You
7. I Just Can't Help Believin'
8. Something
9. I Can't Stop Loving You *
10. Sweet Caroline *
11. You've Lost That Lovin' Feelin'
12. Polk Salad Annie *
13. Introductions *
14. Bridge Over Troubled Water
15. Suspicious Minds *
16. Can't Help Falling In Love *
CD 4
August 11 – Midnight Show
1. That's All Right
2. I Got A Woman
3. Hound Dog
4. Love Me Tender
5. There Goes My Everything
6. Just Pretend
7. I Just Can't Help Believin'
8. Something
9. Men With Broken Hearts
10. Walk A Mile In My Shoes
11. You've Lost That Lovin' Feelin'
12. Polk Salad Annie
13. One Night
14. Don't Be Cruel
15. Love Me
16. Instrumental Vamp
17. Heartbreak Hotel
18. Introductions
19. Bridge Over Troubled Water
20. Suspicious Minds
21. Can't Help Falling In Love
CD 5
August 12 – Dinner Show
1. That's All Right *
2. I Got A Woman *
3. Hound Dog *
4. Heartbreak Hotel *
5. Love Me Tender *
6. I've Lost You *
7. I Just Can't Help Believin' *
8. Patch It Up
9. Twenty Days And Twenty Nights
10. You've Lost That Lovin' Feelin' *
11. Polk Salad Annie *
12. Introductions *
13. Blue Suede Shoes *
14. You Don't Have To Say You Love Me
15. Bridge Over Troubled Water
16. Suspicious Minds *
17. Can't Help Falling In Love *
CD 6
August 12 – Midnight Show
1. That's All Right
2. Medley: Mystery Train/Tiger Man
3. Hound Dog
4. Love Me Tender
5. Just Pretend
6. Walk A Mile In My Shoes
7. There Goes My Everything
8. Words
9. Sweet Caroline
10. You've Lost That Lovin' Feelin'
11. Polk Salad Annie
12. Introductions
13. Heartbreak Hotel
14. One Night
15. Blue Suede Shoes
16. All Shook Up
17. Medley: Little Sister/Get Back
18. I Was The One
19. Love Me
20. Are You Lonesome Tonight?
21. Bridge Over Troubled Water
22. Suspicious Minds
23. Can't Help Falling In Love
CD 7 
August 13 – Dinner Show
1. That's All Right
2. I Got A Woman
3. Hound Dog
4. Love Me Tender
5. Don't Cry Daddy
6. In The Ghetto
7. I Just Can't Help Believin'
8. Stranger In The Crowd
9. Make The World Go Away
10. Sweet Caroline
11. You've Lost That Lovin' Feelin'
12. Polk Salad Annie
13. Introductions
14. The Wonder Of You
15. Heartbreak Hotel
16. Blue Suede Shoes
17. One Night
18. All Shook Up
19. Bridge Over Troubled Water
20. Suspicious Minds
21. Can't Help Falling In Love
CD 8
The Rehearsals
1. Alla En Al Rancho Grande
2. Ghost Riders In The Sky
3. Cotton Fields
4. Froggy Went A-Courtin'
5. Baby Let's Play House
6. I Was The One
7. Money Honey
8. Don't
9. (Now And Then There's) A Fool Such As I
10. Such A Night
11. It's Now Or Never
12. What'd I Say
13. Yesterday
14. Medley: Little Sister/Get Back
15. Don't It Make You Wanna Go Home
16. I Washed My Hands In Muddy Water
17. Stranger In My Own Home Town
18. Farther Along
19. Santa Claus Is Back In Town
20. Oh Happy Day
* Previously unreleased
DVD 1
2001 Special Edition
Restoration Featurette Patch It Up: The Restoration of Elvis – That's The Way It Is
Presley Career Highlights
Director / Restorer Filmographies
Theatrical Trailer
Scene Selections
1. Mystery Train/Tiger Man
2. In The Studio
3. That's All Right
4. Little Sister/Get Back
5. Horseplay
6. Twenty Days And Twenty Nights
7. Las Vegas
8. Cattle Call; Chime Bells
9. Words; You Can't Say That
10. Mary In The Morning
11. Countdown To Showtime
12. That's All Right
13. I Got A Woman
14. Hound Dog
15. Heartbreak Hotel
16. Love Me Tender
17. I Can't Stop Loving You
18. Just Pretend
19. The Wonder Of You
20. In The Ghetto
21. Patch It Up
22. You've Lost That Lovin' Feelin'
23. Polk Salad Annie
24. One Night
25. Don't Be Cruel
26. Blue Suede Shoes
27. All Shook Up
28. You Don't Have To Say You Love Me
29. Suspicious Minds
30. Can't Help Falling In Love
DVD 2
1970 Original Theatrical Version
Outtakes
Scene Selections
1. Credits
2. Good Morning, Hollywood Camera
3. Bonafide Fans Of Elvis
4. I Just Can't Help Believin'
5. Elvis' Summer Festival
6. You've Lost That Lovin' Feelin' (rehearsal)
7. A Romantic Wedding
8. Opening Night Jitters
9. That's All Right
10. I've Lost You
11. Patch It Up
12. When I First Started
13. Love Me Tender
14. You've Lost That Lovin' Feelin'
15. Sweet Caroline
16. I Just Can't Help Believin'
17. Presley Fans In Vegas
18. Elvis Impersonators
19. Bridge Over Troubled Water
20. Heartbreak Hotel
21. One Night
22. Blue Suede Shoes
23. All Shook Up
24. Polk Salad Annie
25. Audience Mingling
26. Suspicious Minds"
27. Can't Help Falling In Love
---
---