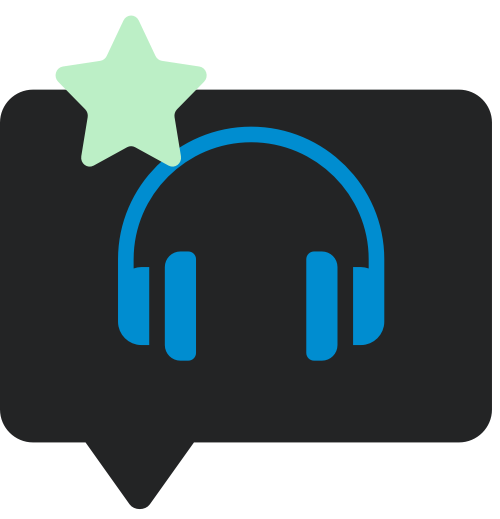 Reviews
Elvis Presley / Young Man With The Big Beat / 5 Disc Box Set Review

"A fine young lad and a fine talent…. ladies and gentleman, Elvis Presley!"
Elvis Presley's incredible 12 months of 1956 are celebrated in this new 5-disc set from Sony.
Young Man With The Big Beat comprises two discs of original tracks from the official releases of that year, a CD of previously unreleased live performances which span that 12 month period, a fourth CD of outtakes and finally a fifth CD that contains interviews with both the man himself and manager Colonel Tom Parker.
The first two CDs will be familiar enough to most fans, being expanded versions of the albums Elvis Presley and Elvis. The songs on these records have long permeated into the cultural consciousness and are almost beyond familiar. "Well it's one for the money, two for the show…", "Well since my baby left me, I found a new place to dwell…" – I don't even have to name the songs for you know what I'm talking about.
The tracks across both albums are mainly a mix of Country & Western and R&B, with contributions from now-famous writers such as Carl Perkins, Little Richard and Leiber and Stoller. Many of the great singles did not appear on the LPs, so these tracks are appended to the albums – including Lawdy Miss Clawdy, Don't Be Cruel, Hound Dog, Love Me Tender, Heartbreak Hotel and Shake Rattle and Roll.
After RCA released their new acquisition's first single in late January (Heartbreak Hotel became Elvis' first no.1 record), they could not be accused of under-promoting him. In 1956 they would release a further 11 singles, 10 EPs on top of the two 12-track albums. They even released all 12 of the Elvis Presley album tracks on 6 singles on one single day of August 1956.
These tracks have been released and re-released many times over the years, and many fans are more than likely to have them in their collection. At least with this presentation, everything from 1956 is brought together across these two discs, and it should be noted that these tracks have been newly remastered by Vic Anesini, whose work on The Complete Elvis Presley Masters Box Set was highly rated.
Elvis Live
The live performances on the third disc do a superb job of conveying the mania that surrounded Elvis in 1956, as well as reminding us what a playful, funny and self-deprecating performer he could be. The sound quality is often poor due to the age and nature of the source material. But given the historical value of the performances on offer, it doesn't really need to be high-fidelity to engage your interest. Hearing Presley perform Hearbreak Hotel at The New Frontier Hotel in Vegas (May 6), only a few months after its seven-week run at the top of the charts, is fascinating. This Vegas set of only four songs is probably the best recorded of the three contained on this disc.
A radio announcer manages to talk over the beginning of some of the tracks from the May 16 Little Rock, Arkansas gig ("…he's winding up his legs….and here he goes… with Heartbreak Motel…") but it's all part of the atmosphere. The screaming crowds are evident throughout the December concert at The Hirsh Youth Center in Louisana. This is a newly discovered, previously unreleased performance, and by this time, his set was full of no.1 records including Don't Be Cruel, Love Me Tender and Hound Dog.
Outtakes
The outtakes disc includes takes from Elvis' very first RCA session and the complete Feburary 3 sessions. Inevitably, you have to ask the question, does anyone really need 11 takes Lawdy Miss Clawdy? There is hardly a Strawberry Fields Forever-type transformation between the early takes and the final master version. Ditto Shake Rattle and Roll, which has 10 takes included. The sound quality is incredibly good, but ultimately it's a rather tedious exercise playing this disc through without skipping tracks. They are not even previously unreleased, since they have all appeared on the 2006 "Follow That Dream" 2CD reissue of the Elvis Presley album. If you are an Elvis fan and you like the outtakes, that disc is probably already sitting on your shelf.
Interviews
The fifth and final disc is a collection of rather crackly interviews, during which Elvis gets asked some rather banal questions ("What type of music do you like to listen to") and we hear from Colonel Tom Parker, which is reasonably interesting. However, like disc four, this is one for completists only.
Summary
With two out of these five discs unlikely to get played regularly, why buy this reasonably pricey box set, that re-treads the old ground that is already so well-trodden?
The answer lies in the quality of the packaging. It is obvious that much time and money has gone into producing this set to very high standards.
The content is housed inside a very thick, robust 12x12inch slip case. Within this you get a large 80-page booklet, a vinyl-style gatefold sleeve that holds the five CDs, and an opaque envelope which contains memorabilia including ticket stubs, reproduction posters, and some promotional photographs of Mr Presley, including one of him staring into the distance, bare-chested, while holding a shotgun…
[singlepic id=468 w=320 h=240 float=right]The star of the show is undoubtedly the booklet, which takes you, literally, day-by-day through Elvis' schedule in 1956. There's also masses of quality  photographs, many from studio sessions, and lots press coverage putting the impact of Elvis Presley during that year, in some sort of context. This booklet alone is a very big 'carrot' if you are considering purchase.
With Young Man With The Big Beat Sony have tried to do something a bit different with the Elvis archive and encapsulate a year – some would say the year – in his life. Bringing together printed materials, memorabilia, audio interviews, live recordings and outtakes alongside the original music is an admirable idea, but all of the music, bar one live concert, is already available, and the interview disc is a play-once affair. Casual fans will probably head to the new 2-disc Legacy edition which is effectively the first two discs of this set, while completists will need to decide whether the excellent quality of presentation and the booklet are enough reason to spend around £65 on this 5-disc box. That price is certainly competitive when compared to many other super deluxe editions being released this autumn.
Verdict
For: Excellent packaging, good concept, quality remasters
Against: Very little new music, Elvis already well-served by box sets
Rating: 7/10
Young Man With A Big Beat is out now on Sony and can be purchased by clicking here.