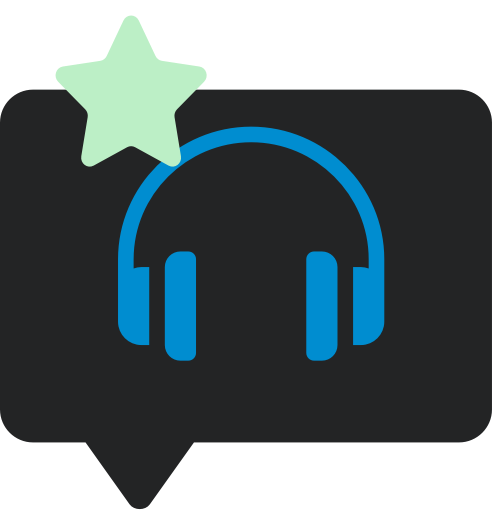 Reviews
Even Better Than The Real Thing? Kate Bush tribute act Cloudbusting in London
SDE reviews a special performance which featured Del Palmer

Artists can be finicky. On tour, they'll normally play the hits, but they also focus on the, perhaps mediocre, new album and they rarely play that 'deep cut' you've been waiting for. For all the plaudits garnered by Kate Bush's return to the stage in 2014 with Before The Dawn, it was a very narrow reading of her output. Of her nine original studio albums (i.e. excluding 2011's Director's Cut) she played nothing at all from five of them and only one track from her most recent 50 Words For Snow. To put it another way, she ignored almost two thirds of her entire body of work.

Step forward tribute Kate tribute act Cloudbusting, fronted by the remarkable vocal talents of Mandy Watson. They make all your Kate Bush setlist dreams a reality. Album track from 1982's The Dreaming? No problem. B-side to 'Running Up That Hill'? Done. Title track from The Sensual World? Why not? And on Sunday evening at The Half Moon in Putney, they had a very large ace up their sleeve; Del Palmer, Kate's longtime engineer, bass player, and boyfriend was in the band!

This is quite the coup. Del is about as 'inner sanctum' as you get in the world of Kate Bush. He was part of Kate's pre-fame 'KT Bush Band' that played the London pub circuit (including The Half Moon!) in 1977, before The Kick Inside had been recorded. He toured with Kate on 1979's 'Tour of Life', he engineered Hounds of Love, The Sensual World, The Red Shoes and Aerial. He plays bass on virtually every album to some degree or another and despite splitting romantically with Kate around the time of The Red Shoes, he continues to contribute. He "recorded" her last studio album 50 Words For Snow and plays bass on Snowflake, for example. Outside the bosom of Kate's family, he's surely one of the most important people in 'the Kate Bush story'.

Del is also the soul of discretion, fiercely loyal to Kate – almost always refusing interview requests (including from this writer) to contribute some thoughts to a Kate related project or event. Which makes his participation in the Cloudbusting tribute act all the more curious. Seeing him on Sunday evening sitting on a stool playing bass on songs where he often played on the original, next to a woman pretending to be his old girlfriend… it was surreal for the audience, so heaven knows how he must have felt. Given his hitherto unrelenting loyalty, one wonders if he sought 'permission' from his ex ("Kate, I was wondering…") or whether he thought 'sod it'. One can speculate that emotional baggage was probably the only thing that denied Del a role as bass player in the Before The Dawn concerts and after 35 years of not playing live with Kate, that was a role he probably deserved. In short, is it any wonder that Del has an appetite and desire to get out and play on some of these songs?

It probably helps that vocalist Mandy Watson and keyboardist Michael Mayall come across both as very nice people and really good fun, in a rather silly way. So there was plenty of on-stage banter during the two-hour performance which actually featured a 'stripped back' core of the band. Bassist Dave Roberts was given the night off (for obvious reasons) and guitarist Chris Voysey and drummer Adam Aggiss were also absent. But Mandy, Michael and Del were there, supported by two excellent female backing vocalists.

But onto the performance. Things actually kicked off without Del with Lionheart's 'Symphony In Blue' and Mandy's vocals were amazing. I was sure she'd pitched it too high at the beginning but somehow she managed the double whammy of both sounding like Kate and hitting all the right notes. There was plenty from the first two albums including 'The Man With The Child In His Eyes,' 'Moving,' and one of my favourites 'L'Amour Looks Something Like You,' but it was the ambition in covering the more complex later material that really impressed.

Remember, Kate has never performed anything from The Dreaming on stage, so hearing 'All The Love' live with Del reprising his bass performance was a magical moment. Even better was 'Night Of The Swallow' from the same album. The song has quite a complex structure and a very challenging vocal melody, but Mandy handled it with aplomb. Again, Del plays on the original and despite being integral to the studio recording, the drums and Uilleann Pipes weren't missed as much as you might think. For Houdini from the same album, Del was this time replicating a bass part played by Eberhard Weber (a German bassist who has played on four Kate Bush albums). Palmer joked about making tea for him, back in the day, at the song's conclusion, but it was another outstanding performance, with only the 'shouty' bits ("with your spit still on my lip – you hit the water") being a slight weak point.



Other highlights included a trio from third album Never For Ever. 'Blow Away' was a near facsimile of the original, 'Breathing' was moving and understated and 'Babooshka' was the fun singalong, you'd expect.

Later, a sequence that started with 'And Dream Of Sheep' and moved into 'Under Ice' teased the audience with the possibility of a recreation of Hounds Of Love's 'The Ninth Wave' in full, but the third song was actually 'Mother Stands For Comfort' the only non-single from side one of HOL. I guess Kate has been there and done that and anyway, 'Jig Of Life' would be pretty difficult without a fiddle player! I did think Michael's keyboard samples on 'Under Ice' were uncannily like the recording, so much so that I would mischievously suggest the band's new best mate Del may have done a bit of digging in his sample archive!

A wonderful evening of music came to an end with Kate's rather forgotten Christmas song 'December Will Be Magic Again' and the track that gave this tribute band their name, 'Cloudbusting'.

I'd seen Cloudbusting earlier this year in Islington where they performed (for its 40th anniversary) The Kick Inside in its entirety, with a full band. During that performance Del played on a few tracks as a surprise guest. That was very exciting at the time, but Sunday evening at The Half Moon surpassed that for me. Even without Del Palmer, the band are highly recommended, but with Del on stage, there is that extra element of je ne sais quoi. Some kind of intangible magic ensues, with Del as the conduit, transferring it between artist and tribute artist.

Short of Kate announcing a small club tour next year where she plays tracks from all of her albums with a small, tight band (chance of that happening: approximately zero. chance of getting tickets if it does happen: approximately zero) this is as good as it's going to get for Kate Bush fans. But for 'good' read 'amazing'. Even Kate couldn't sing these songs now in the key that Mandy Watson manages to. Highly recommended. It really does sound like the real thing. If she closed her eyes, even Rosabel would believe.

Paul Sinclair was at The Half Moon in Putney on 16 December 2018 for Cloudbusting featuring Del Palmer.