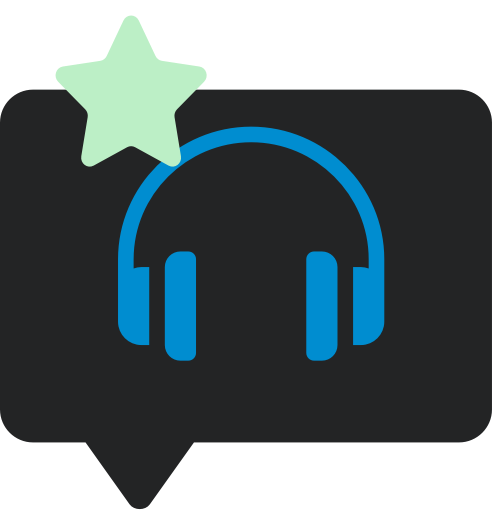 Reviews
Fleetwood Mac / Rumours super deluxe edition box set
Fleetwood Mac's Rumours album was the first major 'super deluxe' release of 2013 and was issued just over a month ago. We have previously posted a photo gallery of the box, but here we take a more in-depth look at the content within.
The 12-inch square slipcase is of high quality and quite sturdy. Within this resides a gatefold jacket which contains the vinyl and the five optical discs (four CDs and a DVD).

The large format 20-page booklet contains the same essay and quotes from the band that's in the smaller booklet supplied with the three-disc set, but also has a 'Rumours: Song by Song' commentary which the cheaper version is denied. This is Stevie Nicks and Lindsey Buckingham talking specifically about each track (presumably separately) in October 2012. VERY interesting! Of course the larger format booklet also makes the most of all the great photos.
The CDs and DVD come in card jackets which slot into a gap on the right panel of the 12-inch gatefold wallet. Although these card wallets never exactly exude 'deluxe', at least having them allows you to store the discs separately, with protection. Many book-based super deluxe sets just have unprotected discs slotting straight into a back page.
Overall, the Rumours super deluxe box can be described as well designed, and unlike bulkier sets, is quite slim and easy to handle. If you have a vinyl collection of any significance, it will also slot in with your other records rather nicely.
Disc One / The Album
The actual album on disc one isn't remastered, so if you own the 2CD deluxe edition from 2004 then you'll have an identical mastering. What has changed is the position of non-album track Silver Springs. In 2004 it was inserted into the running order between Songbird and The Chain. Here it simply gets appended to the album proper, becoming track 12.
Disc Two / 1977 Rumours World Tour
"Ladies and Gentlemen, please give a warm welcome to Fleetwood Mac!" – so begins this fantastic live CD which contains most of the Rumours album (no You Make Loving Fun, or I Don't Want To Know) but actually starts with Lindsey Buckingham's Monday Morning from the previous Fleetwood Mac album. The performances throughout are excellent, with a good balance of crowd reaction to music – the second part of The Chain is a good example of this as Buckingham's ferocious guitar and Christine McVie's Hammond Organ complement the rhythm section superbly.
The audio is crystal clear, with renowned engineer Bill Inglot involved in the mixing and mastering of this archive live material (and the demos – see below). Stevie Nicks' voice on Dreams (like McVie's on Oh Daddy) is pretty much faultless and what comes across most of all throughout the 12 tracks included on this disc is the personality of the band and a seemingly assured, relaxed approach they had to reproducing this material on the stage. This is obviously not a full show, and it's just a pity more wasn't included.
Disc Three / The Rosebud Film (DVD)
This DVD is the one element of the super deluxe edition that you cannot get anywhere else. Rosebud is a promotional film made at the time, which follows the band through rehearsals for the 1977 tour and includes snippets of interviews with band members, and some performance footage of them on stage. Although widely bootlegged, this is the first time it's been available commercially.
What is a pleasant surprise is the fact that the audio has been mixed to 5.1 surround, which justs adds to the enjoyment of this documentary. Christine McVie's Say You Love Me and You Make Loving Fun are both played in full as the band rehearse, as is Rhiannon. Although there are six performances in this film, only two of them are actually from the album, Go Your Own Way and You Make Loving Fun. Regular tour closer I'm Not Afraid (from the previous FM album) is a suitably impressive end to Rosebud.
However great the film is, it's just 30 minutes long, and it is the only thing on this DVD. There should be so much more on this DVD rather than just this content rattling around like a pea in a tin can, albeit a gold-plated pea. How Warners could have failed to find anything else of worth to put on this disc is incredible. Everyone knows a 5.1 surround version is readily available, and was indeed released by the very same label in Japan on SACD in 2011. Even a hi-res stereo mix would have been better than nothing.
Disc Four / More From The Recording Sessions
Disc five in this box set repeats the bonus disc of outtakes and demos in 2004's 2CD deluxe edition of Rumours, but this CD is a further set of previously unreleased demos, early takes and instrumentals.
If that sounds like a barrel-scraping exercise, surprisingly it doesn't turn out that way. In many ways this disc is much better than what was previously issued. Dreams (Take 2) makes the hairs stand up on the back of your neck, with Stevie Nicks singing sweetly to a minimal backing of just keyboard and guitar. It's much better than the rather flat outtake that was previously issued. Likewise, a five minute demo of The Chain is very different from the final track, but is hauntingly good. This somehow wasn't considered for the bonus disc in 2004, despite there being a section called 'Early Demos' on that CD.
"Roll the tape, we'll just see what happens.." says Christine McVie before launching into a loose version of Oh Daddy. It's a fascinating listen as she shouts instructions to the band throughout "Chorus!"… "keep it going to the B-flat..", "repeat!" etc. Unlike the version on the other disc, her vocal is nice and high in this mix. Definitely work-in-progress, but really interesting.
Disc Five / Recording Sessions, Roughs and Outtakes
This is the disc from 2004, added here for the completists. As mentioned above, some of the stuff here is not great, including the dreaded 'Jam Session'. Apart from the demos, the tracks here tend to resemble their finished studio counterparts a little bit more than on disc four.
Disc Six / Rumours on Vinyl
This LP version doesn't include Silver Springs and is pressed on 'heavyweight' 140g vinyl. The pressing sounds reasonably good though and the only real letdown is a horrible, cheap plain white inner sleeve that shouts 'budget' at you. If this box is truly supposed to be a 'super deluxe edition' why did Warners not include the 'deluxe' 45RPM double vinyl version that is available separately, rather than the cheaper one disc alternative?
Summary
At around £50 (or equivalent) this set represents reasonable value. Warners appear to have rejected certain content elements, either due to time considerations (this box was released to coincide with a FM tour) or because it would have resulted in a higher retail price, which they presumably feared would put people off buying it. The almost empty DVD and lack of surround or hi-res are omissions that suggest a tight grip on the purse strings but also a blind spot for what the audience who buy these sets might want.
It is also still questionable whether your 'average' box set buyer actually wants a vinyl record in his or her super deluxe edition. Leaving that out and including a hi-res or surround DVD may have made the box even more appealing but kept the price the same.
One thing that isn't really up for debate is the quality of the music on offer. Coupling the album proper with a live disc and the outtakes, really does make for an outstanding package, but of course that version exists for around £13 or $13. Because of this the three-disc set manages to demonstrate outstanding value. Whether the addition of a half hour promotional film on DVD, a vinyl record (that you may have no use for) and a further CD of previously released outtakes (that you may already own), is worth the extra cost is up for debate, and it will likely come down to how much the Rumours album means to you and/or whether you can spare the disposable income.