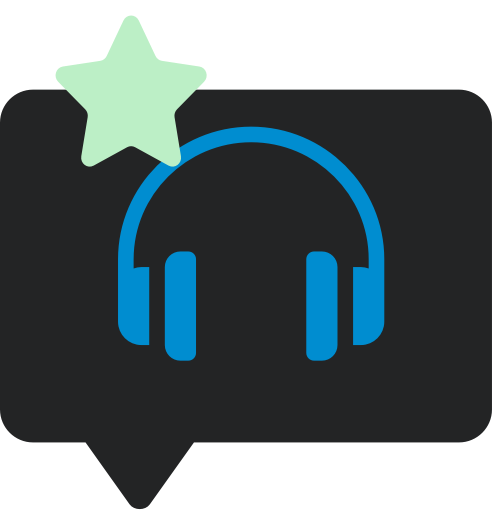 Reviews
Jellyfish / Bellybutton and Spilt Milk deluxe editions reviewed
US label Omnivore have done a very good job in the last few years of 'working' the catalogue of short-lived US rock/pop band Jellyfish.
From the slim pickings of just two studio albums (1990's Bellybutton and Spilt Milk from 1993) and a brief four year existence, Ominvore have compiled various 'new' releases including, in 2012, the Live at Bogarts set and more recently Radio Jellyfish (a collection of largely unreleased radio sessions). A special mention must go to the most satisfying Omnivore set for Jellyfish aficionados, the Stack-A-Tracks two-CD collection which offered up instrumental versions of both albums, which (incredibly) were mixed and created at the time, put onto quarter-inch tape and duly forgotten about!

You'd expect all this creativity, in terms of 'thinking up' new releases, to happen AFTER both albums had been reissued, but the elephant the lurking in the corner of Omnivore's LA offices was the fact that even though they'd reissued the records on 180g vinyl, neither Bellybutton nor Spilt Milk had been re-released on CD – there were no deluxe editions or anniversary releases of any kind. That has now changed…
Perhaps the reluctance to do this stemmed from the fact that now defunct 'power pop' record label Not Lame issued a four-CD Jellyfish box set back in 2002 called Fan Club (tag line: "From the rare to the unreleased… and back again"). This was an 80-track extravaganza that effectively upturned the Jellyfish archives box and gave it a vigorous shake. It was full of demos and live material, virtually all of which was unreleased. Nirvana for fans across the world who sought it out (not so easy in those days) but not such good news if ten years down the line your job is to come up with interesting archive Jellyfish releases…
So how have Omnivore dealt with this? They have, perhaps sensibly, just ignored Fan Club and created two deluxe editions that are largely logical and satisfying. So although nothing is previously unreleased we should probably accept that there is not ANOTHER unheard set of amazing Bellybutton demos kicking around for Omnivore to put out. If you own Fan Club then you may grumble 'what's the point?' but let's not forget that not every Jellyfish fan does (I don't) and it's extremely expensive to get hold of on the used market. Also, Fan Club omitted the actual studio recordings released on the records, so for the first time demos, live material and the albums themselves have been brought together under one roof.
Both Bellybutton and Spilt Milk are two-CD sets and the bonus discs for each contain – more or less – the entire albums in demo form (and more). These demos are incredibly well developed and quite similar to the polished album versions. "I remember thinking we should not veer to far from the arrangements we came up with on the demos, because I thought they were really good," reveals guitarist Jason Falkner in the excellent notes. Some of these demos actually predate even the Fan Club set with the UK CD singles for The Ghost At Number One (CUSCD10) and New Mistake (CUSCD11) bolstering their appeal with some of those unheard recordings.
There a plenty of live tracks on these deluxe editions (ten alone appended to Bellybutton) including a cover of McCartney's Jet – a staple of the first tour – although the fusion of Let 'Em In and That Is Why included on the UK Scary-Go-Round E.P. CD release is missing. In fact, if you're looking for a Songs From The Big Chair style comprehensive round-up of tracks from the UK single releases you are going to be left a little disappointed. The live version of Badfinger's No Matter What (featured on the Baby's Coming Back 45) is also missing, as is the radio edit of The Ghost At Number One.
Talking of radio edits, one major error with the deluxe Bellybutton is the fact that I Wanna Stay Home is not the correct album version. The vocal starts 'too early' which suggests that this is some kind of radio version. If you're a lover of this record it does rather throw you. A pity.
Bellybutton grows from the original 10-tracks to 36, while Spilt Milk echoes this with 25 tracks on top of the original 12. These are presented as eight-panel style digipacks with extensive booklets which include new interviews with various band members (and producer Albhy Galuten) and also a track-by-track guide by songwriters and core members Andy Sturmer (drums/vocals) and Roger Manning Joseph Jnr (keyboards/multi-instrumentalist). In the main, these are nice looking packages although not putting the entire gatefold cover image of Bellybutton anywhere on the deluxe is questionable and you do wonder if the photo budget ran out a some point with lots of blank coloured panels of the inside of the sets!
The best part of Omnivore putting out these deluxe reissues is just the chance to celebrate and discuss two stunning albums. As someone lucky enough to see Jellyfish live in London on the first tour, I was completely obsessed with Bellybutton at the time and remain so to this day. That first album is a virtually flawless collection of pop songs, its strength lying in what hasn't been added to the arrangements. Curiously for an album that contained melodic gems like That Is Why, Now She Knows She's Wrong and Baby's Coming Back (all UK singles) only the slightly edgier The King Is Half Undressed penetrated the UK top 40, in part no doubt to an appearance on notorious Channel 4 TV show The Word.
It is clear from the sleeve notes that the band, and Sturmer in particular, think Spilt Milk is the greater achievement, but I'm not so sure.  It is undeniable creative, bombastic and more diverse; from the plaintive acoustics of Russian Hill to the rocking riffage of All Is Forgiven, but this writer feels that it lacks the cohesiveness and economy of the first album. It cost an incredible $600,000 to record compared to $76,000 for Bellybutton which demonstrates the scale of the two songwriter's ambition, but does chucking in everything AND the kitchen sink always making something 'better'? The general public certainly didn't get quite as excited about the follow-up and as Andy Sturmer remembers pointedly, "when I played Bellybutton for my parents they were beaming. I did the same for Spilt Milk and they were confused. It was dense with ideas and not as approachable. They said 'That's very good, honey,' and that's when I knew that we had a problem."
Both albums are newly remastered and sound very good with distinctly more bottom end when compared to the original CDs (not that the originals were bad). Bellybutton and Spilt Milk deluxe editions are out now. See more photos in the gallery below.
---
Bellybutton 2CD deluxe
Spilt Milk 2CD deluxe
---
Track listings

Bellybutton (2CD deluxe)
Disc one The album
The Man I Used to Be
That Is Why
The King Is Half-Undressed
I Wanna Stay Home
"She Still Loves Him
All I Want Is Everything
Now She Knows She's Wrong
Bedspring Kiss
Baby's Coming Back
Calling Sarah
Jellyfish Live
The King Is Half Undressed
Sugar And Spice
Mr. Late
All I Want Is Everything
Jet
The King Is Half Undressed
Baby's Coming Back
I Wanna Stay Home
She Still Loves Him
All I Want Is Everything
Disc Two Demos
The Man I Used To Be
The King Is Half Undressed
I Wanna Stay Home
She Still Loves Him
All I Want Is Everything
Now She Knows She's Wrong
Bedspring Kiss
Baby's Coming Back
Calling Sarah
Deliver
Queen Of The USA
Always Be My Girl
Let This Dream Never End
Season Of The Witch
That Girl's A Man
Bye Bye Bye
Spilt Milk (2CD Deluxe) Disc One The album
Hush
Joining a Fan Club
Sebrina, Paste, and Plato
New Mistake
Glutton of Sympathy
The Ghost at Number One
Bye Bye Bye
All Is Forgiven
Russian Hill
He's My Best Friend
Too Much, Too Little, Too Late
Brighter Day
Demos
Family Tree
Ignorance Is Bliss
Worthless Heart
Watchin' The Rain
I Need Love
I Don't Believe You
Long Time Ago
Runnin' For Our Lives
Disc Two  Demos, Live and Otherwise
Spilt Milk Intro (demo)
Hush (demo)
Joining A Fan Club (demo)
Sebrina, Paste and Plato (demo)
New Mistake (demo)
Glutton of Sympathy (demo)
The Ghost At Number One (demo)
All Is Forgiven (demo)
Russian Hill (demo)
He's My Best Friend (demo)
Spilt Milk Outro (demo)
Think About Your Troubles (demo)
That Is Why (live)
The Ghost At Number One (live)
Joining A Fan Club (live)
S.O.S. (live)
Fan Club Message