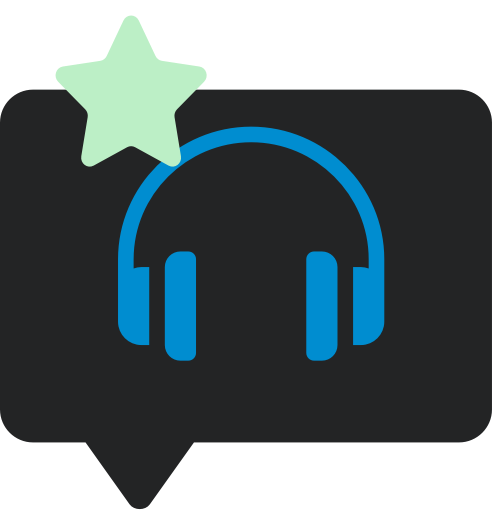 Reviews
Morrissey / Vauxhall And I: 20th Anniversary definitive master
Rob Puricelli reviews Morrissey's 2CD 'Definitive Remaster' of Vauxhall And I
---
In the interests of full disclosure, I am not a Morrissey fan.
But it's not as simple as that, I'm afraid. You see, I was always appreciative of The Smiths. So many great tunes, tapping into the more angst-ridden aspects of my psyche. And as lead singer of said band, Morrissey was one quarter of the collective and whilst he had his outspoken moments, the band were the most important thing. After the split, Morrissey became numero uno and he seemed – to me anyway – to become increasingly vocal and patronising on a great many things. To hear his rants and raves, surly political faux pas and general pomposity, simply put me off giving any of his musical endeavours the time of day.

I guess I just didn't like the fact that I seemed to hear just as much, if not more, of his politics as his music. Also off-putting, was the passion and vociferousness of his fans. I had a friend who almost turned into a female Doctor Jeckyll if I dared to question Mozza's greatness. It really was a curious and uncomfortable thing to witness. And she wasn't alone. I've found this time and again when discussing Morrissey.
Therefore, when I was asked to review this album, a 20th anniversary remaster and reissue of what many regard as his finest solo work, I knew that I had to overcome this somewhat irrational dislike of the man and really try to focus on this as objectively as I could.
What we have here is a two-disc package, the studio album on one CD and a second CD containing the audio of a 1995 live performance at the Theatre Royal, Drury Lane. Both discs are housed in a simple cardboard gatefold sleeve with no booklet, no liner notes and just three distinct images, and the only noticeable change to the original being a slightly different font being used on the cover. It really is a very sparse and, I have to say, disappointing package. Some press releases indicated that this new edition might be a tad more sumptuous, but unless I've been sent a special "cut-down" review version [you haven't – Ed.], this is anything but sumptuous. Maybe the vinyl version has more? The remaster of the original album is purported to be "definitive", whatever that means in this day and age of repeated re-issues and remasters, and the work has been performed by Bill Inglot, a veteran of the art of remastering, having worked on titles ranging from the Bee Gees to Booker T. & the MG's. That said, the audio does sound rather good, but I don't have the original to compare it to.
As for the original album, the songs are more subdued and melancholic (if that's entirely possible for Morrissey) than the preceding, Mick Ronson produced Your Arsenal. Many attribute this tone to the fact that Ronson – and other noticeable friends of Morrissey's – passed away before this album was conceived. What I can say is that, with repeated listens, this is a fine collection of reflective songs, all of which seem to address particular emotions or states of mind. It is little wonder he is the darling of teenage angst. I found myself listening more frequently, with many of the tunes remaining stuck in my head than I would've originally given them credit for. I think it is safe to say that I have found a new affection for Morrissey, or more to the point, his music. Note to self: Ignore everything else, just listen to the music.
The live CD sounds equally good but I would've preferred content across a Blu Ray or DVD. That would've been more fitting of a 20th anniversary edition. But for fans, I am sure this previously unreleased live audio is still a great thing to have.
All in all, Vauxhall and I is a well crafted, beautifully rendered body of work that sounds excellent in this iteration and if you don't own a Morrissey solo album, it is a damned fine place to start your collection. However, as milestone-celebrating reissues go, the overall presentation and packaging is disappointing. As much as I shouldn't let it, this rather detracts from the excellence of the musical content within.
Review by Rob Puricelli / Vauxhall And I is out now.
---
2CD Deluxe Edition (2014 remaster)
Vinyl Edition (2014 remaster)
---
Track listing
Disc: 1
1. Now My Heart Is Full (2014 – Remaster)
2. Spring-Heeled Jim (2014 – Remaster)
3. Billy Budd (2014 – Remaster)
4. Hold On To Your Friends (2014 – Remaster)
5. The More You Ignore Me, The Closer I Get (2014 – Remaster)
6. Why Don't You Find Out For Yourself (2014 – Remaster)
7. I Am Hated For Loving (2014 – Remaster)
8. Lifeguard Sleeping, Girl Drowning (2014 – Remaster)
9. Used To Be A Sweet Boy (2014 – Remaster)
10. The Lazy Sunbathers (2014 – Remaster)
11. Speedway (2014 – Remaster)
Disc: 2
1. Billy Budd (Live At The Theatre Royal Drury Lane)
2. Have-A-Go Merchant (Live At The Theatre Royal Drury Lane)
3. Spring-Heeled Jim (Live At The Theatre Royal Drury Lane)
4. London (Live At The Theatre Royal Drury Lane)
5. You're The One For Me Fatty (Live At The Theatre Royal Drury Lane)
6. Boxers (Live At The Theatre Royal Drury Lane)
7. Jack The Ripper (Live At The Theatre Royal Drury Lane)
8. We'll Let You Know (Live At The Theatre Royal Drury Lane)
9. Whatever Happens I Love You (Live At The Theatre Royal Drury Lane)
10. Why Don't You Find Out For Yourself (Live At The Theatre Royal Drury Lane)
11. The More You Ignore Me, The Closer I Get (Live At The Theatre Royal Drury Lane)
12. National Front Disco (Live At The Theatre Royal Drury Lane)
13. Moon River (Live At The Theatre Royal Drury Lane)
14. Now My Heart Is Full (Live At The Theatre Royal Drury Lane)