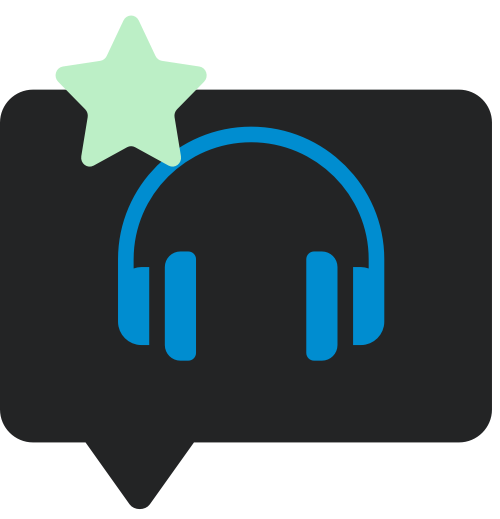 Reviews
Suede / Dog Man Star 2CD+DVD Deluxe Edition / Review

A pop masterpiece and a pop tragedy. Why Dog Man Star has a lot going for it and a lot to answer for…
Dog Man Star was the album that changed Suede. It broke Suede. It also made Suede. It proved to the world that they could push their art to a new level. If you could take any Suede album with you to your desert island, Dog Man Star would be the one.
It was released in October 1994 and artistically, the record cocked a snook at the notion of the 'difficult' second album. Anderson/Butler would never put a better collection of songs on a record. A widescreen evocation of a broken England, broken souls and broken dreams. Here was a band purposefully striding forward, shedding the indie-band Smiths influences, for a broader musical vision. Track one, Introducing the Band was a bold statement. A flag at the top of the mountain. We've reached the summit and this is what we are capable of. The album starts not with a song but a mission statement, a droning declaration of Dog Man Star themes and obsessions – suburbia, violence, sex, drugs, love and hope, all set within a world in the margins. Hollywood is another Dog Man Star preoccupation – in Heroine the narrator is aching for his 'Marilyn' and the swirling, brooding Daddy's Speeding is a hypnotic meditation on the death of James Dean.
The album takes us on a journey through many musical styles – the acoustic Hunky Dory pop of The Power, the glam strut of This Hollywood Life and the orchestral crescendo that is Still Life. Brett's voice is transformed into an instrument of depth and beauty, the thick tones resonating as never before, on The Wild Ones. The quality of the material never dips and the second half of the album hits the stratosphere with two incredible songs, The 2 of Us and The Asphalt World. The former, a heartbreaking piano-led tale of isolation and the later, a 9 minute guitar-driven Floydian epic on sexual jealousy. Both Anderson and Butler seemed to be operating at somewhere near their peak. Brett's lyrics owed a smaller debt to Morrissey this time around – less flowery, with a more direct approach deployed on songs like New Generation, while Butler's guitar was everywhere. Economic and sprawling. Delicate and aggressive.
Unfortunately, Suede ended up in the absurd situation where the very act of creating and recording their masterpiece, broke up the band. Guitarist and co-writer Bernard Butler was struggling. His relationship with his fellow band members was souring and in particular he was frustrated at having his songs produced by Ed Buller in a way that was not to his liking.  The author was losing control of his own compositions. Surely his co-writer Brett Anderson would side with his fellow songwriter? Apparently not. Artistically frustrated, Butler was also grieving over the recent death of his father. Brett has admitted that he didn't have the "emotional tools" to console Bernard over his loss. So words went unsaid, tensions built and resentments festered. So frustrated did Butler become that he gave the band an ultimatum. Either Buller leaves or I do. An analyst might conclude that by issuing this relatively drastic demand Bernard was looking for a way out, but regardless, the band refused to bow to this demand.
The rest, as they say, is history. Butler left, but not before recording guitar parts alone, to fulfill contractual obligations. A sorry and untimely end to the most fruitful and creative of songwriting partnerships. Butler's departure and the circumstances surrounding it would be something that Anderson would come to "massively regret".
We will never know the heights that Suede might have scaled with the Anderson/Butler partnership intact for a third album and beyond, but we can be thankful, at least, that the two men had written enough great songs to fill the album and sprinkle the singles with the usual generous amount of quality b-sides and extra tracks. Killing of a Flashboy ("think of the sea as you murder me") and Whipsnade stand out as highlights.
With the album finally completed (The Power has no Butler guitar on it at all) Suede were quick to regroup. They had to be. They had singles to release, videos to make, an album to promote, a tour to organise and most importantly they needed to find a new guitarist. 17-year-old Richard Oakes was hired and he would mime to Butler guitar parts in the videos and replicate the same guitar parts on stage for the impending tour.
Suede's fans' reaction can be measured in the chart placings of the singles. The Orwellian blast that is We Are The Pigs, stalled at no.18, much lower than the no.3 peak of the non-album single Stay Together from seven months earlier. The Wild Ones – almost universally acknowledged to be Suede's best single – could do no better, and again peaked at no.18. The final single New Generation (promoted as a double-a side with new Anderson/Oakes composition Together) failed to break into the top 20 at all. It is fair to say that there was a feeling of confusion and bewilderment at this time. Are the band splitting up? Will there be another album? Who is this Oakes fella?
It's a pop tragedy that the co-creators of this truly superb album could not promote, tour and enjoy it together as part of the same band. At the same time one has to admire the steely resolve of Brett Anderson. Rather than just let the band fall apart, and call it a day, he, along with Mat Osman and Simon Gilbert found a new guitarist and just got on with what needed to be done. Brett would be rewarded for his dogged determination to continue without Butler, when only two  years later the next album, Coming Up, would be the big commercial success that Dog Man Star deserved to be.
Edsel Records have reissued the Dog Man Star album in the same deluxe format as the self-titled debut. It comes as a three disc set with two CDs and a DVD.
Once the album proper concludes on CD 1, there are five 4-track demo recordings. For some reason the very original, very silly, names given to these demos by the band have been maintained with the actual track they refer to in brackets afterwards. So we get Squidgy Bun (Introducing the Band), Ken (The Wild Ones) and Banana Youth (The Power) amongst a few others. I'm not sure how important it is that we know that The Wild Ones was once called Ken, but that's just me. As usual with demos, it's really interesting listening to them a couple of times, but once your curiosity is sated, they don't really reward repeated listening.
CD 2 provides us with the b-sides and extra tracks from this period including all three tracks from the Stay Together single. Stay Together itself appears only in it's long version but for some reason the last minute of piano tinkling and windy atmosphere are missing. A little bit naughty for a deluxe archive release to snip the end off a song. The original CD single remains the only place to get the full unedited version on CD.
Another point to note with this release is that it doesn't contain ALL the b-sides to the Dog Man Star singles. This is because a decision seems to have been made to keep this Dog Man Star Deluxe Edition a strictly Anderson/Butler affair, and CD 1 of the New Generation single contained two Anderson/Oakes compositions, namely Together and Bentswood Boys. These songs get time-shifted slightly and appear on the forthcoming Coming Up Deluxe Edition. The same consideration denies us the videos to all the Dog Man Star singles because Oakes features heavily in them. This is more annoying because they do not appear elsewhere within the reissues. Maybe a DVD 'easter egg' could have allowed us to access these videos, while official track listings kept their presence hidden?
A real treat for fans is that CD 2 also contains the original unedited versions of The Asphalt World and The Wild Ones. It's not clear if anybody seriously considered releasing these longer versions (unlikely) but they do make for fascinating listening. The Wild Ones has a three minute instrumental coda and The Asphalt World is a couple of minutes longer than the album version (mainly due to an extended middle section) but the mix is also significantly different with Brett's vocals much higher and the organ is hardly audible.
The DVD is packed full of interesting content. The Dog Man Star tour films are included in their entirety, going some way to make up for the lack of promo videos. Live at the Casino De Paris in Nov '93 is reasonable amateur footage of the band playing a set which includes We Are The Pigs and New Generation long before they had been recorded. A further live spot in the FNAC store in Paris has an acoustic rendition of Still Life amongst other tracks. As with the first album's deluxe edition, this DVD contains a 'bonus feature' of Brett and Bernard discussing all aspects of the album. Fascinating again, although talk of the acrimonious departure of Butler is notable by it's absence (perhaps understandably).
A highly recommended album for all rock/pop fans, with this new deluxe edition Dog Man Star just got even better.
Dog Man Star 2CD+DVD Deluxe Edition is out now on Edsel Records