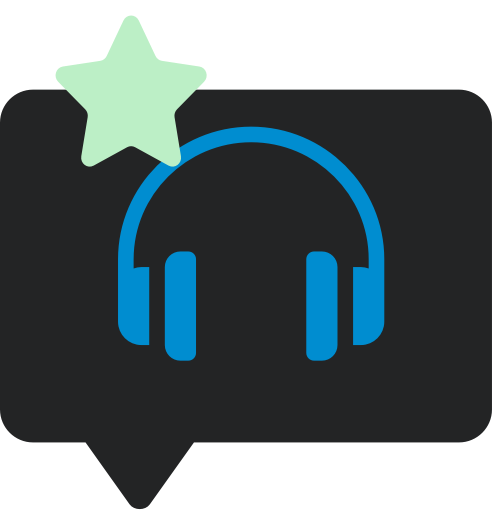 Reviews
The Christians 25th Anniversary 2CD Deluxe Edition / Review
It is 25 years since Liverpool-based band The Christians released their self-titled debut album.
The album was a big success in the UK spawning five top 40 hit singles – with a sixth non-album single – a cover of The Isley Brothers classic Harvest For The World – becoming the band's biggest hit, peaking at number eight in the UK charts in October 1988. That release marked the end of almost two years of singles, promotion and touring.

Cherry Red Records release a Deluxe Edition of The Christians today with a bonus disc of original material, largely extra tracks and B-sides from the many singles.
The band were formed in 1985 and made up of three brothers Garry (frontman/vocals), Roger (keyboards/vocals) and Russell Christian (sax/vocals), with Henry Priestman (keyboards/vocals), Paul Barlow (drums), Mike Bulger (guitar/vocals) and Terry Jones (bass) completing a seven-piece line-up. Roger actually left the band in 1987 because he was reluctant to tour and tragically died of a brain tumour in 1998.
The album stands up well after all these years, with the soulful voice of Garry Christian still a big draw. With so many chart singles, to some extent it can't help but sound like a greatest hits record (not exactly a bad thing) and it is certainly the defining record for the band. Laurie Latham does a superb job on production (he produced Paul Young's first two records), and while there is no getting away from the fact that the album was recorded in 1987 (drums and keyboards in particular…) there is a personality and soulfulness in the performances, and grittiness in the subject matter of the songs, that stop the record from sounding too lightweight and generic.
Although the original album was only nine tracks on vinyl, the CD contained three bonus tracks in the form of Forgotten Town (12″ Dub Version), When The Finger Points (12″ Remix) and Why Waltz (Forgotten Town B-side). This reissue maintains the original CD track listing on disc one (total running time is 57 minutes).
Disc two offers a hefty eighteen bonus tracks, which cover all the B-sides and bonus songs from the singles plus Harvest For The World in single and remixed form. Unfortunately this reissue stops a little short of being totally comprehensive. You would expect at least all the standard 12-inch remixes of the various singles, but second single Hooverville (And They Promised Us The World) had a 5:54 remix (by Pete Hammond) on some formats, which is absent here. Also, although we get the rather ambient "TR 808 Mix" of Ideal World on disc two, neither the seven-inch remix version or the standard 12-inch remix (both done by Robin Millar) are included.
On the positive side, two remixes of Forgotten Town appear, taken from the US 12-inch – "Midtown Mix" and "Uptown Mix". They are quite similar though, which makes you wonder if one version should have been axed to make room for other content. Incidentally, the same US 12-inch contained two further mixes of Forgotten Town – "downtown dub" and "subway dubappella" neither of which have seen a CD release. When The Finger Points also had a few remixes (a "dub" mix and a "club version") which possibly could have squeezed their way onto this track listing.
To be fair, with 'only' two CDs, I guess the label had to make a decision about whether to concentrate on actual bonus songs from singles or remixes from CD-singles and 12-inch formats. They have obviously decided on the former, but even then there are still a couple of noteworthy omissions. The Hooverville single came out as a four-track cassette which included an early/alternative version of Born Again (this would later become the fifth single) and another track Drip Drop – (the Lieber & Soller song) recorded acapella "in torrential rain, Liverpool, May 1987" (the rain is very evident). Both of these tracks deserved a place on this deluxe version of The Christians.
Despite the wasted space at the end of disc one and some inconsistency with selections, this is still a release that comes recommended. The second disc – being full of mainly B-sides – finds The Christians in very relaxed, laid-back mood and these songs are generally charming. Infuriatingly, the booklet does not give us any annotation about the bonus material, so unless you have all the original vinyl, you are unlikely to know when and where the tracks were released (we have done the work for you – see below).
The main attraction is still the album itself and it is good to see it back in print with this very good, (but not outstanding) reissue from Cherry Red.
• UK Order: The Christians: Deluxe Edition
Full tracklisting and annotation below:

Disc One – Album
1. Forgotten Town
2. When The Fingers Point
3. Born Again
4. Ideal World
5. Save A Soul In Every Town
6. … And That's Why
7. Hooverville
8. One In A Million
9. Sad Songs
10. Forgotten Town (12″ Dub Version)
11. When The Fingers Point (12″ Remix)
12. Why Waltz
Disc Two – bonus tracks
1. Man Oh Man (from Forgotten Town single)
2. Look Around (from Forgotten Town single)
3. No Reason (from Hooverville single)
4. The Losing Game (from Hooverville single)
5. Rebecca (from When The Finger Points single)
6. Every Town Waltz (from When The Finger Points single)
7. Throw A Farewell Kiss (from When The Finger Points single)
8. Say It Isn't So (Part One) (from Ideal World single)
9. Rocking Chair Blues (from Ideal World single)
10. Ideal World (Tr 808 Mix) (from Ideal World single – CD and ten-inch)
11. Forgotten Town (Midtown Mix) (from US Forgotten Town 12-inch single)
12. Forgotten Town (Uptown Mix) (from US Forgotten Town 12-inch single)
13. A Lovers' Question (from Born Again single)
14. Undecided (A Cappella) (from Born Again single)
15. Harvest For The World (non-album single)
16. Harvest For The World (Remix)
17. Small Axe (from Harvest For The World Single)
18. Heading For A Hard Time (from Forgotten Town UK 12-inch)