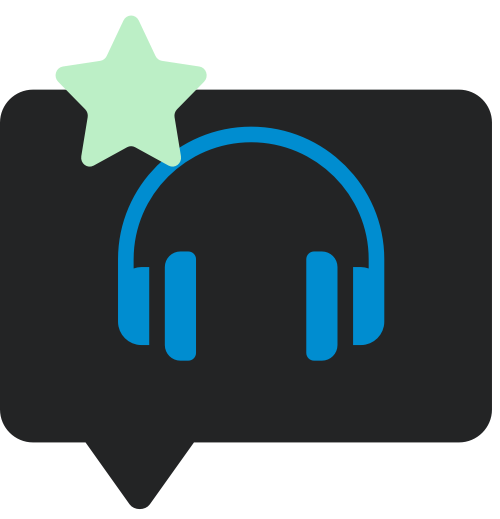 Reviews
The Old Grey Whistle Test LIVE / 3CD
Have you ever been caught out buying a budget greatest hits CD from a discount bookstore, or a petrol station, only to find your James Brown 'best-of' is actually an inferior live recording of a forgotten about gig?
It can happen to us all, even if normally, you only get your fingers burnt once.

The Old Grey Whistle Test – the famous and influential BBC TV live music show from the 1970s – has, in the past, been guilty of the reverse of the above, by putting what has now become it's valuable brand name, to compilation albums that most people would assume contained live performances from the shows, but in actual fact largely featured the familiar studio versions of the songs on the track listing. These compilations were in effect nothing more than 'best of the 70s'-type packages with TOGWT branding. Pretty disappointing.
This situation has finally be rectified with the release of The Old Grey Whistle Test Live, a three-disc compilation from Rhino that contains ONLY archive live performances from the show (well, almost – disc three actually features songs from the 40th Anniversary live sessions recorded last year for BBC radio).
The selection is diverse, reflecting the breadth of artists that featured on the show. Disc one highlights include Elton John's Tiny Dancer from 1971, Daryl Hall & John Oates' She's Gone (1976) and a sublime Help Me Make It Through The Night from Kris Kristofferson and Rita Coolidge (1973). Only on an OGWT compilation would you get Graham Nash singing Another Sleep Song and Tom Waits doing Burma Shave with Lindisfarne performing Meet Me On The Corner in between. And it is no surprise to find Bill Withers legendary performance of Ain't No Sunshine on here – it brings the first CD to a close
Lynyrd Skynyrd, Captain Beefheart, The Ramones and Blondie mix it up with The Waterboys and Television on the second disc of live tracks. The running order works well, wisely avoiding a strictly chronological sequence, even if most of the more punk/new wave tracks do appear on the second CD.
The contemporary live performances from last year (on disc three) lack the nostalgia factor of what has come before, but still contain some great artists performing interesting selections. Thin Lizzy's Jailbreak still sounds powerful even without the much missed Phil Lynott, and Nils Logren tackles Neil Young's ode to his Buick – Long May You Run – with aplomb. Julian Lennon echoes his father's famous 1975 performance for the show by covering Stand By Me and Joan Armatrading's Empty Highway is spine tinglingly good.
The compilation lacks some superstars who performed on the show – Springsteen, Bob Marley, Roxy Music, U2, Bowie and the like – and there are a few questionable selections such as a rather flat 1986 performance of Luka from Suzanne Vega, but other volumes are sure to follow and in the end this compilation comes highly recommended for finally celebrating what The Old Grey Whistle Test was all about – live music.
ORDER HERE
 (UK)
Full track listing below:

Disc: 1 (All live performances from TOGWT)
1. Tom Petty & The Heartbreakers – American Girl
2. Elton John – Tiny Dancer
3. Daryl Hall & John Oates – Shes Gone
4. Van Morrison – Into The Mystic
5. Gary US Bonds – This Little Girl
6. Kris Kristofferson & Rita Coolidge – Help Me Make It Through The Night
7. Graham Nash – Another Sleep
8. David Gates & Bread – Baby Im A Want You
9. Suzanne Vega – Luka
10. Lindisfarne – Meet Me On The Corner
11. Tom Waits – Burma Shave
12. Poco – Just You & Me
13. Humble Pie – Black Coffee
14. Brinsley Schwarz – Hooked On Love
15. George Benson – Breezin'
16. Bill Withers – Ain't No Sunshine
Disc: 2 (All live performances from TOGWT)
1. Lynyrd Skynyrd – Sweet Home Alabama
2. Argent – God Gave Rock And Roll To Us
3. The Doobie Brothers Rockin' Down The Highway
4. Rory Gallagher – Bullfrog Blues
5. Captain Beefheart – Upon The My O My
6. Sensational Alex Harvey Band – Delilah
7. The Waterboys – This Is The Sea
8. The Ramones – Medley (Don't Come Close/She's The One/Go Mental)
9. The Cult Love Removal Machine
10. The Undertones Jimmy Jimmy
11. Aztec Camera – Walk Out To Winter
12. Tubeway Army – Are Friends Electric ?
13. Television – Fox Hole
14. Blondie – Heart Of Glass
15. Nine below Zero – Stone Fox Chase (Theme From The OGWT)
Disc: 3 (2011 40th Anniversary BBC Radio 2 Sessions)
1. Paul Weller – English Rose
2. Thin Lizzy Jailbreak
3. Ian Anderson – Mother Goose
4. Loudon Wainwright – Swimming Song
5. Gordon Giltrap – Heartsong
6. Gregg Allman – I Cant Be Satisfied
7. Nil Lofgren – Long May You Run
8. Julian Lennon – Stand By Me
9. Joan Armatrading – Empty Highway
10. Judy Tzuke – Stay With Me 'Till Dawn
11. Kiki Dee – Running Up That Hill
12. Nick Lowe – Sensitive Man
13. Steve Harley – Friend For life
14. Ralph McTell – Zimmerman Blues
15. Thomas Dolby – I Scare Myself
16. Chuck Prophet – Summertime Thing
17. Gang Of Four – Not Great men
18. Billy Bragg – A13
19. John Otway Cor Baby (That's Really Free)
20. Yusaf/Cat Stevens – Trouble