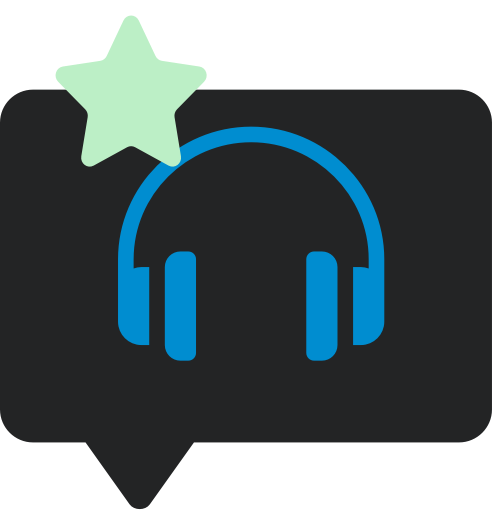 Reviews
ZTT and The Art of the 12inch, Volume Two / Review
Can any record label really lay claim to having mastered the "Art Of The 12inch" more than ZTT (Zang Tuum Tumb). It seems rather unlikely. Founded in 1983 by Producer Trevor Horn, his wife Jill Sinclair and music journalist Paul Morley, ZTT's roster in the 1980s would include Frankie Goes To Hollywood, The Art of Noise and Propaganda and no other label during that period focused quite so much attention on the 45rpm 12″ single.

The 12″ vinyl record was always an intriguing object, especially to the teenage record-buyer in the early to mid-eighties. It contained a song you had heard on the radio, in some mysterious, extended form. There was no way of knowing what you were getting. No YouTube, no MP3s, or file sharing and the like. If you were lucky, a mate would tape it for you, onto a TDK C90 cassette – a chrome SA90, if he was feeling generous. If not, you'd buy the record 'blind', in good faith, the bus ride home full of anticipation.
The version of the song on the 12″ might be dubbed, simply, "Extended Mix", maybe it was a "Night Version" (early Duran Duran) or it might even have a descriptive subtitle such as "The Full Horror" (the Julian Mendelsohn remix of the Pet Shop Boys' Suburbia). Often they ran to around six or seven minutes. Anything under six, and your heart would sink. Over eight – heaven. If you were lucky, the label on the record would indicate the running time, if not you'd take your chances. Sometimes the scoundrels at the record company would simply shove the 7″ version onto 12″ vinyl (Wake Me Up Before You Go Go by Wham!). Bah Humbug!
The later is not something that ZTT would have dreamt of doing, although they had other tricks up their sleeves. 12″ Vinyl was their primary canvas – standard black, sometimes picture discs, but this was something of an open relationship. They played around with other formats for single releases, had regular liaisons with cassettes and flirted with CDs from '86 onwards. Each was given special treatment. Producer Trevor Horn would obsessively put in the hours while working on singles such as Frankie Goes To Hollywood's Two Tribes, to create the versions known as Carnage and Annihilation for separate 12″ vinyl releases. Then he'd pull them apart again, fuse them together and create something unique for a cassette single, in this case a 15 minute Keep The Peace mix (featured on The Art Of The 12″, Volume Two). Cassette fans could boast that they had the LONGEST mix. 12″ owners of Carnage would be content in owning the BEST mix. Hibakusha (another variation), the RAREST.
Everyone was happy. But it sucked you in. Students of ZTT can be driven mad trying to make sense of the so-called Incidental or Action Series (tags given to certain releases), catalogue numbers and dead wax etchings. Paul Morley (who dealt with words, image and presentation at ZTT) would lay false trails and often subvert logic, confounding and confusing the fans.
Some charged ZTT with cynical marketing, the only 'art' in evidence being the art of keeping a hit record high in the top 40, to increase sales and profits. The flaw in this argument is that it could only really apply to Frankie Goes To Hollywood with their extended excursions at the top of the chart. Propaganda and The Art of Noise were not really mainstream, big selling acts but they were not denied the same plethora of releases – multiple 12″ vinyl, cassette singles, picture discs, shaped picture discs, each offering something unique.
All this remixing work for individual singles, particularly in the golden era of 1983-88, has created an archive full of officially released extensions, that are slowly seeping back into print via remastered deluxe edition CDs of albums and occasional box sets, or special compilations. But in that same archive sit remixes that could have been. Completed mixes waiting in the wings that were never to walk out into the spotlight, maybe pulled due to a disappointing chart performance, replaced by something considered superior, or simply forgotten about.
This brings us nicely to the new compilation, The Art Of The 12″, Volume Two, which contains both period remixes new to CD, as well as completely unreleased versions of tracks that have sat in the archive for over 25 years. Unlike the first volume, released almost exactly 12 months ago, this compilation has expanded its remit beyond the boundaries of artists that were signed to the ZTT label. It includes tracks by performers such as Paul McCartney, Godley & Creme, and Orchestral Maneouvres in the Dark. These tracks earn their place in the line-up thanks to a connection to ZTT personnel. McCartney's Spies Like Us was remixed by The Art of Noise, for example, while Scritti Politti's Absolute is reworked by Gary Langan (a member of The Art of Noise).
[nggallery id=54]
The fact that there is enough quality left in the archive to fill another two CDs is testament to ZTT's policy (under the curatorship of Ian Peel) of spreading the goodies thinly, but evenly, over the past few years.
For example Frankie Goes To Hollywood – inevitably – are the headline act once more, and The Art of the 12″, Volume Two includes a superb unreleased remix of War, subtitled Coming Out Of Hiding, that really should have been on the deluxe edition of Welcome To The Pleasuredome back in 2010, ahead of bonus tracks like the rather dubious Watusi Love Juicy. However, excluding it then, strengthens this compilation today. (To ZTT's credit, there is no pretence in the sleeve notes that this remix was 'recently discovered'). The anniversary edition of Frankie's debut also included Relax (greatest bits) the unique 16 minute remix, only ever issued on cassette single, but it could not find a place for Keep The Peace the Two Tribes cassette counterpart. The Art of the 12″, Volume Two does the honours again with 9 weeks of chart-topping supremacy from 1984, compressed skilfully in a quarter of an hour.
Likewise, if you thought the seemingly comprehensive, three-disc anthology Laughter, Tears and Rage by Act (released in 2004) left the cupboard bare, then think again, since an unreleased 12″ version of Chance (the Whammy Mix) sees its debut here.
The inclusion of non-ZTT artists actually enhances the 'playability' of this compilation. It feels good to momentarily step off the familiar merry-go-round of Propaganda/The Art of Noise/Frankie and the like, and enjoy reasonably well-known '80s tracks in unfamiliar guises. A Beatle on a ZTT compilation? Go on then! McCartney's last US top 10 single no less, and the version of Spies Like Us included here, gets a special feature on superdeluxeedition.com in a week's time.
Cry (Extended Remix) by Godley & Creme is new to CD and sounds simply gorgeous, and you are also no longer obliged to own a turntable to enjoy OMD's Julia's Song (Extended Version) which finds a home between Instinct and The Art of Noise on disc one.
There is so much more to enjoy, including Propaganda, some surprisingly sympathetic remixes of Moments in Love by 808State, and plenty of short interludes to keep things interesting. And did I mention a previously unreleased remix of Relax?
Art of the 12″, Volume Two maintains the quality of the first compilation, while offering a broader listening experience. ZTT obsessives will enjoy a few surprises and can tick some tracks off their wish lists (although they will not want to throw the lists away just yet…). This remix compilation doesn't ask to see your credentials to gain access to it's treasures – you can be born in 1995 and should enjoy it immensely. But for those who were there the first time around (you know who you are) there is something rather magical about it.
A priceless diversion back to the days when having a comic actor imitating the US president on a remix was considered a rather good idea – and it worked. Back to the days when buying a record meant an early trip into town on the day of release, only to be told by the tardy assistant at your local store, that they "haven't put them out yet". Back to the days when you still believed 'rock star' was a viable career option.
That this 2CD set can be bought for as little as £7.99 is incredible. It should be much more. For many this mix of music and memories will be priceless. An essential document of '80s musical (re)invention, The Art Of The 12″, Volume Two is not to be missed.
We have 10 copies to give away in our exclusive competition. Click here for details.