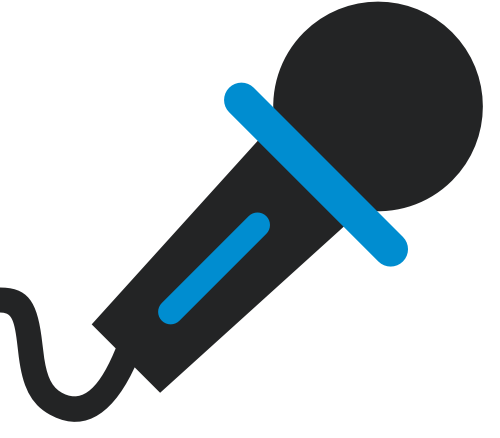 Interview
Dr. Robert talks "Feels Like A New Morning" and The Blow Monkeys
The Blow Monkeys' new album Feels Like A New Morning has been getting rave reviews since it's release just over a month ago. A second single from the album is released next week (digitally) which includes a new radio edit of the title track, as well as a previously unreleased demo and a remix.
We recently caught up with frontman Dr. Robert to talk about the new record: "I feel like I'm only beginning to get the hang of it", he tells Paul Sinclair.
---
SuperDeluxeEdition: Tell us about the new album, Feels Like A New Morning?
Dr. Robert: In terms of recording we did it all in eight days. Four days recording and four days mixing in a studio in North Wales called Bathesda.
SDE: Why did you choose to record there?
DR: A mate of mine owns a studio there, and I've done a couple of records there before – a solo album called Bathesda and another one called Birds Gotta Fly. It's an old converted quarry mill up there. We didn't have a big budget – we had enough to do it in eight days, so it made sense to go up there. It's right on the tip of North Wales near Anglesey, it's really part, up there. So we drove over all the way from Spain, but the boys all live in London; the drummer's Welsh, he wanted to go back home! It's not a flash studio, but it has a kind of magical vibe to it – a lot of the welsh bands have worked there, you know the Gorky's [Gorky's Zygotic Mynic], the Super Furrys [Super Furry Animals]. And basically they were just songs I'd been working on the six months previous to that, in my little home studio. But it's the third album we've done since getting back together, and I wanted to just carry on, because that was the whole idea when we got back together, to make new music. I think this is the best of the three we've made since then because sometimes it takes a while to get back into your stride. I like the other albums we made, but I think this one's better.

SDE: Some of the tracks on the album, particularly Oh My and the title track have a sense of life re-evaluation. Given your recent health scare [Robert had a heart scare in 2011], how much did that affect you and feed into the writing?
DR: Some of the tracks were written after that and some before, but I think you can pick up on that vibe…. [pause] you know… put it this way, it's probably the first album – I know it is the first album – that I've done when I've been totally sober. Not that I was a heavy drinker or drugger, but definitely doing stuff when your not even having anything, and everyone around you is partying, it puts you in a different place. So my concentration levels were higher, I was really focused on it. And because of the time limits and everything, I really had to be. There was a positivity in some of the grooves and some of the vibes of the songs that I wanted to get across, and not be so singer-songwriter-y. I didn't put much acoustic guitar on it – deliberately – to get away from the singer-songwriter, inward looking thing that I'd gotten into, which is more my solo thing, whereas this is more playing to the strength of the band.
SDE: It still sounds quite personal in places…
DR: It's always going to be like that. I'm not really a storyteller. But it's not always me I'm singing about either. People get that wrong. I learnt very early on, especially when you're performing songs live, in any given situation, the only way to connect with it and make a convincing performance, is to have the song rooted in some personal experience. That's the way I work.
SDE: How much did doing the reissues of your first two albums impact or influence the new record?
DR: I guess in a way… I really hadn't listened to Limping For A Generation especially for 25 years, and I wasn't looking forward to listening to it, because I had a complex pretty quickly after we did it about my singing on it. I didn't like it. I thought it was forced; I hadn't found my voice. But then going back and listening to it, I really quite liked it and I thought one thing I liked about it was that I hadn't really understood what I was singing about half of the time, but I hadn't tried to edit it. So it put me in mind of that again, you know, don't edit yourself. You don't always have to package it, finish it and put it out. Usually it's always the first thought, the first draft that's the best. Go with it; have the courage to go with that. So it put me back in mind with that.
SDE: Back in the eighties you had a period where you were having hit singles, and sold a fair amount of albums. These days, you know you're not going to get played on [BBC] Radio One and reach the same size of audience. How much does that affect your approach to the writing? Does it give your more freedom, or have you always felt fairly free to write whatever you want?
DR: There was only one period, probably around the Grocer's Daughter album where once or twice I tried to write deliberately to get it on the radio and they never worked. They were the worst songs, you know? Probably Don't Be Scared Of Me and Some Kind Of Wonderful. There was a film [directed by John Hughes] – I would never have called a song that, and it never ended up on that bloody film; it was a crap song an' all. So I've learnt, don't ever do that. The motivation to write has never really changed, it's always been [the case] that I get the jitters after a few months if I haven't [written something]. It's pretty much the only thing I'm any good at, and I don't really want to analyse it beyond that, because luckily I've never suffered from writer's block in that way. I know it's not going to get on Radio One playlists….
SDE: But do you miss that? Rightly or wrongly, in the 'old days' especially, there was a certain validation in having a hit record. Do you miss that element of it, because Cover Me and Icarus In Flames from the new record sound like 'hits', but the reality is the best you can probably hope for is some decent play from BBC Radio Two. Does that frustrate you?
DR: I'd love it to [be a hit]. The only thing that has changed now is that Radio Two is massive. It used to be that you had no chance on Radio Two and it was all about Radio One, so there is a chance on Radio Two, and put it this way: I'm still very ambitious for the music when I write it. I don't think I'm writing for a tiny ghetto of people who are into us, and I'm always hopeful we can break out of that again, and I think this is the best chance we've had of doing that for some time. So I'm working on that and I don't just want to stop with one single. So I think Cover Me and the title track as well are two that could translate and get out there. Even Chained, which has a kind of Bacharach-ish vibe to it. The trouble is with a band like us is that often you're battling your own history. We have that history, and that's why it's taken three albums, I think, to start breaking it down again.
SDE: The credits on Feels Like A New Morning read "Produced by Spill Factor" – is that you?
DR: [laughs] Yeah, it's [an anagram for] Phil Spector. I did an album years ago, a covers album I did called Other Folk, where we were all set up in a room, and it [the sound] was so bad we turned all the mics off the drum kit, and recorded it live and everything spilled into everything. We found out that when we turned the mics off, it suddenly sounded great, so the drums were coming down the vocal mic. So that was where the 'Spill Factor' came from. It suddenly sounded like Sun Records or something…
SDE: In light of Magaret Thatcher's recent passing, how do you look back on the She Was Only A Grocer's Daughter album? In a way it was an incredible achievement because it was a big pop record which was overtly political in terms of its lyrics – and it's hard to see any mainstream band doing something like that now – but do you still hold firm with your attitudes and your writing in those days? Are you still the angry young man that wrote those songs?
DR: No. You'd be crazy if you don't learn anything in life, if you're still the same person you were 25 years ago. But I'm still proud of it. There were some great records that came out at that time. Shipbuilding is one of my favourite all time songs, Ghost Town, A Town Called Malice… some really great records came out, and that album was just part of that. At the time I was living in Brixton [South London], I had family who were directly affected by what was going on, from mining communities up in Scotland. It wasn't just her, it was the philosophy behind what she was doing that was so destructive, so to not write about it was not an option. And it wasn't like it was Marx set to soul music, a lot of it was emotive stuff, you know? It wasn't particularly even that clever lyrically, it was just emotive. So I always thought that was fair game; it might have held us back in some ways at the time, I don't know.
SDE:  Did the record company have any issues, with how political it was?
DR: No I don't think so. I think they were keen at one point – in my younger days –  to put me in a more pop star-ish thing than I was ready to go to, and those records put them right [laughs]. Although we were on tour and sleeves would turn up that had been done and I had no say in them, and it was me on the front cover all touched up, so I think at the time people might have been thinking they were buying an A-ha record or something [laughs].
SDE:  It looks like that album will be reissued at some point soon?
DR: I think Cherry Red are looking at doing them all, which is nice. I've got plenty of other stuff from that period which is not on it, and they have disappeared off the scene for 25 years, a lot of those records. And it's nice to have them out there, at least.
SDE: One of the things about that period were all of the remixes. For example Celebrate (The Day After You) – there were so many versions. Presumably they will all get collected for the reissue?
DR: Probably, but I don't have a clue about them..
SDE: So you don't have a library at home with all the various twelve-inch records and CD singles?
DR: I've got vinyl. There's a couple of rare ones with a really good sleeve of Thatcher. There's a ten-inch, I've got that. But I've got no idea how many mixes were done. At that time it was just [a case of] farm it out and do a million mixes. Some of them were appalling. I liked [Paul] Weller's mix of it [Celebrate (The Day After You)] because it took the song completely out of it and made it into another one, so that was quite nice. So that side of it, I'm sure somebody somewhere will collate all that stuff, but I've got other stuff.
SDE: What's the difference between you working with The Blow Monkeys, with the rest of the guys, and working with some other musicians and doing a solo album? Is it one of those things were it's just greater than the sum of its parts?
DR: It is. For instance one of my favourite tracks on it [the new album] is called In No Time At All, and there is something in the jazz vibe. It's not cod-jazz, it's proper jazz because Tony our drummer, he grew up as part of the Welsh Youth Jazz Orchestra, and that's his roots, and when we all get together there is something that you can't really nail, but I've never had [it] with anyone else. Because people always assume that the band is just me, but it isn't. They don't speak. I wish somebody would talk to them, no one ever interviews them, or if they do they don't wanna talk. It's because they're The Blow Monkeys, we feel like a band. Everyone ups their game, and we achieve something we never thought we were capable of. Apart from the drummer, none of us are particularly great musicians, but I think this is the best they've ever played – it's quite an achievement after 30 years.
SDE: The new album comes with a bonus CD of acoustic Blow Monkeys hits played by yourself, acoustically. These were previously available via your website. Whose decision was it to put this music with the new album and why did you decide to record those tracks in this way in the first place?
DR: I had been doing gigs where I'd been playing them, so I thought I'd record them and I knew somewhere along the line it would make a good addition [to something]. And I had an album I did called Flutes and Bones that I only put out on the website, and it was initially going to be with that. I actually recorded it about three years ago now, so you know, no great master plan, it was just there and it felt like the right thing to do.
SDE: You live in Spain – why did you choose to leave Britain, were you fed up with the UK?
DR: No not really. It's partly to do with the fact that I've always been a bit nomadic. My wife is more like that than me and we had two young children at the time, who I wanted to give something different to, to give another culture to. And I love that part of southern Spain, near Granada where we live. The only way we could really afford to do it was to buy a piece of land and build a house, which is what we did. So we've done that and by the time we'd finished building it the kids had left home and they're now here living in London! So a lot of it is to do with [the fact that] it's not just about me, it's about my family. And I'll be really honest with you, I love the sun. Having lived in Australia for a few years as a teenager, I got addicted to that part of it. I was in Bognor of all places, doing a gig, about three weeks ago, and it was snowing, man. I wouldn't mind if you knew you were going to get a nice long summer, but you know… [laughs]. When you get older, one of the weird things that happens is that weather becomes more important.
SDE: Sony are bringing out a package which will include Blow Monkeys hits, plus some of your solo material and live material – what do you know about that?
DR: It's a big package. It's three CDs. It's going to be the best of the band, again, but I've helped to choose a few different ones for it; best of my solo stuff, and a live gig they found from the Hammersmith Palais in 1984, which is pre-Digging Your Scene, so pre-hits – Basically Limping [For A Generation]. It's coming out in July. I'm helping them with it now. There has been some shitty compilations over the years, so this is going to be quite nice. And there was a good chance to put some of my solo stuff out there, as well, the best of, because that hasn't really been well heard. [Since the interview Sony have officially announced this as Halfway To Heaven].
SDE: So with that, the new album and the reissues that will happen over the next few years, it seems like something of a Blow Monkeys revival. Is there any sense from your point of view that you didn't get the respect that you were due the first time around?
DR: No, we did really well, man. We did really well. When you think about the amount of records, and bands… we did okay. I don't care about the perception of our place in the history of the great rock and roll tapestry. You really just do have to live in the now, and that's all that matters. I'm keen to keep it going and I think the band are too, especially by putting out more new records and doing more gigs. And along the way reminding people about what we did in the past, but really to push on, because in a weird sort of way, I feel like I'm only beginning to get the hang of it – writing. I'm really enjoying writing at the moment, so I'm ready to go again. If we can find the audience, enough people who want to hear it, then that's the perfect relationship.
---
The Blow Monkeys will be touring the UK in 2013