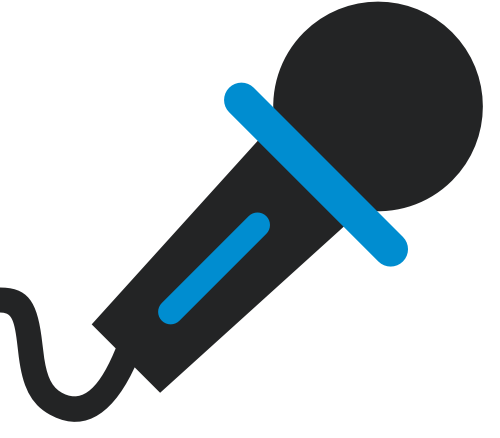 Interview
In Their Own Words: Tears For Fears on the story of The Seeds of Love
New interviews from SDE editor, Paul Sinclair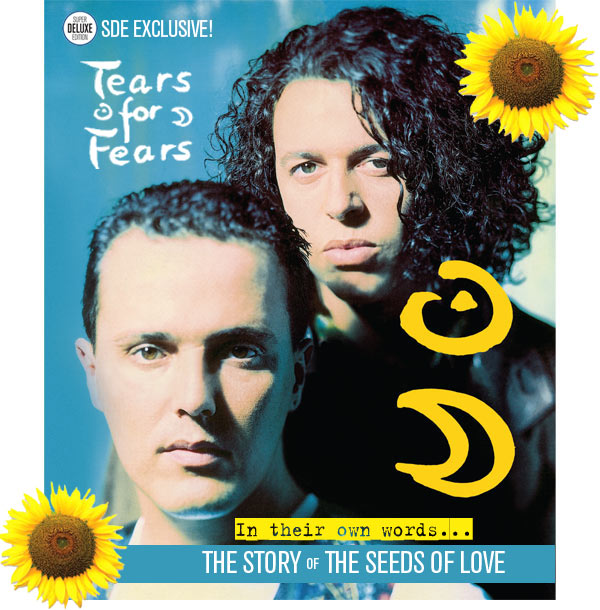 Finally out today is the reissue of Tears For Fears' 1989 album The Seeds of Love. Back in 2015, I had the pleasure and privilege of interviewing all the major players involved in the album and, from those conversations, built the 'story' of the album using only the words of the band, producers, co-writers and collaborators. This features in the booklet that comes with the 4CD+blu-ray super deluxe edition of The Seeds of Love, but below is an exclusive extract, giving you a flavour of quite how candid all the participants were and offering the most detailed picture to date of what when on behind the scenes and why the album took so long to make….


Sowing the seeds of The Seeds of Love
---
Roland Orzabal: In a sense, the germ of Seeds of Love was the moment in August 1985 when I heard Oleta Adams playing at the piano with a bass player and a drummer in Kansas. That really was the point at which I realised how sick I was of what we were doing. This was our second trip across America playing the same set with the Revox [tape machine] on stage and there was this woman I'd never heard of singing in a bar in a hotel – admittedly with her own select audience.
Curt Smith: We sat there and listened to her whole set and we thought 'why can't we get back to enjoying it that much?' because she obviously had a connection to what she was doing, which was more than the connection that we had to what we were doing at that time. This is talking about touring, not about making music. We didn't speak to her that night. We just remembered her name.
Oleta Adams: I knew they were there, but I was used to a lot of very well known artists coming in to listen, so my thing was not to bother them, just let them be. They'd like to be entertained, or rest or whatever, so I didn't bother to approach them. I was singing my heart out. John said 'Tears For Fears are here' and I thought 'That's nice. What's a British pop group going to do for me!' [laughs]. I received a phone call [two years later in autumn 1987] and Roland started telling me what he had experienced that evening. At that time they told me they had written a song called 'Woman in Chains' and they wanted me to bring that kind of feeling to the song. I thought 'Well, that's nice – that's really nice. Sure, why not…' and when I hung up I expected not to hear from them again…

Nicky Holland co-wrote five songs on The Seeds of Love
A new writing partnership with Nicky Holland
---
Roland: We certainly didn't have a clue when we first started. There was no master plan or else the whole album would've been much easier and quicker to complete.
Nicky Holland [pianist and songwriter]: The first thing I'd done with Roland, creatively, was a version of Robert Wyatt's 'Sea Song', which was the B-side for 'I Believe', and we did that in L.A. in the middle of the Songs From The Big Chair tour. We got to soundcheck one day and no one else was there. Roland just went up to the mic and sang, 'In my head there is a mirror…' He'd had some experience where he'd overheard people talking about him the night before. So he had four lines of lyrics and this melody, and I was sitting at the piano, and just started… we just started vamping and figuring things out. So it started like that.
Chris Hughes [producer of Songs From The Big Chair]: Ian Stanley had been Roland's compadre, if you will, when we were doing the Songs album. He was the guy Roland would turn to, to ask for extra chords or check on something, and Ian was quite supportive of that. I don't know quite where that relationship went wrong, but it did. And I just think Nicky turned up and she was fantastically helpful. Roland got a lot of confidence from her. They'd sit and jam, and she's a fantastic piano player, anyway. The two of them would just hang out and have writing sessions.
Curt: Roland first bought a flat in the West End somewhere before he moved up to Belsize Park, later. I remember it was a top floor flat and he bought this very expensive red grand piano – which I think he still has – that they had to crane into the building. It had to go in the window in the top floor. I think that's where the majority of the initial writing got done. I remember going to visit that apartment quite a few times with him and Nicky and sitting around this big red piano. But I was still living in Bath, so I'd come up to London to see how things were going.
Roland: I would walk across to Nicky's flat, which was a walk away from where we were living and we came up with 'Advice for the Young at Heart' – her chords. We thought, 'Wow, this is really good,' at least the original demo sounded very promising. It didn't sound like the way it ended up – it was a lot simpler. Curt came along and he would listen and was fairly excited by the new direction but I don't think the record company were

Clive Langer (right) and Alan Winstanley (left) at work in the 1980s
Aborted Langer and Winstanley sessions
---
Dave Bates [A&R man] : I think it was Roland who wanted to bring in Langer and Winstanley, although it could have been me because I'd worked with them on The Teardrop Explodes, and they did other things for me as well. Obviously, they were hugely successful.
Roland: We'd always been fans of Clive Langer from the Madness days and Robert Wyatt with 'Shipbuilding' as well as the Elvis Costello album, Punch the Clock.
Alan Winstanley [producer]: I remember saying about a high-hat pattern, 'maybe we could just double it up in the chorus', something that would have taken – if it was a real drummer playing it – one take, but because we were doing it all programmed on a Fairlight – it was not stuff that Clive and I were familiar with. You know, we never worked on any of that. We've always worked with real bands and then suddenly I'm saying to him, "Well, you can programme that high hat to double up on the choruses?" and it took like four hours! Clive and I were pulling our hair out.
Clive Langer [producer]: I was working with them for about two months or two and a half months or something and going to their houses and like listening to the same song over and over again and I think I pushed it into a more jazzy, freer space and they liked things a bit more structured where they know every note that's going on, whereas I'm a bit looser. So when we did our first rough mix, they baulked and then lost confidence in us.
Dave Bates: Roland decided it wasn't working. There just wasn't the spark and it was not the thing he was looking for.
Dave Bascombe [engineer & co-producer]: A lot of artists are pretty headstrong and know what they want, but they go off with producers because they think they want something else. In fact they find they don't really want that input – it's always a battle.
Curt: The problem when you're working with producers is that you may like every record they've made, but you don't know how much of that comes from the producer and how much comes from the artist. When you go into a studio with these people, you may love their work, but it doesn't mean it translates to working with you.

Producer Chris Hughes pictured in 2018
Chris Hughes: Should I Stay Or Should I Go?
---
Roland: After Langer and Winstanley, the move was to try and get the Big Chair team back in, Ian, Bascombe, Chris Hughes…
Dave Bates: Chris Hughes was brought back in and he ended up shaping a lot of the songs for The Seeds of Love album.
Curt: Chris came back partly due to record company pressure and our own comfort level with him, even though we were trying to get away from that! I was around quite a bit during this period. I'd rented a flat near Roland's house in Belsize Park, in England's Lane. I was there every day and at weekends I'd drive back to Bath. It was later on when I was going through a divorce that I was around less, but that was when we were working on our own in the Townhouse [studio].
Chris Hughes: I left after about 10 months or so. I came back [later] and heard other things and made comments and was involved in other bits and pieces. I think we hit a place of, not disagreement, but not working together well, where it was very productive.
Curt: Chris is Mr. Pragmatist. If you hear things differently, he's happy to step away from it. It's not an easy thing to do but he doesn't take it personally. We're still friends to this day. We managed to convince the record label that we didn't need a producer. And also we had Dave Bascombe, although not that he's a producer, as such, he does get a co-producer credit. He was the record company's ears, I think.
Dave Bascombe: I'd say my role was collaboration in trying to get where we're both trying to go rather than me trying to steer them somewhere that I thought it should go. Engineers are often credited as co-producers, especially if you put in the hours! I was never going to be saying, 'This isn't good enough,' that wasn't my role.
'Get Oleta' and Woman in Chains
---
Roland: We'd be trying to do guitar on 'Woman in Chains' and I don't even know why, because it was all there anyway, but Chris Hughes quoted some example from Fleetwood Mac or something, I don't know. I was getting very frustrated, he was getting very frustrated and I had to choose between hitting him over the head with my guitar or walking out, so I walked out. I said to Curt the next day I'm not working with him again. This would have been November 1987. By this time we knew it was a duet because I was singing the girlie parts. I said to Curt 'let's fly back to Kansas and meet Oleta' and we flew in November or December to Kansas, without a producer.
Curt: We both flew on Concorde, if I remember correctly, to New York and then took a plane to Kansas and went to see her. We invited her to come to England and sing on our record. I think if we hadn't gone to see her she wouldn't have thought it was real. I think maybe she thought that someone was playing a joke on her at that point.
Oleta Adams: They specifically came over to see me and they spent three or four days with me. During the daytime they'd come over to my house and we'd talk, sit at the piano and play songs for each other. They'd tell me how they got together. You know, I was aware of them because everybody had heard 'Shout' and 'Everybody Wants To Rule The World'. And when I had to play my gigs, they came to the gigs with me and sat there. I had already scheduled that next year – in 1988 – to go on a piano bar tour of Scandinavia. So I would spend six months touring, a month here, a month there – in Malmo, Stockholm, Oslo – to play piano bar. So before I went there I stopped off to do the recording at the top of the year [January] and recorded for one month with Tears For Fears.
Roland: So we got her in and we had Manu Katche on drums and Pino Palladino on bass and started playing live. That was really when the album kicked off, it was really getting Oleta involved. It's almost like every album needs a key person and one to unlock it. Maybe Ian Stanley did that in Big Chair, I don't know. It was incredible; those live sessions were magical.
Oleta: I was really happy for the chance to sing 'Woman in Chains', which used my upper register and I had to find a way to sing in that key, because I have a low voice. But at that time it was great to use a different part of my voice, as opposed to just the 'chest' voice – this took a little bit more finesse. It was a great experience and it was so completely different from 'Badman's Song' where I got to use the rhythm and blues and gospel portion of my voice. That was quite a thrill.
Dave Bascombe: That song was beautiful but it never had the bridge or middle eight so it was never a full song. We struggled over this thing and recorded it countless times. One of the first things I did when Chris had left and they were away was I went into the studio and did some edits on it. I chopped it down but it still wasn't a complete song. It took a few attempts of trying to do it with this big long middle section, which is really a jam, for Roland to realise you need the boring old middle eight. It is a good, old-fashioned structure at the end of the day. It was after another break when Roland came back and said, 'I've written this break,' and I thought it was fantastic. I think the key change maybe arrived at the same time and that's when we recorded it over and over again and that's the final version. What we were working on originally just wasn't right; the song wasn't complete.
Chris Hughes: Curt's a very competent bass player, but he was very happy to have Pino [Palladino] play on things. Curt was very aware of the fact that in terms of confidence, Roland was in the ascendency. He just was.
Roland: I can't even remember why we got Pino in. No, it wasn't a difficult conversation with Curt.
Curt: I love Pino's work. For those songs, he's probably better playing them. I mean, he wouldn't be better playing 'Sowing The Seeds of Love', he would make it too busy, but for the songs he played on then, I think he was the right kind of sound. But we used other guitar players as well and we used more than one drummer – I don't think we were tied to anything.
Writing and recording 'Swords and Knives'
---
Chris Hughes: There may have been some sessions with Dave Bascombe at Roland's house, where we worked on the rhythms on this track. Most of the rhythms on the album were worked out on Fairlight programming. The slickness and professionalism of Steely Dan was an influence on Seeds of Love, and Nicky is well versed in Steely Dan-ness. She understands the nature of jazz chords and that kind of thing. I think it evolved quite naturally in a way.
Nicky Holland: I had the piano part, and had recorded it. I'd been listening to the soundtrack for Diva. I grew up playing classical piano. I love Debussy, I love Satie and I had the piano part going. I'd also read, And I Don't Want to Live This Life, a book by Deborah Spungen, mother of Nancy Spungen, and was sort of haunted by it. I'd given it to Roland and said, 'read this, it's great.' And then I think we'd heard that the film was being made [Alex Cox's Sid and Nancy], and so we finished it for that. They didn't want it, but actually, it's fine by me. I thought it was really a soundtrack to her book.
Roland: Chris Hughes got Nicky Holland into the studio so we were working on Swords and Knives, which originally was much, much simpler. It didn't have that long Pink Floyd backwards guitar section in it. But the Nicky/Chris interface wasn't working at all. Nicky just follows her instincts and that's it. Chris is incredibly analytical and their two worlds did not meet, it was very difficult.
Dave Bascombe: I quite like it in a funny way. I like the instrumental section actually. I quite enjoyed the crazy process – the overdubs and all the stuff we put on it. It was cinematic and therefore the song wasn't as important, it was a piece of music more than a song.
---
Writing and recording 'Famous Last Words'
---
Roland: That piano intro is another Nicky thing, which is absolutely killer. I think she came up with that in her room or maybe that was another 'Big Chair' one.
Nicky Holland: It's a brilliant song, but it's quite hard to envisage it as a basic demo in an early writing stage, I suppose, because of the way the soundscapes on that particular track developed. There's a real stillness to it. And Roland was reading a book, and I can't remember what the title of it was…
Roland: The book was called 'The Fate of the Earth' back in the days when nuclear war was still a possibility and I quite liked the idea and emotion behind that song, what would you do if you knew you only had one night left and the world was going to end. 'Hand in hand we do or die, listening to the band that made us cry.' I like that song and we played that live quite a bit, even with the new band, it's fun.
Nicky Holland: We kept performing it into a cassette recorder until we got what we wanted. And even the strings and the sounds, we did those in my flat too. We had all that. We'd been listening to The Blue Nile's A Walk Across the Rooftops.
Roland: We approached Tom Waits to sing that verse. It would've worked brilliantly. But he said no. 'Tears For Fears? Fuck off!'
Chris Hughes: There's only one problem with that song and that is the vocal mix is too quiet; the vocal levels. I don't know why it ended up that quiet, but it is. The idea of having it gentle and in your ear is fine, but I think actually it's too quiet.
Dave Bascombe: Never even thought about that, Chris might be right there. There's too much reverb on the vocal at the end, but that was one that was formed when I arrived. I think the programmed drums were even done beforehand.
Why did the album take so long?
---
Curt: There was no one reason. It was a combination of us not really wanting to rush into it – it was kind of on and off in 1986 – and producer juggling. And then getting bogged down in the perfection side. Might it have gone quicker if I had been there more? I don't know, but it was just something I couldn't deal with at the time.
Dave Bascombe: There are a lot of reasons why it went on for so long but some of it was just thrashing away at songs. We lost a lot of direction on it arguably. We had all the musicians in and there was too much choice. It was so much more focused on Songs from the Big Chair, in terms of knowing where we were going. You need an image at the back of your head about roughly what you want it to sound like and I don't think we had that on Seeds of Love so much. I'd heard that the record company had said, 'Go away, take as long as you like, spend as much money as you like and make the perfect album' about Seeds of Love, which is not how you make a good album; the total opposite.
Curt: We were attempting to be too meticulous, I think. Plus going through a bunch of producers, trying to find our way, trying to do it on our own and then being too perfectionist about it – I would certainly say that's the case. When I listen to the album, some parts I love and some parts I think 'that's  just too perfect. I want some rough edges.'
Dave Bascombe: I think there was a reluctance to finish the album, that's really why it took so long. To be deep about it, when you're working on it, it's yours and you can fiddle about with it, once it's out, it's out and you can't change anything and the public has got hold of it. I think that was a big part of it. I do remember we'd go back to Roland's place and spend day after day, 'What are we going to do today?' 'Let's edit the hi-hat,' and we'd do it for days but we were having a nice life. It sounds absolutely ludicrous and it's not the way to make a record these days, but we were doing an eight-hour day, going out to have a nice meal in the evening and if you can do it, why not?
Curt: When you finish and release a record you've got to get back into the grind again, which we were hating. The Songs From The Big Chair tour was just arduous, very hard work. So I don't think there was necessarily a rush on our part to get back into that. But at some point the record company and us had to say 'we're done'.
Curt and Roland's relationship
---
Dave Bascombe: Curt was rarely there, but when he was his contribution was really good. I know Curt was concerned that there weren't enough tracks for him to sing. He tried to persuade me a couple of times, he wanted 'Advice for the Young at Heart' further up the front of the album, partly because they were a duo and the perception was going to be that he wasn't on it much.
Roland: Early 1988 was when Curt was splitting with his wife, so he wasn't very happy and he found solace in upstate New York, with the tour manager Dave Wernham and his wife Mary Wernham, so he headed off there for a little while, while that was going down. It was when he was with them he went to a party in Manhattan and met Frances, who he's married to now. So they began a transatlantic relationship. He would come and go a bit and he would also be a bit jet lagged when he got back.
Chris Hughes: You can look at Seeds of Love as the beginning of solo Roland, really. You know, how much Curt got involved, how much he sung, was diminishing. You can plot that curve.
Roland: There was an evolution from the first album through to Seeds of Love where you could see myself growing up very much and getting to the age of 28, very different to the person who was 19, writing 'Mad World'. Curt sang four songs on the first album, two songs on the second album and one on the third album. So it just wasn't the same thing.
Chris Hughes: I do remember staying pretty close to both of them. I didn't take sides. I know them very, very well. When I first met them they were quite young. I'm seven years older than Roland. They seemed young and naive. And by the end of it they seemed like grown men. Roland responds very well to positive input and positive ideas. They don't always have to be his ideas. But he's not good with negativity and deconstruction. He's generous and open-hearted.
Curt: When we'd done the album, I knew I was leaving. I told Roland. In retrospect, probably not a good idea to decide before the tour, I should have left it to the end. It was a combination of things. I just wasn't enjoying it anymore; I didn't think it was good for me. Because of those things I think it created tension between us. I decided I was going to move to New York. I just needed to leave England to get out and I didn't think me living in New York was going to work [in terms of being in the band]. Of course now, we have him living in England and me living in LA and its working okay!
The Seeds of Love, 31 years on…
---
Roland: I loved it when it was finished. I didn't realise how over the top it was and I didn't realise how over produced it was. Specifically, putting 'Woman in Chains' and 'Badman's Song' first, which is a bit strange really, but those three tracks in a row – Woman In Chains, Badman's Song and Sowing the Seeds of Love – they kill it. So I was very happy but it's not just that, we were gaining a lot of the symbolism that we used in the video and the covers along the way, because when I was in psychotherapy, I accidentally got into astrology and started getting into that very heavily, so a lot of the 'sun and moon' stuff came in.
Curt: The tracks I liked then, I still like now. The ones I wasn't a fan of, I don't listen to, and – coincidentally – we never play them. You know, 'Woman in Chains', 'Badman's Song', 'Sowing the Seeds of Love', and 'Advice For The Young At Heart' have all stuck around. We still play those live. We don't play any of the other songs live.
Dave Bascombe: It was such a big part of my life. I see it as two years of my life. I had a baby and got married and was hanging out with Roland every day. Two years is a big chunk of time and it was pretty much a full time job. I just can't disassociate it from that.
Chris Hughes: I thought it was great. I thought it was indulgent, but great. It's my second favourite album they've ever done, after Songs From The Big Chair. I'm obviously fond of The Hurting, but that was more breakthrough, I suppose. I love Woman in Chains, Sowing the Seeds… just those two tracks for me make it an amazing record. The sophistication Roland managed to get on 'Sowing the Seeds…' is down to him. He's responsible for how great that record is.
Nicky Holland: When I heard the finished piece of work, I loved it. It's full of expression, the album, and a big departure for Roland and Curt. Chris Hughes was great. He always used to talk about, you need a 'meat and potatoes' track, you need a 'sorbet'; you need this and that. He always had these great ways of putting things, and the role of songs within an album, and it's such a shame that so much of that's been lost now.
Oleta Adams: I have a very warm place in my heart when I hear that record. First of all I happen to be very much in love with Roland's voice. I just love the sound that he gets. He's a very talented singer, a beautiful voice. With Curt, I think his voice, his sound – they are a really good balance, for each other. When you listen to The Seeds of Love it's a beautiful experience and I was so proud to be a part of it.
---
The Seeds of Love reissue is out today. Watch the SDEtv unboxing video.



The Seeds of Love
– 4CD+blu-ray box set
CD 1 – ORIGINAL ALBUM
NEW REMASTER BY ANDREW WALTER AT ABBEY ROAD
01. Woman In Chains: 6:31
02. Badman's Song: 8:32
03. Sowing The Seeds Of Love: 6:19
04. Advice For The Young At Heart: 4:50
05. Standing On The Corner Of The Third World: 5:33
06. Swords And Knives: 6:12
07. Year Of The Knife: 7:08
08. Famous Last Words: 4:26
CD 2 – THE SUN
45's AND B-SIDES
01. Sowing The Seeds Of Love – 7″ Version: 5:43
02. Tears Roll Down: 3:16
03. Woman In Chains – 7″ Version: 5:28
04. Always In The Past: 4:38
05. My Life In The Suicide Ranks: 4:32
06. Woman In Chains – Instrumental: 6:30
07. Advice For The Young At Heart – 7″ Version: 4:49
08. Johnny Panic And The Bible Of Dreams Instrumental: 4:18
09. Music For Tables: 3:32
10. Johnny Panic And The Bible Of Dreams Mix One: 6:22
11. Johnny Panic And The Bible Of Dreams Mix Two: 5:55
12. Sowing The Seeds Of Love – US Radio Edit: 4:04
13. Woman In Chains – US Radio Edit 1: 4:42
14. Advice For The Young At Heart – Italian Radio Edit: 3:40
15. Year Of The Knife – Canadian Single Version: 5:40
16. Johnny Panic And The Bible Of Dreams: 4:17
CD 3 – THE MOON
RADIO EDITS AND EARLY MIXES
01. Year Of The Knife – Overture: 1:47
02. Year Of The Knife – Early Mix – Instrumental: 8:50
03. Sowing The Seeds Of Love – Alternate Mix: 7:22
04. Tears Roll Down – Alternate Mix: 4:07
05. Year Of The Knife – Steve Chase 7″ Remix: 4.29
06. Badman's Song – Early Mix: 7:56
07. Advice For The Young At Heart – Instrumental: 4:56
08. Year Of The Knife – The Mix: 06:55
09. Johnny Panic And The Bible Of Dreams – Mix One Edit: 3:43
10. Sowing The Seeds Of Love – Early Mix – Instrumental: 5.55
11. Woman In Chains – US Radio Edit 2: 4:19
12. Year Of The Knife – Canadian Single Version – Instrumental: 5:40
13. Famous Last Words – French Radio Edit: 3:07
14. Woman In Chains – Reprise: 6:39
CD 4 – THE WIND
DEMOS, DIVERSIONS AND JAMS
01. Rhythm Of Life – Demo: 5:12
02. Advice For The Young At Heart – Demo: 4:52
03. Swords And Knives – Demo: 3:51
04. Famous Last Words – Demo: 4:12
05. Sowing The Seeds Of Love – Demo – Instrumental: 6:06
06. Badman's Song – Langer / Winstanley Version – Instrumental: 7:30
07. Woman In Chains – Townhouse Jam: 7:06
08. Broken – Townhouse Jam: 1:37 Tears For Fears
09. Rhythm Of Life – Townhouse Jam: 3:09
10. Badman's Song – Townhouse Jam: 8:17
11. Badman's Song – Reprise – Townhouse Jam: 2:50
12. Standing On The Corner Of The Third World – Townhouse Jam: 9:09
BLU RAY – THE RAIN
STEVEN WILSON 5.1 MIX, ORIGINAL ALBUM MIX &  NEW REMASTER
Steven Wilson 5.1 MIX
01. Woman In Chains: 6:30
02. Badman's Song: 8:32
03. Sowing The Seeds Of Love: 6:19
04. Advice For The Young At Heart: 4:55
05. Standing On The Corner Of The Third World: 5:33
06. Swords And Knives: 6:20
07. Year Of The Knife: 6:55
08. Famous Last Words: 4:11
Original Album Mix (Bob Ludwig 1989 mastering)
01. Woman In Chains: 6:31 (Original album master)
02. Badman's Song: 8:32 (Original album master)
03. Sowing The Seeds Of Love: 6:19 (Original album master)
04. Advice For The Young At Heart: 4:50 (Original album master)
05. Standing On The Corner Of The Third World: 5:33 (Original album master)
06. Swords And Knives: 6:12 (Original album master)
07. Year Of The Knife: 7:08 (Original album master)
08. Famous Last Words: 4:26 (Original album master)
New remaster (by Andrew Walter at Abbey Road)
01. Woman In Chains: 6:30 (New remaster)
02. Badman's Song: 8:32 (New remaster)
03. Sowing The Seeds Of Love: 6:19  (New remaster)
04. Advice For The Young At Heart: 4:55 (New remaster)
05. Standing On The Corner Of The Third World: 5:33 (New remaster)
06. Swords And Knives: 6:20 (New remaster)
07. Year Of The Knife: 6:55  (New remaster)
08. Famous Last Words: 4:11 (New remaster)
The Seeds of Love
vinyl LP remaster (same tracks on picture disc)
Side 1
01. Woman In Chains: 6:31
02. Badman's Song: 8:32
03. Sowing The Seeds Of Love: 6:19
04. Advice For The Young At Heart: 4:50
Side 2
01. Standing On The Corner Of The Third World: 5:33
02. Swords And Knives: 6:12
03. Year Of The Knife: 7:08
04. Famous Last Words: 4:26
The Seeds of Love
2CD deluxe
CD 1 – ORIGINAL ALBUM
NEW REMASTER BY ANDREW WALTER AT ABBEY ROAD
01. Woman In Chains: 6:31
02. Badman's Song: 8:32
03. Sowing The Seeds Of Love: 6:19
04. Advice For The Young At Heart: 4:50
05. Standing On The Corner Of The Third World: 5:33
06. Swords And Knives: 6:12
07. Year Of The Knife: 7:08
08. Famous Last Words: 4:26
CD 2 – THE SUN
45's AND B-SIDES
01. Sowing The Seeds Of Love – 7" Version: 5:43
02. Tears Roll Down: 3:16
03. Woman In Chains – 7″ Version: 5:28
04. Always In The Past: 4:38
05. My Life In The Suicide Ranks: 4:32
06. Woman In Chains – Instrumental: 6:30
07. Advice For The Young At Heart – 7″ Version: 4:49
08. Johnny Panic And The Bible Of Dreams Instrumental: 4:18
09. Music For Tables: 3:32
10. Johnny Panic And The Bible Of Dreams Mix One: 6:22
11. Johnny Panic And The Bible Of Dreams Mix Two: 5:55
12. Sowing The Seeds Of Love – US Radio Edit: 4:04
13. Woman In Chains – US Radio Edit 1: 4:42
14. Advice For The Young At Heart – Italian Radio Edit: 3:40
15. Year Of The Knife – Canadian Single Version: 5:40
16. Johnny Panic And The Bible Of Dreams: 4:17
The Seeds of Love
single CD remaster
NEW REMASTER BY ANDREW WALTER AT ABBEY ROAD
01. Woman In Chains: 6:31
02. Badman's Song: 8:32
03. Sowing The Seeds Of Love: 6:19
04. Advice For The Young At Heart: 4:50
05. Standing On The Corner Of The Third World: 5:33
06. Swords And Knives: 6:12
07. Year Of The Knife: 7:08
08. Famous Last Words: 4:26