 News
David Bowie team 'sorry' as Brilliant Live Adventures campaign falls short
"Worst release in history"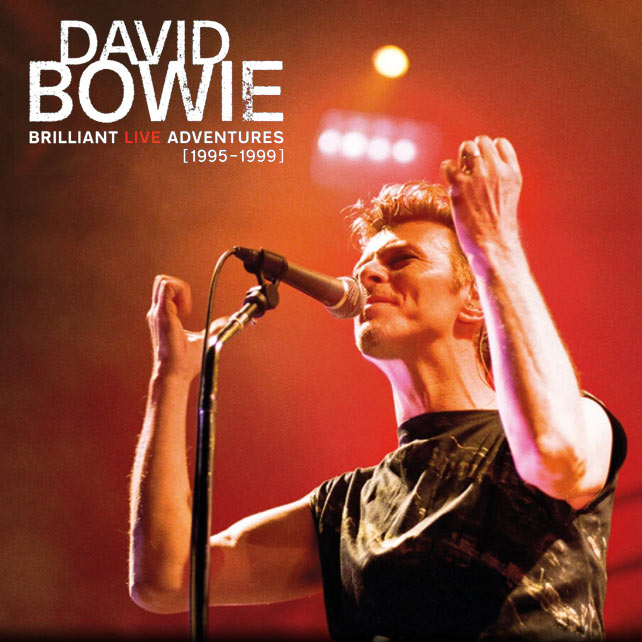 Frustrated David Bowie fans, who feel let down by the rather shambolic Brilliant Live Adventures campaign, were sent an apology today by the Bowie web team, acknowledging that many had suffered what they called a "poor shopping experience".

Fans have been damning on social media about the way the sales of the six live albums, and the associated (empty) box sets, have been handled and many people have been left with half-collections due to later volumes (five and six, specifically) selling out in less than half an hour!
The campaign was announced in October last year. Brilliant Live Adventures was the banner for a series of David Bowie live albums, with material recorded between 1995 and 1999.
Universal Music's direct to consumer site is uDiscoverMusic.com
All well and good, but in an attempt to keep all the spoils for themselves, Parlophone chose to do this entirely in-house, side-stepping traditional retail channels entirely (independent record shops and large unit-shifters such as Amazon and HMV). These releases would only be available from three places online: Dig!, the recently rebranded UK Rhino 'D2C' (direct-to-consumer) website; the official David Bowie shop; and the US Rhino webstore. The label would take the sales, manage fulfilment and customer service.
The dark clouds of discontent gathered overhead almost immediately, when the first release, Ouvrez Le Chien, was announced and the promised empty box sets to house all six volumes disappeared from sale in the blink of an eye! A flustered Parlophone promised there would be more, but that fans would have to wait until the very end of the campaign. Uncertainty hung in the air like a bad smell.
In truth, the first few releases came and went without too much fuss, but it was when number five, Something In The Air, sold out so quickly (half an hour) that the fury and frustration started to build. The general feeling was that limited editions are one thing, but this was turning the process of buying physical music into the same kind of lottery as acquiring tickets to concerts. And as with gig tickets, there was a suspicion that these weren't all ending up in the hands of the fans but rather going straight up on eBay!
David Bowie aficionados were left to contemplate half a collection of Brilliant Live Adventures releases, or resort to paying over the odds to resellers.

The Dig! shopping experience on 19 March 2021, as the site crashed.
Number six – At The Kit Kat Klub (Live New York 99) – was the last in the series and this is where things really fell apart. Now alerted to the fact that these were going to sell out quickly, fans descending en masse to the Dig! store on 19 March and the site promptly crashed just as customers had items in their baskets. Some made it through the checked process but were left in limbo, without the expected confirmation emails, while other stressed fans abandoned Dig! and headed elsewhere, only to find the required items unavailable.
Five months on from the original promise, some box sets became available again, but not consistently across all three sites. Such was the uncertainty, some ended up hedging their bets and placing duplicate orders on different sites in order to make sure they got the product they needed. This of course accentuated stock availability issues.
But such fears turned out to be well founded. Rhino US took and confirmed orders for empty CD and vinyl boxes two weeks ago, only to inform some people yesterday that "due to a technical error" the boxes had been oversold and they wouldn't be getting them after all! All these disappointments caused one fan to conclude that Brilliant Live Adventures was the "worst release in history".
It seems like everything that could go wrong, did go wrong. Back in October 2020, Parlophone didn't produce enough of those empty boxes to satisfy demand. So they produced some more, but that still wasn't enough to satisfy demand!
Something In The Air (#5) became available at 9am GMT in both Britain and America when it went on sale. So when UK fans couldn't buy it due to the lack of stock, guess what? They headed to the Rhino US store and ordered from there! American fans were in bed asleep, totally unaware that their counterparts across the Atlantic were pinching from 'their' allocation! Probably as a result of this, the final offering, At The Kit Kat Klub, went on sale at 4pm. But that wasn't communicated in advance by the Bowie team, leaving fans to spend the day stressing, on high alert constantly refreshing the online stores waiting for stock to become available.
Add to all this, the slightly dubious concept of asking fans to buy the empty box in which to store their Brilliant Live Adventures Collection and it becomes easy to understand the lack of goodwill from consumers. The cost of UK shipping for the six vinyl releases, added to the price of the empty box gets you to a figure north of £50. That's before you spend £150 on the actual records (if they'll 'let' you buy them…).
Why didn't they have an option to purchase all six albums together in a box, in advance, at the very beginning – which could be delivered together when the sixth album became available? That would cost no more than £10 to ship via courier (in the UK), saving the consumer around £30. And remembering that by selling direct-to-consumer, the label are keeping the cut normally earned by a traditional distributors and retail, surely there's enough profit from £150 worth of records to 'give' fans a cardboard box to keep them in? Did the label and estate really need to squeeze Bowie fans until the pips squeak?
Today's statement from the official David Bowie store is as follows:
So it certainly looks as if they intend to make more copies of the individual Brilliant Live Adventures releases available (and perhaps some more boxes too). This is good news for those that missed out, but serious questions remain about how the record label allowed the borderline farcical situation to occur in the first place.
What do you think of the Bowie Brilliant Live Adventures campaign? Tell us of your experiences by leaving a comment.