 News
The Kinks / Lola Versus Powerman 2CD deluxe edition on the way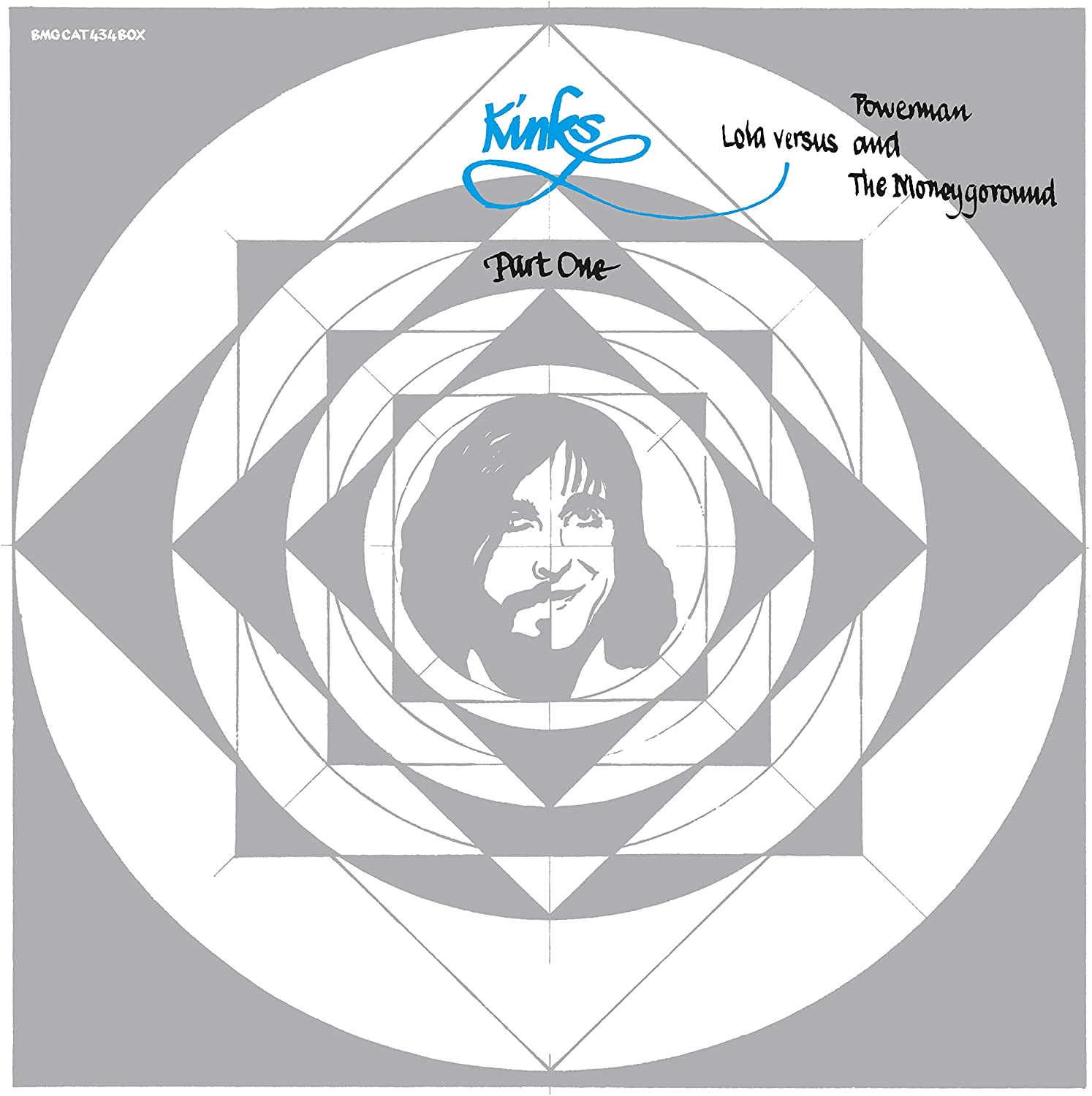 Sony / BMG will release a two-CD deluxe reissue of The Kinks' 1970 album Lola Versus Powerman and the Moneygoround, Part One in August.

The album will be paired with the band's soundtrack to British film comedy Percy which was originally released the following year. The bonus material includes 13 previously unreleased tracks, amongst which are alternate versions of the hits Lola and Apeman, as well as instrumental demos and alternate mono takes of some of the film tracks.
Lola Versus Powerman was the last Kinks album to yield a top ten hit single in the UK. The album is reissued on 18 August 2014.
---
---
Track listing
Disc 1
Lola Versus Powerman and the Moneygoround Part One
1. The Contenders (2.42)
2. Strangers (3.18)
3. Denmark Street (1.59)
4. Get Back in Line (3.04)
5. Lola (4.01)
6. Top of the Pops (3.39)
7. The Moneygoround (1.43)
8. This Time Tomorrow (3.21)
9. A Long Way from Home (2.26)
10. Rats (2.38)
11. Apeman (3.51)
12. Powerman (4.16)
13. Got to Be Free (2.59)
BONUS TRACKS
14. Anytime (3.32)
15. The Contenders (Instrumental Demo) (3.00)
16. The Good Life (3.16)
17. Lola (Alternate Version) (5.16)
18. This Time Tomorrow (Instrumental) (3.17)
19. Apeman (Alternate Stereo Version) (3.40)
20. Got to Be Free (Alternate Version) (2.02)
Tracks 1-13 originally released in 1970
Tracks 14-20 previously unreleased
Disc 2
PERCY
1. God's Children (3.17)
2. Lola (Instrumental) (4.42)
3. The Way Love Used to Be (2.12)
4. Completely (3.39)
5. Running Round Town (1.03)
6. Moments (2.56)
7. Animals in the Zoo (2.19)
8. Just Friends (2.35)
9. Whip Lady (1.18)
10. Dreams (3.42)
11. Helga (1.53)
12. Willesden Green (2.25)
13. God's Children (End) (0.28)
BONUS TRACKS
14. Dreams (Remix) (3.21)
15. Lola (Mono Single) (4.06)
16. Apeman (Mono Single) (3.52)
17. Rats (Mono Single) (2.40)
18. Powerman (Mono) (4.25)
19. The Moneygoround (Mono Alternate Version) (1.39)
20. Apeman (Alternate Mono Version) (3.40)
21. God's Children (Mono Film Mix) (3.16)
22. The Way Love Used to Be (Mono Film Mix) (2.04)
23. God's Children (End) (Mono Film Mix) (0.49)
Tracks 1-13 originally released in 1971 / Tracks 15, 16, 17 originally released in 1970Track 22 originally released in 1998 / Tracks 14, 18-21, 23 previously unreleased