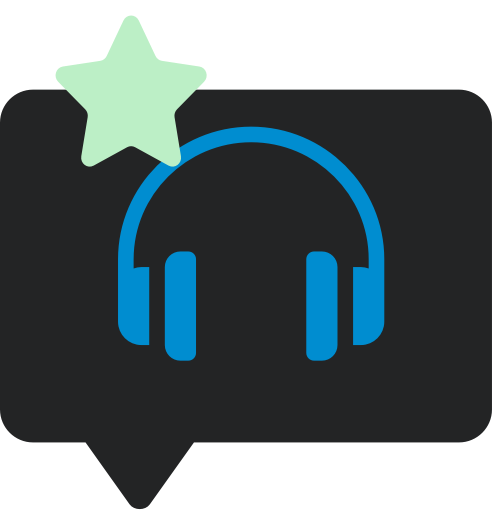 Reviews
Frankie Goes To Hollywood / Sexmix
Although Frankie Goes To Hollywood only released seven singles from two albums, their output has been regularly re-released over the last couple of decades, with single reissues, greatest hits compilations, twelve inch collections and more recently deluxe reissues of both albums. In Salvo Music the ZTT archive appears to be in good hands and they have recently included Frankie rarities and unreleased material on their Art Of The 12inch compilations.

A new Frankie compilation from Salvo is out today, and Sexmix is a release which is likely to polarise music fans. Disinterested parties, without an eye for the finer detail, might roll their eyes at yet another compilation with a track listing consisting of variations of the usual suspects – Relax, Two Tribes, The Power of Love et al – while many fans will – at first glance – conclude that this is the release they have been waiting so long for.
It's certainly a tricky collection to explain. In an age where buying a new single requires no more than a one-handed, download-activating, thumb-click on your mobile phone, many people will struggle to understand exactly what Sexmix is all about. To get to grips with the track listing you need to have either been there at the time, buying the singles, or have a knowledge or understanding of the boom in multi-format record label marketing in the UK, during the mid-eighties.
The boom of 12-inch vinyl in the early eighties created two formats for single releases. Looking to gain competitive chart advantage, record labels would take that further and go on to release second, sometimes third twelve-inch issues of a single, and often throw limited edition 10-inch versions and picture discs into the mix. ZTT records were masters when it came to this kind of marketing, but with one format in particular they were pioneers. The cassette single.
Although other labels would also occasionally release limited edition cassette singles in the mid-eighties, more often than not they would simply repeat the standard 12-inch track listing – EMI did this with Pet Shop Boys 45s for a few years starting with their fourth single Suburbia. But ZTT would take this much further and get back in the studio and create unique mixes, edits, and experiments specifically for the compact cassette.
Six out of the seven Frankie singles were released on cassette tape (for reasons unknown Rage Hard was the exception) and they normally ran for between 20 and 25 minutes. Within that running time was something approaching an aural Aladdin's cave – unique extensions to the single, unheard edits of B-sides, snippets of interviews (your host… Paul Morley), and elements Monty Python fans might happily file under 'silly' – UK comedy actor/impressionist Chris Barrie spouting nonsense as US President Ronald Regan ("on the subject of Frankie Goes To Hollywood… nothing occurs to me") or pretending to be the Relax-banning BBC Radio One DJ Mike Read.
These tapes, singlettes, cassingles – call them what you will – took you on a journey. They had a beginning, a middle and an end. Running orders became imprinted on your brain, and individual Frankie cassette singles felt perfectly balanced and often satisfied in a way that the rather bloated, patchy Welcome to the Pleasuredome album could not.
These cassette adventures are at the heart of Sexmix. There has been the odd instance of cherrypicking from these tapes over the years, but until now they have never been released in full on CD.
Disc one contains the 'flop' fourth single Welcome To The Pleasuredome (no.2 in the UK) wearing its cassette clothing (24 minutes), followed by The Power Of Love tape (22 minutes sequenced across seven tracks). The second disc gives us the two further number ones – Relax and Two Tribes, of course – in their tape variant.
Both discs are appended with long CD single mixes of Liverpool-era 45s, Rage Hard and Warriors of the Wasteland (both unissued since '86), the later's cassette counterpart already issued in full on the 2011 Liverpool reissue.
A few other B-sides and rarities are dotted around, including the Paul Rutherford-voiced outtake Do You Think I'm Sexy?, making its CD debut, (having appeared as a download-only bonus for the Universal licensed Frankie Say hits compilation) and an instrumental of final single Watching The Wildlife, ensuring all seven singles are represented on Sexmix.
So, four cassette singles, two CD singles, plus a few B-sides and rarities – straightforward enough? Not quite.
Salvo chose to place the unique 16-minute cassette remix of Relax (known as 'Greatest Bits') on the bonus disc of the Welcome to the Pleasuredome Deluxe edition from 2010, a decision they are perhaps now regretting. Rather than repeat this remix on Sexmix (and be accused of trotting out the same old remixes) they have replaced it with Trevor Horn's very first reworking of Relax, from which this compilation gets its name, the Sex Mix. This teasing, anti-climatic, mash-up runs for a similar 16 minutes and is undoubtedly an essential piece of Frankie history, but having waited so long for a full length cassette single to appear on CD, this little compromise – albeit well intended – rankles a little.
Similarly, the long Two Tribes cassette masterwork "Keep The Peace" made a very recent CD debut appearance on the excellent second volume of Salvo's Art of the 12inch series. With Sexmix already in the planning around the time that compilation came out, it would surely have been better to save it for Sexmix. As things stand the Two Tribes cassette is all present and correct except for Two Tribes itself, which appears in the (still excellent) Carnage 12-inch version.
The Power of Love cassette is here in full, unaltered, and at first this seemed to be the case with possibly the most anticipated of the cassette singles Welcome To The Pleasuredome. However, fan forums were glowing red hot a few weeks ago, when someone discovered that all the tracks from this tape appeared to be in mono on the new CD. Salvo/ZTT were forced to acknowledge that this was indeed the case and posted an apology. The promise of a lossless download "if and when" a master could be found, wasn't really cutting the mustard with some fans either, who questioned why they just didn't repress the affected disc (CD 1, tracks 1-5).
The answer to that question is hidden in the running time of the long cassette remix of Welcome To The Pleasuredome, known as How To Remake The World. On Sexmix this mono version runs for 11.40. This is over a minute longer than the original cassette version, and anyone familiar with the original will notice different edits in the middle creating this new length. All this means that the mono error (monogate?) can not have been as a result of using the correct masters incorrectly, rather it seems, that some alternate version of the cassette master. that has probably lain unused for 27 years, has ended up on this compilation. Presumably, this alternative master is a mono master, otherwise Salvo would have offered us at least a stereo download of what is on the CD. This hasn't happened, neither has the original stereo master used for the cassette been located. It may turn up at some point in the future, but until it does, Salvo should probably organise the best cassette tape 'rip' money can buy, and find a way to distribute to purchasers of Sexmix. As it stands, it is far from 'unlistenable' as some have claimed, but there is no getting away from the fact that it's a big disappointment.
In hoping to offer value and not rip-off consumers, Salvo have inadvertently sent the arrow that was heading for the bullseye, off target. To edit, and replace elements of the cassette singles, seems to undermine the whole point of the exercise in the first place. The subtitle of Sexmix, 'Archive Tapes and Studio Adventures' is accurate enough – even if there is nothing previously unreleased – and one big positive is that Salvo/ZTT are still approaching the Frankie archive intelligently, even if things might get a little diluted along the way. Despite our misgivings, there is a fun and enthusiasm to the approach not witnessed in any previous Frankie compilation. This release does ultimately have the band's four best songs in their best setting – the cassette single. Sexmix is not perfect, but it gets to the heart of the Frankie Goes To Hollywood experience.
In summary, a dose of controversy, some fiddling with track listings and a truly superb design and packaging – it feels like 1984 all over again.
Track listing:
CD1: Frankie Goes To Hollywood in The Pleasuredome, a Zang Tuum Tumb singlette in five parts: Happy Hi! (All in the Body)[mono], The Soundtrack from Bernard Rose's Video of the Welcome to the Pleasuredome single[mono], Get It On[mono], Welcome to the Pleasure Dome (How to Remake the World)[mono], Happy Hi! (All in the Mind)[mono]; Relax (International); The Power of Love (I'll Protect You From The Holocaust) can be read in various ways but, for the sake of CD indexing, has six distinct sections: The Power of Love (extended, singlette – as opposed to 12" – version), The World is My Oyster (Trapped), Holier Than Thou (FGTH's Christmas message), The World is My Oyster (Scrapped), Holier Than Thou (further festive messaging), The Power of Love (instrumental, singlette version); The World is My Oyster (at its full length); Don't Lose What's Left, Rage Hard + ++ *.
CD2: Extracts from Relax, From Soft to Hard, Dry to Moist: Relax (Sex Mix), Later On (from One September Monday), Ferry Cross The Mersey (…and here I'll stay); Music from and inspired by Two Tribes (Keep The Peace): Two Tribes (singlette extracts), One February Friday (singlette extracts), War (somewhere between Hidden and Hiding); Further elements from The Liverpool Look: Warriors of the Wasteland (Compacted), Do You Think I'm Sexy?, Watching the Wildlife (Voiceless).