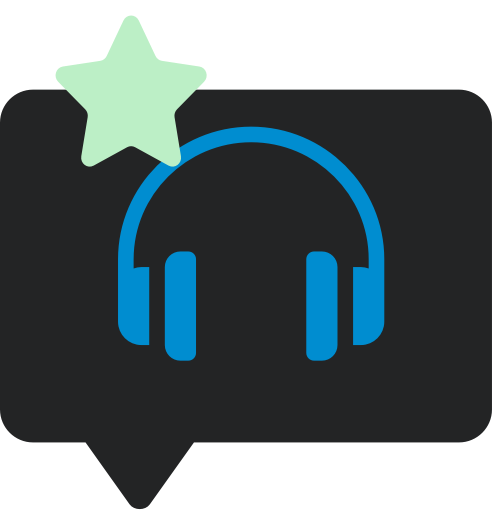 Reviews
Mike Oldfield / Incantations 2CD+DVD Deluxe Edition / Review

Mike Oldfield's ambitious, magical double album gets a welcome reissue
Mike Oldfield's 1978 album Incantations has recently received the deluxe treatment from Universal and is newly available as a 2CD+DVD Deluxe Edition (reviewed here) as well as a double vinyl and standard 1CD edition.
Thought by many to be the last truly 'classic' Oldfield album, Incantations took his music in new directions, with a more minimalist approach, using a small orchestra and a choir. The record is split into four parts of more or less equal lengths (each originally occupying a side on what was his first double LP), with the tracks simply being labelled Part One, Part Two etc. The music is often compared to Phillip Glass, but it's distinct repetitive, mathematical nature also echoes the work-to-come from Michael Nyman.
Part One is a meditative layering of repetitive themes and melodies and is notable for some excellent trumpet (Mike Laird) and in particular the evocative tones of the Queens College Girls Choir.
The second Part of the record maintains the melodies of the first but is much more low key with a new age feel, before the chant-like vocals of Steeleye Span's Maddy Prior emerge. The words at this point use The Song of Hiawatha as their inspiration. This is a poem written in by Henry Wadsworth Longfellow based around tribal Native American myths and legends.
Part Three picks things up with a more traditional Oldfield approach. It has a slight prog-rock feel and lots of his electric guitar.
The final part of Incantations takes everything back down to a serene ambience, with hypnotic lines and melodies constantly repeating and lots of vibraphone. The vocal melody lines from the end of part two return and the album reaches an effective and suitable climax.
During the making of this album Oldfield suffered something of a crisis of confidence, brought on in part by the onset of punk and the critics attitude to his now somewhat out of favour style of music. He ended up undertaking Exegesis therapy – an alternative therapy which offered "enlightenment and personal transformation". This can loosely be viewed as a form of assertiveness training. It was said to have a dramatic effect on the personality of the Reading-born musician, resulting in a much more extroverted character. Oldfield says of this time "I felt a complete sense of relief and euphoria and the demons that had haunted me for years, vanished."
This therapy had two positive effects – it allowed Oldfield to finish Incantations having stopped due to this period of soul searching and once the album was complete it undoubtedly had a part in his decision to undertake his first ever tour of Europe. Two dates at London's Wembley Conference Centre were filmed and recorded and a whole live performance of Incantations from these dates are included on the DVD within this deluxe edition.
Bonus Tracks and CD 2
A single derived from Incantations themes called Guilty was released in April 1979. It had been recorded in Electric Ladyland studios in New York City and was something of a new direction with a fast paced jazz-rock sound. Unlike Spinal Tap, the public did like Mike Oldfield's 'new direction' and he found himself on Top of the Pops when the single entered the UK top thirty.
This track can be found at the end of disc one immediately following the album, as well as amongst the bonus tracks on disc two in a longer, extended form. In fact, disc two does a good job of rounding up most of the non-album singles from this period, including Wrekorder Wrondo (from the Take Four 12″ single in late 1978), William Tell Overture (early 1977) and Cuckoo Song (plus b-side Pipe Tune) also from 1977. 
In addition to all this, the second disc provides us with work-in-progress and unreleased experiments from the Incantations session. Diana is an early versions of Part One, while Hiawatha is a shorter, more stripped back version of Part Two.
http://www.youtube.com/watch?v=c61cM9Tgglc
DVD
The DVD contains both audio-only and video selections. Apparently, the original multi-track tapes for Incantations  are either lost or damaged, so Oldfield was not able to remix the album, either for stereo or 5.1 surround sound. What he has given us is the next best thing, and that is a 5.1 mix of the previously mentioned work-in-progress versions of some album tracks. These are fine, but listening to them just makes you yearn for the actual album in 5.1.
The highlight of the video content is the concert Live from (the appropriately un-rock 'n' roll) Wembley Conference Centre. Mike Oldfield apparently lost a fortune on this tour. When you see how many musicians are on stage, it's easy to understand why. There is an orchestra, a rock band, a choir and good old Mike almost anonymously sitting down with his electric guitar. It's classic footage and frankly brilliant to see something of this scale achieved in a live setting.
A few videos are included, with the William Tell Overture standing out for it's at-the-time cutting edge use of 'special effects' with multiple Oldfields standing next to each other playing all the various instruments in the track. A reminder, if any were needed, of the musical blood flowing the the man's veins.
Summary
Incantations is up there with the very best work that Mike Oldfield has ever produced. Tubular Bells will for ever remain the work he is best known for, but Incantations is arguably a more consistent and certainly more cerebral work.
The Deluxe Edition does a solid job, considering the missing multi-tracks. The remastered album sounds great and the bonus content on the second disc and DVD is more or less what you would expect to find on this release. Packaging is excellent with a beautiful new cover photograph.
Some listeners have reported a skip in the fourth track on disc one. Unlike EMI, who ignored complaints over faulty Duran Duran discs, Universal have done the decent thing and produced a new remaster to correct this. You can contact mk.customerservices@umusic.com (for a replacement CD) or support@universal-music.co.uk (for a replacement vinyl).
[nggallery id=26]