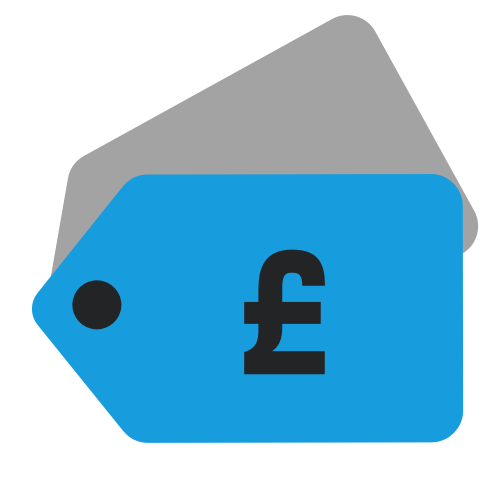 Deals
Deal alert / Fun Lovin' Criminals / Come Find Yourself SIGNED super deluxe
Great deal on Amazon UK right now for a SIGNED copy of the six-disc super deluxe edition of the Fun Lovin' Criminals' Come Find Yourself…

This 20th anniversary edition was released back in 2015 and the super deluxe is a large format set which features three CDs comprising the album, a disc of remixes and BBC sessions along with an alternate LP vinyl picture disc, a BBC Sessions ten-inch vinyl EP and a DVD rounding up a unique collection of footage from the time; including the original 1996 EPK shot in NY, a few TV performances from Top Of The Pops to Jools Holland's Hootenanny, the original music videos including both versions of the Scooby Snacks promo video, alongside a recent interview with Huey Morgan and Brian 'Fast' Leiser.
This SIGNED set is unbeatable value at just £42. For US fans with VAT deducted, that's about $47.
Come Find Yourself SuperDeluxe Edition
CD 1 (52 mins)
1. The Fun Lovin' Criminal 3:11
2. Passive/Aggressive 3:33
3. The Grave And The Constant 4:45
4. Scooby Snacks 3:02
5. Smoke 'Em 4:44
6. Bombin' The L 3:49
7. I Can't Get With That 4:23
8. King Of New York 3:46
9. We Have All The Time In The World 3:39
10. Bear Hug 3:27
11. Come Find Yourself 4:19
12. Crime And Punishment 3:16
13. Methadonia 4:04
14. I Can't Get With That (Schmoove Version) 5:34
15. Coney Island Girl 1:28
CD2 (66 mins)
ALTERNATE MIXES
1. I'll Be Seeing You 1:17
2. Passive/Aggressive (Clean) 3:38
3. Blues For Suckers (Clean) 3:50
4. Blues For Suckers 3:48
5. The Grave And The Constant (Stephen Lironi 12″ Mix) 5:00
6. The Grave And The Constant (Stephen Lironi 12″ Instrumental) 5:00
7. Scooby Snacks (Steve Lironi Master Mix) 3:03
8. Scooby Snacks (20 MG Version) 3:45
9. Scooby Snacks (20 Mg Dub) 3:31
10. Scooby Snacks (Rockamental Version) 2:57
11. Scooby Snacks (Schmoove Version) 3:21
12. The Fun Lovin' Criminal (Hee Haw Version) 5:01
13. The Fun Lovin´ Criminal (DJ Bombjack Remix) 3.36
14. King Of New York (Cooley High Remix) 3.30
15. King Of New York (Jack Dangers Mix Complex #1) 5:39
16. King Of New York (Jack Dangers Mix Complex #2) 5:27
17. King Of New York (#1 Of The Secret Service Mix) Remix – Jack Dangers 3:52
CD3 (72 mins)
BBC SESSIONS
BBC SESSIONS
1. Scooby Snacks 2:57 (Recorded for Radio 1 session on 22nd May 1996)
2. Smoke 'Em 4:45 (Recorded for Radio 1 session on 22nd May 1996)
3. I Can't Get With That 4:40 (Recorded for Radio 1 session on 22nd May 1996)
4. Come Find Yourself 3:57 (Recorded for Radio 1 session on 22nd May 1996)
5. Smoke 'Em 5:12 (Recorded in Phoenix Festival, Stratford for Radio 1 on 19th July 1996)
6. King Of New York 4:17 (Recorded in Phoenix Festival, Stratford for Radio 1 on 19th July 1996)
7. Come Find Yourself 4:10 (Recorded in Phoenix Festival, Stratford for Radio 1 on 19th July 1996)
8. Scooby Snacks 3:07 (Recorded in Phoenix Festival, Stratford for Radio 1 on 19th July 1996)
9. Bombin' The L 3:20 (Recorded at The Astoria for Radio 1's Evening Session on 12th November 1996)
10. Smoke 'Em 5:02 (Recorded at The Astoria for Radio 1's Evening Session on 12th November 1996)
11. I Can't Get With That 5:15 (Recorded at The Astoria for Radio 1's Evening Session on 12th November 1996)
12. The Grave And The Constant 4:31 (Recorded at The Astoria for Radio 1's Evening Session on 12th November 1996)
13. The Fun Lovin' Criminal 3:37 (Recorded at The Astoria for Radio 1's Evening Session on 12th November 1996)
14. King Of New York 3:55 (Recorded at The Astoria for Radio 1's Evening Session on 12th November 1996)
DVD
1. The Fun Lovin' Criminal (promo video)
2. Scooby Snacks (LA Version) (promo video)
3. Scooby Snacks (NYC Version) (promo video)
4. The Grave And The Constant (promo video)
5. King Of New York (promo video)
6. Scooby Snacks (Top Of The Pops 4th July 1997)
7. Scooby Snacks (Jools's 5th Annual Hootenanny 31st December 1997)
8. We Have All The Time In The World (Jools's 5th Annual Hootenanny 31st December 1997)
9. Huey & Fast reminisce and shoot the….!; Dean St Studios, London, 27th November 2015
10. Original 1996 'Come Find Yourself' album promo EPK
Vinyl Picture disc – alternate LP
SIDE 1
1. The Fun Lovin' Criminal (Album Instrumental) 3:12
2. Passive/Aggressive (Album Instrumental) 3:37
3. The Grave And The Constant (Album Instrumental) 4:45 TBC
4. Scooby Snacks (Album Instrumental) 2:58
5. Smoke 'Em (Album Instrumental) 4:44
6. Bombin' The L (Album Instrumental) 3:49
7. I Can't Get With That (Album Instrumental) 4:22
SIDE 2
1. King Of New York (Album Instrumental) 3:51
2. We Have All The Time In The World (Album Instrumental) 3:41
3. Bear Hug (Album Instrumental) 3:27
4. Come Find Yourself (Album Instrumental) 3:55
5. Crime And Punishment (Album Instrumental) 3:17
6. Methadonia (Album Instrumental) 4:04
BBC Sessions EP – 10-inch vinyl
Side 1
1. Scooby Snacks 3:03
2. Smoke 'Em 4:50
Side 2
1. I Can't Get With That 4:46
2. Come Find Yourself 4:00
Recorded for Radio 1's Steve Lamacq Evening Session on 22nd May 1996