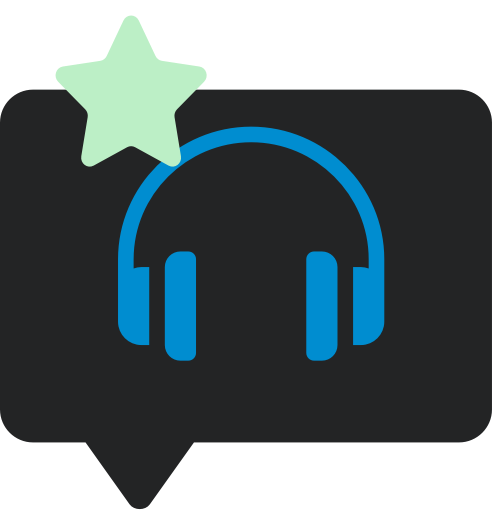 Reviews
Marvin Gaye / What's Going On / 40th Anniversary Super Deluxe Edition / Review

Marvin Gaye's 1971 masterpiece celebrates another birthday and gets the Super Deluxe treatment
Like many truly great albums, Marvin Gaye's What's Going On works on a few levels. As a straightforward R&B/pop record with it's multi-layered vocals, string arrangements and smooth melodies, it's a joy. But it also works as an intense personal meditation on spirituality, a man questioning the world in which he lives, looking for answers. This lyrical thoughtfulness has ensured the record endures, along with the remarkable fact that, 40 years on, the very concerns expressed in the songs – war, ecology, drug abuse, and poverty – are as relevant as ever.
Motown founder (and Marvin Gaye brother-in-law), Berry Gordy, was understandably reluctant to release this music, which represented a new direction for Gaye. Here was a man who suddenly had something he wanted to say. Gordy, used to feel-good romantic lyrics, thought the social commentary within What's Going On was too downbeat and uncommercial.
At the beginning of 1971 Gordy was busy organising Motown's move from Detroit to Los Angeles, and it was during this time that executives released the single version of What's Going On. By the time the distracted Gordy had realised what had happened, the record had already proved a chart success. The point had been made and Gordy yielded – Motown and Marvin Gaye were rewarded with a hit album and two further hit singles – Mercy Mercy Me (The Ecology) and Inner City Blues (Makes Me Wanna Holler).
Perhaps Gordy had been guilty of underestimating his audience. Like Gaye many had seen loved ones sent to war (his brother Frankie saw action in Vietnam), Nixon was in power, and the Watergate scandal was only a few years away. The beginning of the Seventies was very different from the height of the 'swinging' Sixties. "The dream is over", John Lennon declared in that very year (God from the Plastic Ono Band album) and Gaye had decided to hold a mirror up to society and articulate what he saw.
If the serious themes have helped the album stand the test of time, so to has the production. The intro to What's Happening Brother demonstrates all that is great about this record. Fantastic percussion, set against ethereal backing vocals and a hypnotic bass pattern, while the saxophone slinks its way to the surface.  In its own way Marvin Gaye's work on the production of What's Going On is just as impressive as anything The Beatles and George Martin achieved on Abbey Road.
This record also represented a shift in the balance of power at Motown. Whereas producers had previously been the 'auteurs' of the output, selecting writers, distributing songs to artists and so forth, now the artists were shaping their own destiny. Stevie Wonder would very much benefit from and echo the achievements of Gaye, when he released his string of critically-lauded, career defining early '70s albums, such as Innervisions and Talking Book not long after the success of What's Going On. Gaye also credited all the musicians on the record, going so far as to give David Van DePitte a front cover acknowledgement for his orchestrations. This was in contrast to Berry Gordy who had always preferred to keep the musicians anonymously hidden within the Motown 'machine'.
This Super Deluxe Edition is packaged as an eight-panel gatefold record and consists of two CDs and one vinyl LP. There are extensive notes about the album in a 12×12″ booklet, with lots of rare photos and original inner sleeve credits, lyrics and artwork. The two CDs are housed in simple card sleeves and slot into the inner rear panel. The vinyl itself is very quiet, although it is not a heavyweight pressing. Contained on this vinyl element for the first time is the so-called 'Detroit Mix' of What's Going On, previously only available on CD as part of the 30th Anniversary Deluxe Edition.
This 'Detroit Mix' dates from April 5th, 1971. At the last minute Gaye decided it could be improved upon, and added extra instrumentation and vocal tracks, before creating the final mix in Los Angeles in early May 1971, only weeks before the album's May 21st release.
This mix is a very interesting listen today. It's been described as 'stripped down' and that is true to some extent, but it still contains the string arrangements and some of the background voices and chatter from the released version. If you compare the title track, the elements that separate this mix from the familiar release are a fussier, more syncopated drum track, a quite distracting vocal production with one vocal track panned hard left and another (different) vocal track panned hard right. There is much more 'space' in the mix with more separation between instruments and the backing vocals are either absent or mixed down low. The whole thing feels less 'magical'. The mechanics of the record are laid bare, whereas in the released version that most are familiar with, there is an almost unworldliness to the songs and the music.
The very original (rejected) mono single mix of What's Going On makes its debut on CD 1 after the album proper (along with 9 other bonus tracks), and this is probably much more what people might expect the 'Detroit Mix' to sound like. It really is just voice, drums, bass and guitar. The song and structure remain intact, but again, much of the magic is gone. In fact, despite doing well at the time, most of the single variations and b-sides are notably inferior to the album tracks.  God is Love (b-side to What's Going On 7″) dates from as early as 1968 and it's a bit of a dirge, lacking the pace and rhythm that makes the final album version work so well, particularly as the track that precedes Mercy Mercy Me (The Ecology). Sad Tomorrows is an early version of Flyin' High in the Friendly Sky, but the album version remains definitive.
Most of CD 2 is taken up with instrumental 'jams'. This might sound like a barrel-scrapping exercise, but the truth is that despite the lack of vocals they are a rather enjoyable listen, partly due to the sheer standard of musicianship on offer from the Motown stalwarts and partly because these instrumentals sound like near-finished master versions rather than early directionless rough mixes. Recorded for the most part in late 1971 after What's Going On had been released, nothing included here has much similarity to anything on that record, except possibility the political sentiments of You're the Man (available in three different versions, two of which were on the Let's Get it On Deluxe Edition from 2001, as were a few others from this second disc, including Running From Love alternate mix).
This Super Deluxe Edition is undoubtedly a great package. There is much pleasure to be derived from viewing the artwork, photos and booklet at vinyl-size (twelve inches) rather than the meagre five inches offered by the CD format. The essays within the booklet are also detailed and informative, as are the annotations about recording dates and session players. If you don't buy vinyl, it's probably a harder sell since much of the content is repeated from the Deluxe Edition from 2001. That said, with the mainly previously unreleased instrumental session tracks from CD 2, this edition collects together two years of Marvin Gaye's recording life in a way that has not been done before.
It's not particularly cheap, but with standard album vinyl releases regularly topping £20 in UK stores, the £50 being asked for this slice of history seems reasonable, if not outstanding value.
What's Going On 40th Anniversary Super Deluxe Edition is out now on Universal Music
[nggallery id=21]