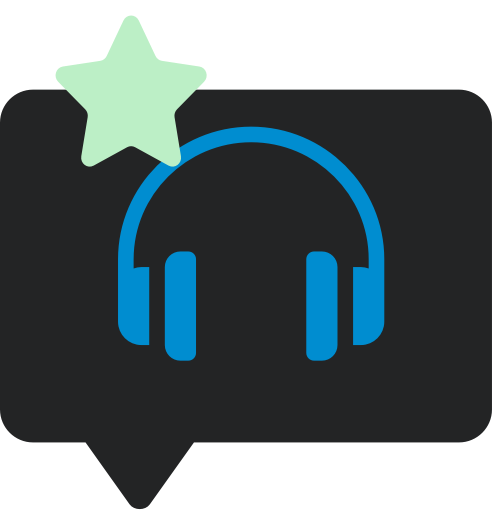 Reviews
Review: Still in a Dream: A Story of Shoegaze 1988-1995 box set
Guest SDE reviewer Nico Pleimling casts his eyes downwards to review Cherry Red's recent five-CD set, Still in a Dream: The Story of Shoegaze 1988-1995… 

You could say, these days, that there's no business like shoe business. In the wake of the reunion of bands such as Ride, Slowdive, Swervedriver and Lush, as well as the recent spawning of a wealth of young bands – mostly from the U.S. and to be discovered on the budget compilations of Saint Marie Records – Cherry Red Records have recently released a lavish box set that takes the listener back to the period at end of the 1980s until the early 1990s in order to present a wealth of bands whose sound was labelled as Shoegaze.
Whereas prior to this, the musical scene had mostly been labelled by genre tags such as Blues, Jazz, Rock'n'Roll, Punk etc, during the 7-year period between 1988 and 1995 it was the sound and not the musical style that had the final say in determining a label for the bunch of musicians and bands that created it.
Of course, it was the press that came up with the not so flattering term 'Shoegaze' in reference to the musicians mostly being preoccupied in staring at the effect pedals that they manipulated with their feet. It was the same press that hailed Shoegaze in the beginning and then later turned its back on this new breed of Indie guitar bands in favour of – as it later turned out – less influential, but at the time fashionable genres such as Britpop and Grunge.
The emergence and subsequent death of Shoegaze gets its long overdue tribute and an in-depth analysis in an accompanying booklet with two essays – 12.000 words from journalist Neil Taylor and a shorter text with an American perspective by Jack Rabid (editor of The Big Takeover and former Springhouse drummer) – in the new Cherry Red box set. Further, each of the 87 bands included here get a short biographical note combined with an introductory text to their featured song. To the surprise of listeners that are not so familiar with the Shoegaze label, the five CDs offer a vast palette of different genres, the 87 tracks featuring one or more of the typical trademark elements associated with Shoegaze: droning riffs, a wall of sound from distorted guitars, dreamlike vocals and haunting melodies as well as elements of psychedelia to electronic music with a fair amount of repetition, another key element of Shoegaze.
Whereas this awesomely packaged compilation – at first sight – features some unlikely or far-fetched contributions, a few key bands are desperately missed on it. The absence of My Bloody Valentine, Mazzy Star, Stereolab, the Brian Jonestown Massacre, The Verve and Levitation are explained in the liner notes because of licensing restrictions. Even though their inclusion here is missed, the five CDs offer enough listening material and bands worth (re)-discovering.
A good compensation for artists not found on Still in a Dream is the presence of some of the so-called godfathers of Shoegaze, like The Jesus and Mary Chain, The Cocteau Twins or Galaxie 500 which illustrates that the Shoegaze sound did not suddenly come out of nowhere, but rather it's closely linked to the evolution of 1980s Indie. Except for the bands that could not be included due to licensing restrictions, all the darlings of the period and many more are to be found on Still in a Dream. A few examples are Slowdive, Lush, Ride, The House of Love, Ultra Vivid Scene, Loop, Pale Saints, The Darkside, Cranes, Catherine Wheel, Curve, Spacemen 3, Spiritualized. Whereas the first three discs display the better bigger names, the fourth CD features lesser-known bands and the final disc gives something of an overview of how Shoegaze evolved ever since its heyday.
A lot of the material featured in this box set can be closely linked to some 1960s bands as well as New Wave heroes New Order or The Cure, bands that are well established today. It is therefore not surprising that a decent amount of Shoegaze bands finally also get their bit of recognition in the new millennium. Slowdive for example were bashed by the press once they released their second album, Souvlaki, and especially their swan song Pygmalion, a record that is now considered as a direct precursor of the work of Icelandic heroes Sigur Rós.
As with most compilations, the compilers of Still in a Dream had to make choices. Whether the right ones were made is of course up to each individual listener who will most likely find some of his favourites of some bands, yet be disappointed that a lesser song has replaced a what they consider to be a key track from some outfit. These choices are of course subjective, yet sometimes also linked to licensing matters for specific tracks.
Still in a Dream could have included more rarities, possibly remixes, b-sides or cover versions. But the subtitle A Story of Shoegaze suggests that the narrative could continue and that this box set could be the first one in a series. That's up to the people over at Cherry Red Records and will also depend on the commercial success of this release.
Overall, Still in a Dream: A Story of Shoegaze 1988 – 1995 is an excellent retrospective about a scene that finally gets the recognition it deserves. This release will most likely appeal to all those who listened to at least a handful of the featured bands back then and to a younger generation that is willing to discover music that mostly stood the test of time. For about £36 (or €50), this five-CD box set with insightful essays and liner notes is good value.
Still in a Dream: A Story of Shoegaze is out now.
---
Review by Nico Pleimling for SDE.
CD1
The Jesus & Mary Chain – Rollercoaster
The Cocteau Twins – Cherry-Coloured Funk
The House Of Love – Christine
A.R. Kane – Baby Milk Snatcher (12" Version)
Ultra Vivid Scene – Mercy Seat (12" Version)
Spacemen 3 – Hypnotized
Loop – Arc-lite (sonar)
14 Iced Bears – Surfacer
Galaxie 500 – Tugboat
The Prayers – Puppet Clouds
Kitchens Of Distinction – The 3rd Time We Opened The Capsule
A.C. Marias – One Of Our Girls Has Gone Missing
The Telescopes – Precious Little
Pale Saints – Sight Of You
Jane From Occupied Europe – Ocean Run Dry
Sonic Boom – Angel
CD2
Ride – Drive Blind
Lush – De-luxe
See See Rider – Slip So Slow
Nightblooms – Crystal Eyes
The Darkside – Waiting For The Angels
Velocity Girl – I Don't Care If You Go
Cranes – Inescapable
Chapterhouse – Falling Down
Whipping Boy – Switchblade Smile
The Boo Radleys – Kaleidoscope
Swervedriver – Rave Down
Slowdive – Slowdive
The Charlottes – Liar
Dr. Phibes & The House Of Wax Equations – Sugarblast
Bleach – Decadence
Catherine Wheel – She's My Friend (wilde Club Version)
Blow-up – Somersault Sunrise
Bark Psychosis – All Different Things
CD3
Curve – Ten Little Girls
The Dylans – Godlike
Th' Faith Healers – Gorgeous Blue Flower In My Garden
The Lilys – February Fourteenth
The Honey Smugglers – Good Afternoon
Spirea X – Chlorine Dream
Moonshake – Gravity
Spitfire – Translucent
Moose – Suzanne
Spiritualized – Run
Revolver – Heaven Sent An Angel
Lowlife – June Wilson
The Ecstasy Of Saint Theresa – Square Wave
Black Tambourine – By Tomorrow
Whipped Cream – Explosion
Smashing Orange – My Deranged Heart
The Hinnies – Gong
Bang Bang Machine – Geek Love (original 12" Version)
CD4
The Sunflowers – Closer
Drop – Mirrored
The Belltower – In Hollow
Sweet Jesus – Phonefreak Honey
Adorable – Sunshine Smile
Sun Dial – I Don't Mind
Swallow – Sugar Your Mind
Drop Nineteens – Winona
Flaming Lips – Talkin' 'bout The Smiling Deathporn Immortality Blues (Everyone Wants To Live Forever)
Medicine – Aruca
Coaltar Of The Deepers – Charming Sister Kiss Me Dead!!
The Honey Buzzards – Starhappy
Loveliescrushing – Babysbreath
Majesty Crush – No. 1 Fan
The Swirlies – Park The Car By The Side Of The Road
Submarine – Chemical Tester
Bailter – Space Shine
Spectrum – True Love Will Find You In The End
Blind Mr. Jones – Spooky Vibes
CD5
An April March – Memory
Flying Saucer Attack – Soaring High
Drugstore – Alive
Secret Shine – Loveblind
Mercury Rev – Bronx Cheer
The Curtain Society – Chelsea
Seefeel – Plainsong
Spindrift – Surround Sound
Rollerskate Skinny – Miss Leader
Bardo Pond – Die Easy
Alison's Halo – Dozen
Swirl – The Last Unicorn
Bowery Electric – Next To Nothing
Bethany Curve – Me Voy
Astrobrite – Orange Creamsickle
Luna – 23 Minutes In Brussels